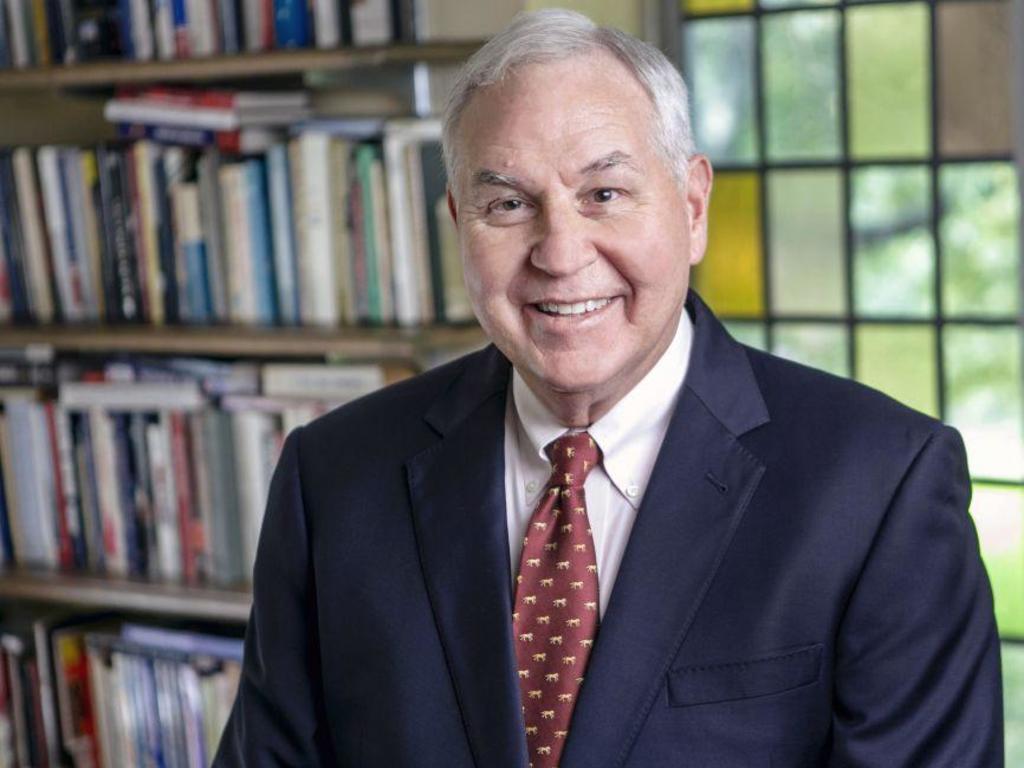 September 09, 2022
Dr. Michael Nelson, a recognized Presidential scholar and the Fulmer Professor of Political Science at Rhodes, has a new book out titled 43: Inside the George W. Bush Presidency. Nelson edited the essays in the book with Barbara A. Perry and Russell L. Riley of the University of Virginia's Miller Center. The book is part of the center's series on U.S. Presidents with previous ones dealing with the presidencies of George H.W. Bush and Bill Clinton.
Providing a scholarly analysis of the presidency of George W. Bush, this new volume consists of 10 chapters examining key topics including 9/11.
According to the publisher's description of the book: "The essays in this volume take seriously the complexities of a White House trying to respond to the most devasting attack on American soil since Pearl Harbor, examining both the successes and failures of this administration in the first systemic effort to mine the confidential, candid oral history interviews recorded with senior officials from the Bush presidency."
Among the courses Nelson teaches at Rhodes is The American Presidency. He also is a senior fellow at the University of Virginia's Miller Center, which is a nonpartisan research center specializing in presidential scholarship, public policy, and political history. 
43:Inside the George W. Bush Presidency is available in paperback and e-book through the University Press of Kansas.