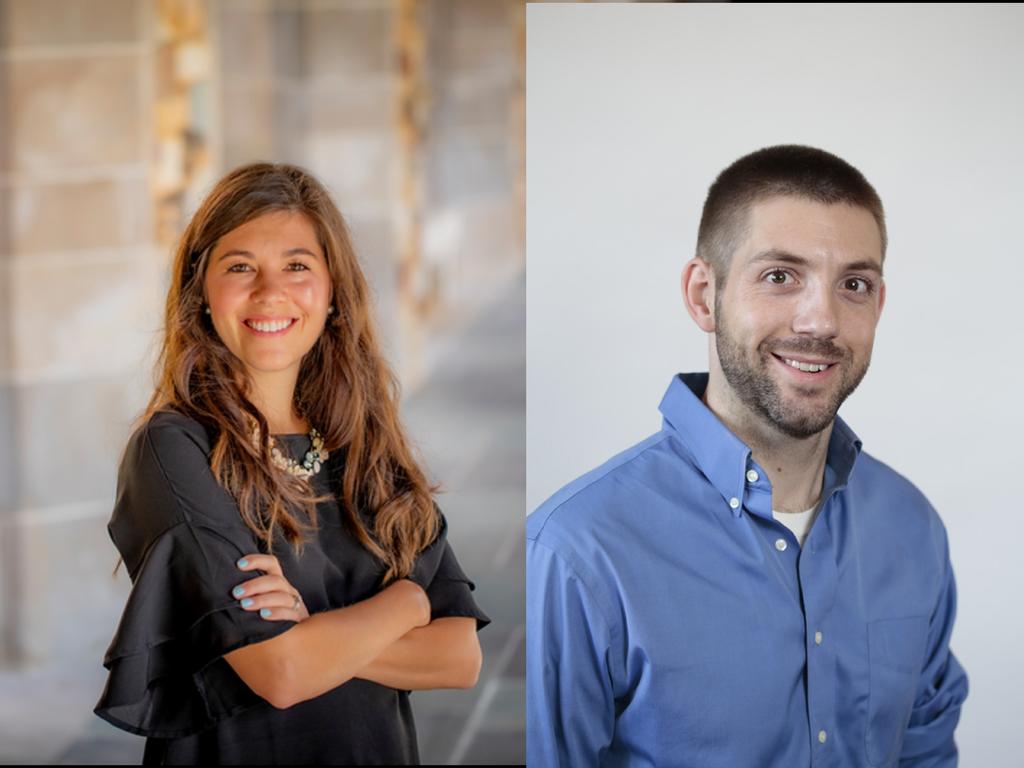 September 29, 2022
Dr. Larryn Peterson and Dr. Will Eckenhoff, both associate professors of chemistry at Rhodes College, have been awarded a National Science Foundation grant for $399,999. The grant begins Oct. 1 for the project titled "Acquisition of 400 MHz Nuclear Magnetic Resonance (NMR) Spectrometer Console and Probe to Bolster Excellence in Undergraduate Research." Profs. Roberto de la Salud Bea, Kim Brien, Dana Horgen, and Miguel Mendez Polanco also will be users of the NMR and senior personnel on the grant.
 
A nuclear magnetic resonance spectrometer is an important tool used by chemists to infer the structure of molecular compounds. "This grant will essentially give us a new NMR with advanced functionalities that should elevate our current research and provide students with valuable training," says Peterson. "Another aspect of the grant is to provide access to community partners, including LeMoyne-Owen College and local high schools, that may not have access to a NMR themselves."
Research students in the labs of Profs. Peterson, Eckenhoff, de la Salud Bea, and Brien use the current NMR located in Kennedy Hall on campus on a frequent basis.
"This grant will allow us to bring the NMR into the teaching labs more effectively than ever before," adds Eckenhoff. "With the new 24-sample changer, students will actually be able to get experience on this instrument without long wait times."
Eckenhoff joined the faculty in 2015, and his research focuses on the synthesis of iron, cobalt, nickel, and molybdenum complexes for use as hydrogen production catalysts in artificial photosynthesis.
Peterson has been a member of the Rhodes faculty since 2011. Research in her lab uses an interdisciplinary approach to understand important biological processes by utilizing tools from synthetic organic chemistry, chemical biology, biochemistry, and molecular biology.
Students who Peterson and Eckenhoff have mentored have presented their work at conferences, published in scientific journals, and won major awards.