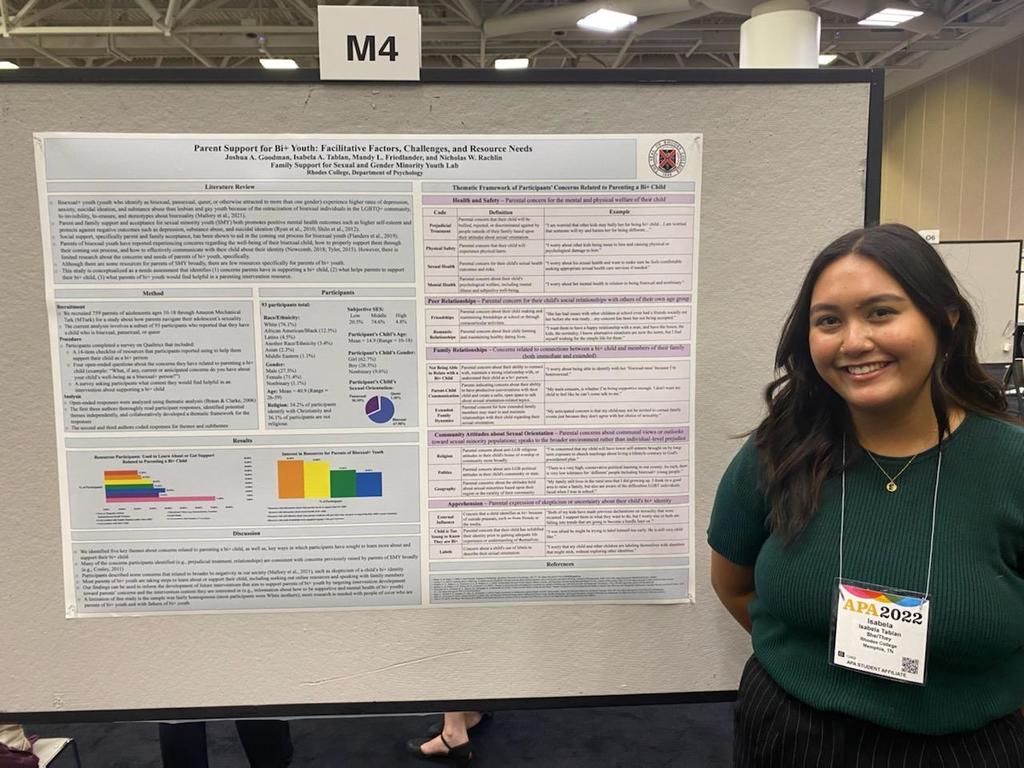 September 23, 2022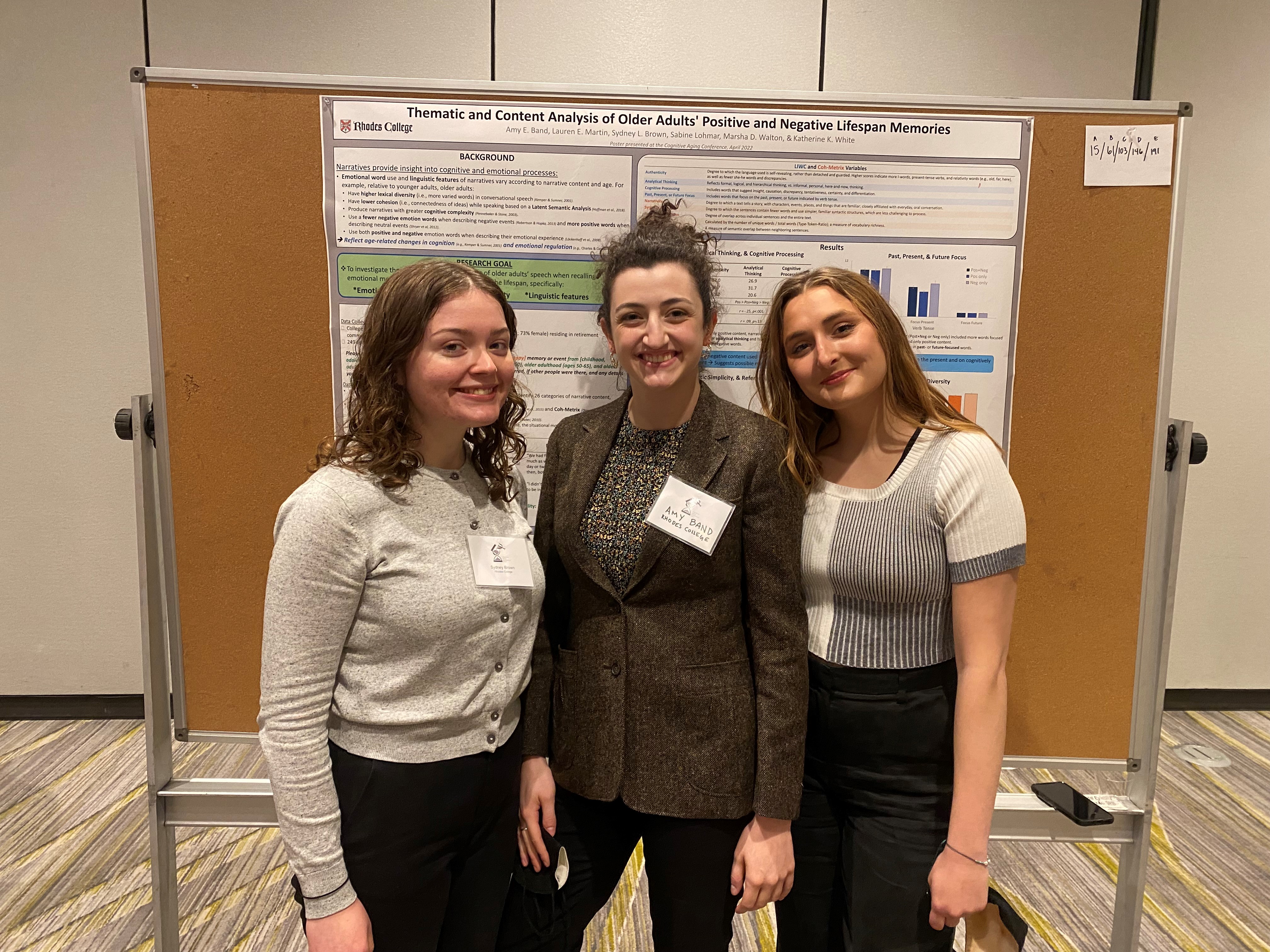 The Department of Psychology at Rhodes has a long history of involving students in faculty-mentored research including more than 50 students annually on research teams. So far this year, three research teams have presented their research at different national conferences.
Psychology major Isabela Tablan '23 presented her research titled "Parent Support for Bi+ Youth: Facilitative Factors, Challenges, and Resource Needs" this summer at the 2022 American Psychological Association conference. Her research was supervised by Prof. Josh Goodman.
Psychology majors in Prof. Kiren Khan's Language and Literacy Lab—Leticia Rosas '22, Emily Blais '22, Veronica Houle '22, and Abby Hultquist '24—presented their work at the 2022 Cognitive Development Society Conference. Their research investigated how preschool-aged children from neighborhoods with significant disinvestment are supported through story-sharing circles in developing character agency and expressing past emotional experiences.
Three students whose research was supervised by Profs. Marsha Walton and Katherine White presented their research on older adults' lifespan narratives at the 2022 Cognition Aging Conference: Sydney Brown '23 (neuroscience), Amy Band '22 (psychology and Spanish double major), and Lauren Martin '22 (psychology).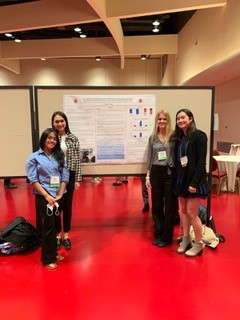 Rhodes psychology faculty specialize in a wide variety of areas including neuroscience, clinical/counseling, cognitive, social, developmental, and community psychology. Students have the opportunity to learn a diverse set of methods, with faculty programs of research that rely on experimental, neuroscientific, observational, survey, interpretive, and participatory methods. Rhodes students also become co-authors on articles in some of the leading journals in psychology.
For more about the Department of Psychology at Rhodes, visit here.