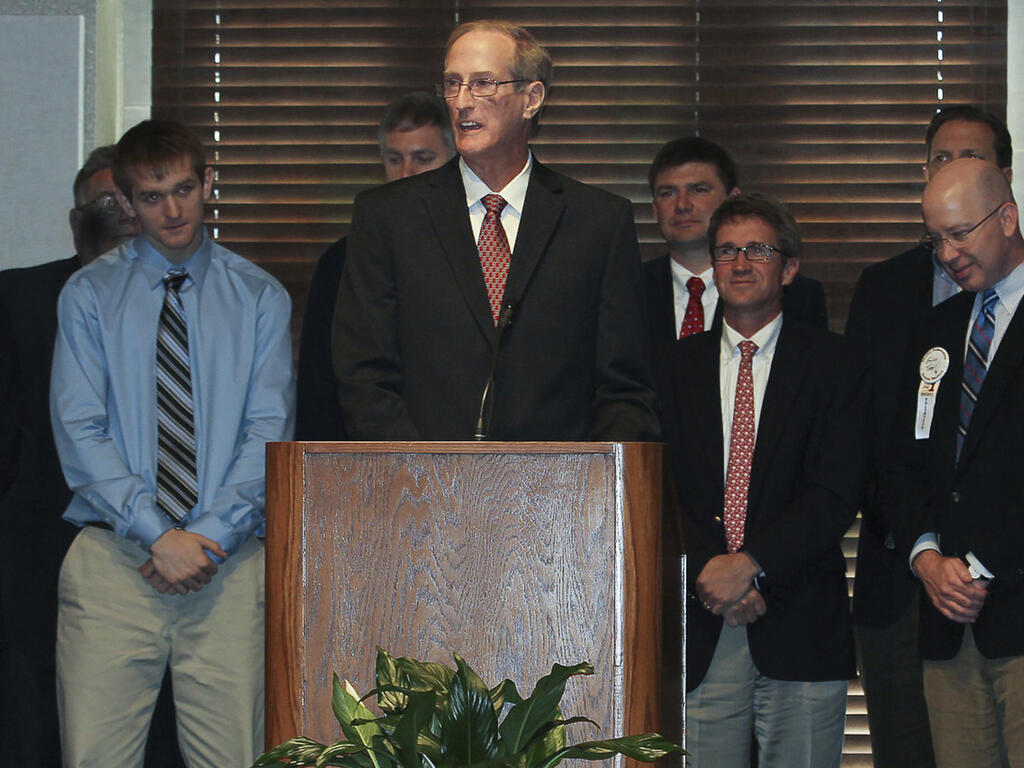 May 23, 2023
Rhodes College's Mallory Gymnasium court this fall will bear the name of Herb Hilgeman, who served as head men's basketball coach from 1976 to 2010. Over the course of his career, he became the college's all-time leader in wins for all sports.

Hilgeman also has been a friend and mentor to hundreds of Rhodes student-athletes, and alumni came together to raise $250K+ to update the gymnasium and to name the court in his honor.
As head coach, Hilgeman compiled a 473-360 record, had 14 teams rank in the top 25 nationally, and had teams participate in three NCAA tournaments. In addition to his basketball coaching duties, Hilgeman served as head volleyball coach in 1982 and 1983.

David Norton '97, who was the catalyst for the fundraising effort, had this to say: "If you ask anyone affiliated with Rhodes basketball from the mid-1970s to 2011, they immediately talk about Coach Herb Hilgeman and the impact he had on their life. From his constant, upbeat attitude, to his intensity on the court, Coach poured his heart and soul into Rhodes College. As competitive as he was, he also knew that our pursuits off the court were more important to our future as productive members of our communities. In short, he understood and truly embraced the spirit of Division III athletics."

Among Hilgeman's many honors include being named Coach of the Year in the College Athletic Conference in 1991 and the Southern Collegiate Athletic Conference in 1993. He was inducted into the Rhodes Athletic Hall of Fame in 2013.
"During his time at Rhodes and even during his retirement, Coach Hilgeman has faithfully embodied Rhodes commitment to Truth, Loyalty and Service," said Norton. "I think it is fair to say, on behalf of his former players, assistants, colleagues, and friends, we are all excited and grateful to see the college recognize Coach and bestow this well-deserved honor upon him."