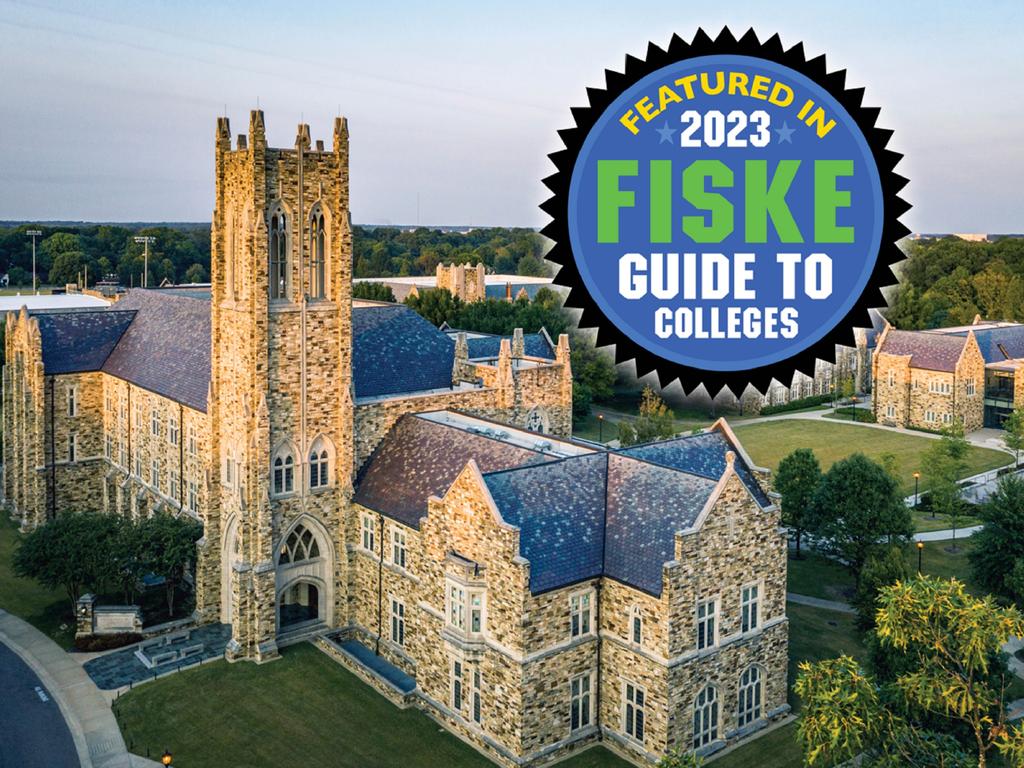 July 27, 2022
Rhodes College is featured in the Fiske Guide to Colleges 2023, a best-selling college guidebook that includes profiles of more than 300 of the "best and most interesting" colleges in the country. The college has been included before in the annual guide, which is edited by former New York Times education editor Edward B. Fiske.
 
The guide recognizes Rhodes for strong programs in economics, English, international studies, history, chemistry, business, biology, and psychology and educational opportunities beyond campus, pointing out that 75 percent of Rhodes students tap into a variety of study abroad programs around the world. The guide also says:
The Buckman International Fellows program offers summer internships in Madrid, Hong Kong, and Johannesburg. A partnership with St. Jude Children's Research Hospital lets students conduct research there in the summers and continue their projects during the next school year; half of Rhodes students take part in undergraduate research, often with the support of fellowships.
Also in the Fiske Guide to Colleges 2023 are comments from Rhodes students, who had this to say:
"Professors are helpful and encourage you to really think about your future. They're amazing sounding boards, mentors, and friends."
"Students at Rhodes are personable, high achieving, and well rounded." 
"Service is an integral part of the Rhodes experience."
To learning more about admission and financial aid at Rhodes, visit here.