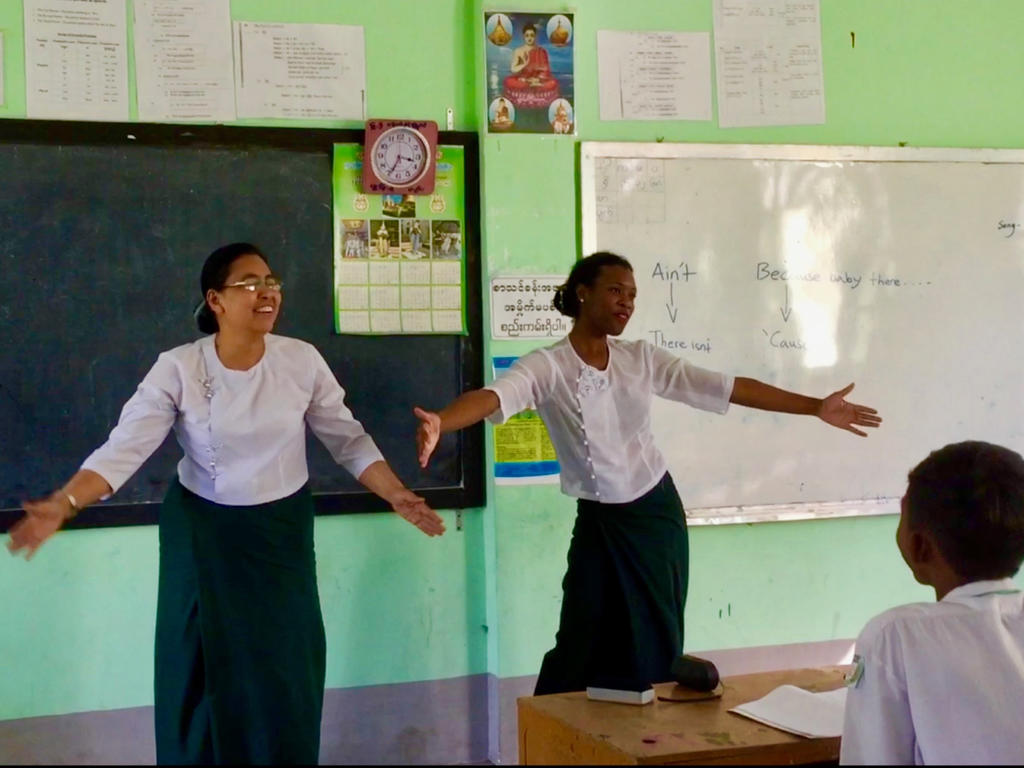 February 21, 2018
Rhodes has been ranked No. 22 among small schools on the Peace Corps' 2018 Top Volunteer-Producing Colleges and Universities list. Ten Rhodes alumni currently volunteer worldwide.
The Peace Corps provides Americans opportunities to immerse themselves in communities abroad and work side by side with local leaders to tackle challenges in education, health, community economic development, agriculture, and youth development.

"As Peace Corps Volunteers, recent college and university graduates foster capacity and self-reliance at the grassroots level, making an impact in communities around the world," says Acting Peace Corps Director Sheila Crowley.  "When they return to the United States, they have new, highly sought-after skills and an enterprising spirit that further leverages their education and strengthens their communities back home."
Tracy Jenkins, who graduated from Rhodes in 2013 with a bachelor's degree in international studies and history, is one alumna making a difference as a Peace Corps volunteer. She currently serves in Myanmar as an education volunteer teaching English to middle and secondary-school students.  
"Four years at Rhodes taught me: If you really want something, fight for it – life won't always present you with opportunities; sometimes you have to search for them yourself," says Jenkins. "Be willing to step outside your comfort zones – learning is all about venturing into the unknown. Never let a promising possibility become a wasted opportunity – if you want to do something, do it, because you never want to look back and think, 'what if.'"
Since arriving in Myanmar, Jenkins has worked with local teachers to develop interactive methods to teach English, and create sustainable resources for teachers to use once she completes her service. She also is collaborating with another Peace Corps volunteer to encourage friendly and educational competitions with neighboring schools through athletic games, spelling bees and quiz bowls.
"My favorite part about service is learning about Myanmar art culture, particularly the traditional dances," Jenkins said. "My school and teachers have encouraged me to learn and perform dances for our school performances, and in return, I've been teaching my students and teachers American songs and dances from the '60s, '70s, and '80s."
After her service is complete, Jenkins hopes to continue working in the international relations field, establishing personal relationships across the globe, and learning different cultures, languages, and histories. 
The Peace Corps ranks its top volunteer-producing colleges and universities annually according to the size of the student body. Rankings were calculated based on fiscal year 2017 data as of Sept. 30, 2017, as self-reported by Peace Corps volunteers. View the complete 2018 rankings of the top 25 schools in each category here, and find an interactive map that shows where alumni from each college and university are serving here.