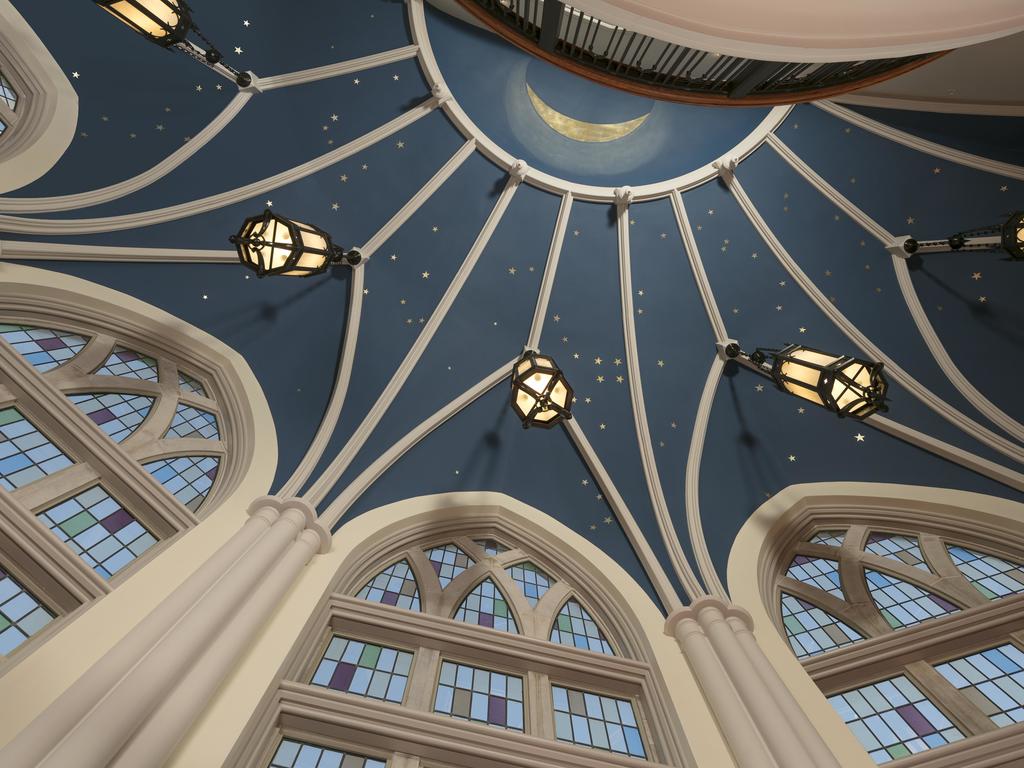 May 16, 2020
Rhodes College held a virtual celebration of the Class of 2020 at 2:00 p.m. CDT May 16. Hosted by Provost Milton Moreland, the celebration included videos highlighting memorable moments from the past four years, a tolling of the bells of Halliburton Tower in memory of the late members of the Class of 2020, a performance of "Neither Angels Nor Demons Nor Powers" by the Rhodes Singers, a welcome into the Alumni Association, and remarks from President Marjorie Hass.
The college crafted and mailed special boxes to each of the graduating seniors, which arrived in the week leading up to May 16. The boxes sought to honor a few of the Rhodes commencement traditions and included a mortarboard, Class of 2020 cups, Rhodes napkins, the Alumni Association Class of 2020 champagne flute, an alumni decal, and an image of the Seal of Rhodes College in Southwestern Hall, which is traditionally walked across for the first time on the day a student graduates.
In light of the covid-19 pandemic and subsequent "Safer at Home" orders, the college surveyed seniors who overwhelmingly requested the traditional commencement exercises be saved for when it can be held on campus. An in-person ceremony where names will be called, and graduates hooded will be held at a date to be determined.
The college conferred 484 degrees in total: 313 Bachelors of Arts, 142 Bachelors of Science, 11 Masters of Arts, and 18 Masters of Science. President Hass conferred the degrees during the broadcast. Diplomas have been signed and will be mailed to the graduates the week of May 18.
"I am delighted to celebrate with the Class of 2020. It has been an honor and a pleasure to watch you grow in knowledge and in confidence. The distance between us today does not diminish those accomplishments. I can't wait to see what you do next," said President Marjorie Hass in her address.
"We measure our success not by what a Rhodes education does for each of our students but what it allows our students to do for the world."