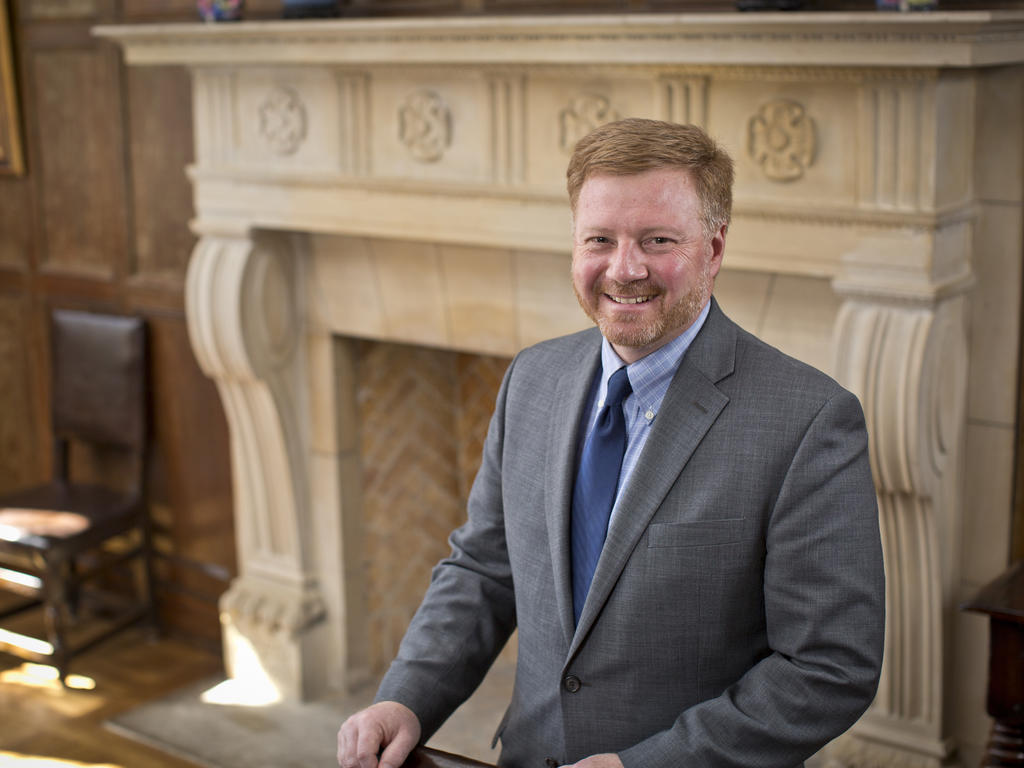 February 05, 2020
Rhodes College Provost and Vice President of Academic Affairs Dr. Milton Moreland has been named president of Centre College, in Danville, Kentucky. 
"Milton has been a transformational teacher, scholar, and leader at Rhodes. I look forward to seeing the impact he makes on Centre and on higher education nationally," Rhodes College President Marjorie Hass says. 
He first joined the Rhodes campus community in 2003 as an assistant professor of religious studies and was promoted to associate and full professor, serving as the R.A. Webb Professor of Religious Studies.
About his 17 years as a professor and administrator at Rhodes, Moreland says, "Working with the extremely talented students, scholars, and colleagues at Rhodes has been a tremendous honor and privilege. I am so grateful for the opportunities I've been afforded as a faculty member and provost of this incredible college. Rhodes is a very special place as a college dedicated to helping students build foundations for fulfilling and meaningful lives. As Dina and I transition to Centre in July, we look forward to continuing to build on our collaborative regional initiatives, as both Centre and Rhodes reach new heights as liberal arts colleges that aspire to change our world for the good."
Moreland served as the first director of The Lynne & Henry Turley Memphis Center. He founded and chaired an interdisciplinary program in archaeology and began an archaeological field school in West Tennessee at Ames Plantation.  He has been instrumental in the establishment of several grant-funded programs at Rhodes. 
A native of Boise, Idaho, Moreland earned his undergraduate degree in history with honors from the University of Memphis, where his mentor, Dr. Marcus Orr, introduced him to the joy of studying ancient texts, languages, and artifacts. Moreland wrote his honors thesis on the Nag Hammadi Library, a set of early Christian texts discovered in Egypt in 1945. He continued his study of archaeology, ancient history, and religion at Claremont Graduate University in California, where he earned MA and Ph.D. degrees. 
Like Rhodes, Centre College is a private national liberal arts college that is consistently ranked among the best in the nation.  
Moreland previously announced he was leaving his role as provost at the end of the 2019-2020 academic year. Rhodes conducted a national search for a new provost in the fall and announced the appointment of Dr. Katherine Bassard in December.