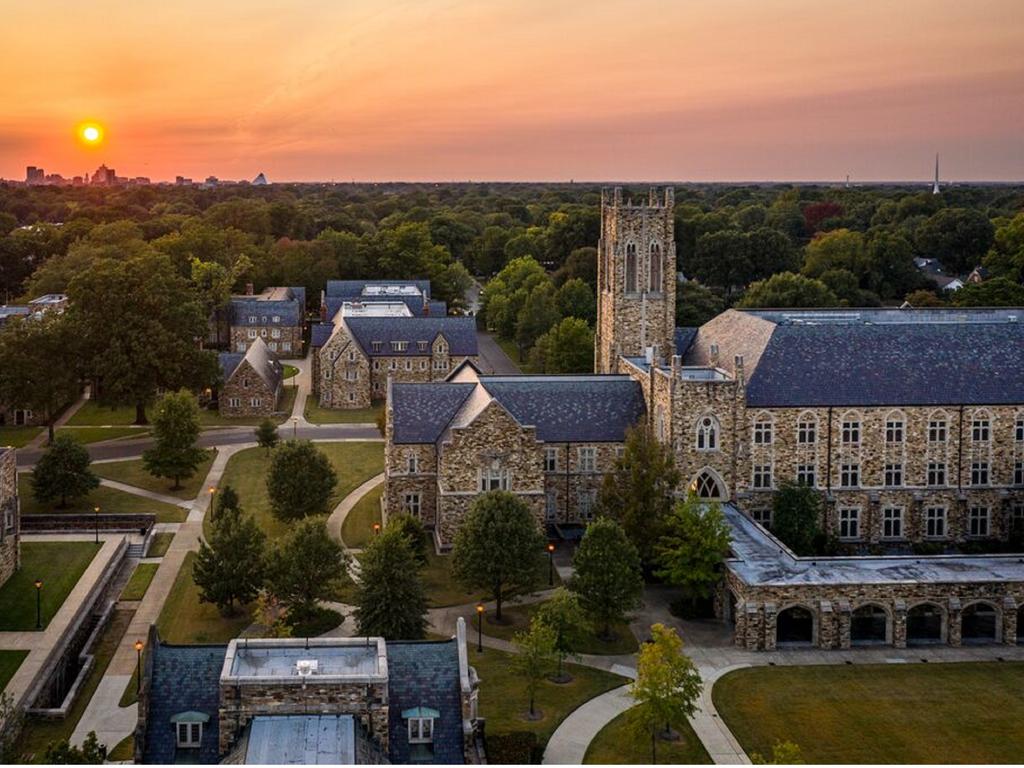 August 18, 2022
Rhodes College has been known to catch the eye of onlookers and visitors of the college, but its own students helped it earn the No. 20 spot on the "Most Beautiful Campus" list of The Princeton Review's latest college guide: The Best 388 Colleges: 2023 Edition.
"It is no surprise that Rhodes is recognized as one of the most beautiful campuses in the country," says Rhodes College President Jennifer Collins. "The college's magnificent architecture and landscaping, as well as the intentionally designed spaces for conversation and reflection, provide our students an inspiring place for learning, living, and engaging with others on campus and beyond."
The Best 388 Colleges' two-page profiles give readers information on admission and financial aid application requirements, enrollment stats, and quotes from surveyed students about the school's academics and student body. The ranking lists are based on The Princeton Review's surveys of 160,000 students attending the 388 schools.
In a "Survey Says" sidebar, The Princeton Review also lists topics that Rhodes students were in most agreement about in their answers. The list includes: "students always studying," "classroom facilities are great," "internships are widely available," "students involved in community service," "diverse student types interact on campus," and "students love Memphis."
"We salute Rhodes College for its outstanding academics, and its many other impressive offerings. We're delighted to recommend it as an ideal choice for students searching for their 'best-fit' college," says Rob Franek, The Princeton Review's editor-in-chief and lead author of The Best 388 Colleges.
.   
All the schools in The Best 388 Colleges are listed in a 2023 Best Regional Colleges website feature, with Rhodes listed among the "Best Southeastern" colleges. 
Related Story: Rhodes Makes The Princeton Review's List Of Best Value Colleges For 2022, Ranks In Top 20 For Internships