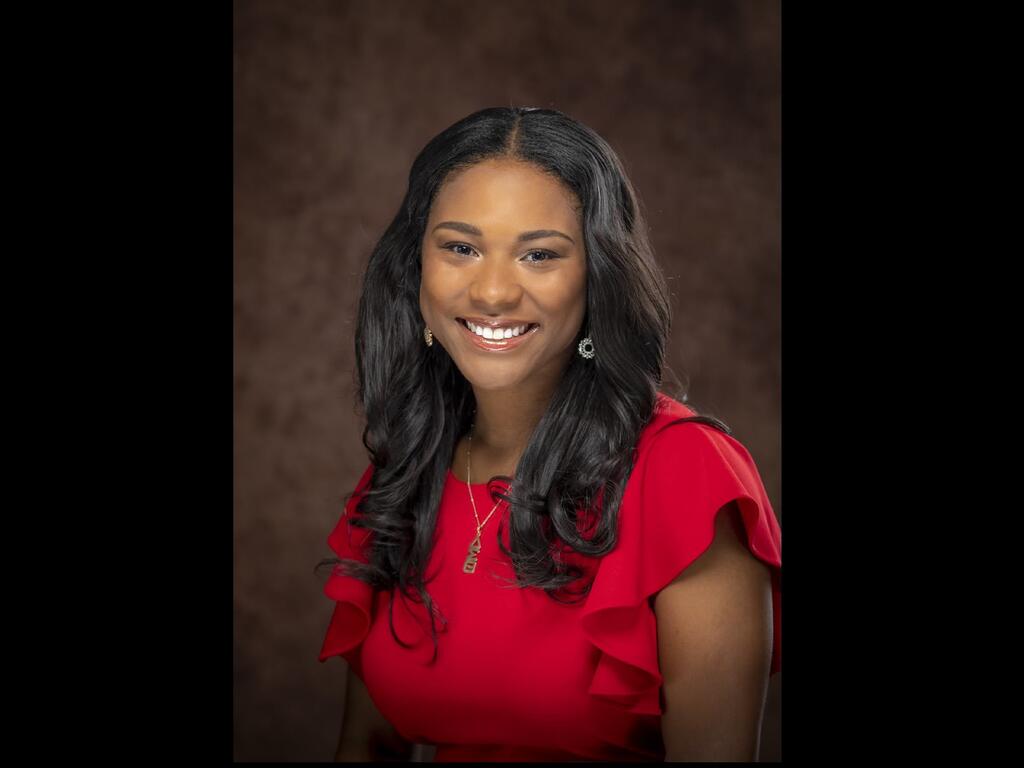 March 02, 2023
Karrington Knight, who graduated from Rhodes in 2022 with a bachelor's degree in international studies, has been selected to receive the Donald M. Payne International Development Graduate Fellowship, which will cover her tuition and expenses for graduate school and work thereafter with the U.S. Agency for International Development (USAID).
Knight has been accepted into the George Washington Elliot School of International Affairs and Howard University Graduate School. She is waiting to hear back from her other choices before she makes her final decision.
The Payne Fellowship Program awards up to 30 fellowships valued up to $52,000 annually for a two-year program of graduate school, internships, and professional development activities. The program provides a unique pathway for individuals to work on the front lines of pressing global challenges such as poverty, hunger, injustice, disease, environmental degradation, and climate change. At the conclusion of their two years of study, the Payne Fellow is expected to have obtained a master's degree in international development or another area of relevance to the work of the USAID Foreign Service at a U.S. graduate or professional school approved by the Payne Program. Fellows who successfully complete the Payne Program and USAID Foreign Service entry requirements will receive appointments as USAID Foreign Service Officers and commit to five years of service.
"I would like to work with governments and non-governmental organizations to combat global corruption and the implications that it affects in various aspects of society such as human rights and environmental issues," said Knight. "Eventually, I want to get involved with indigenous populations and organizations in Central and South America working to carve space in their local governments for indigenous leaders and political parties to ensure their voices are heard and their culture and lands are protected.  During the summers before and during my graduate program studies, I will be interning on Capitol Hill as well as completing an international internship at a USAID post assignment."
While at Rhodes, Knight minored in Spanish and media studies.  She served as captain of the Rhodes women's golf team, secretary and treasurer of the Rhodes Activity Board, and secretary of the Women of Determination Club. She was inducted into Rhodes College's Hall of Fame her senior year.
In Memphis, Knight held internships at Le Bonheur Children's Hospital and the Juvenile Court of Memphis and Shelby County. Knight is a member of Delta Sigma Theta Sorority, Inc. and currently works as a legal assistant for the Jehl Law Group in Memphis.