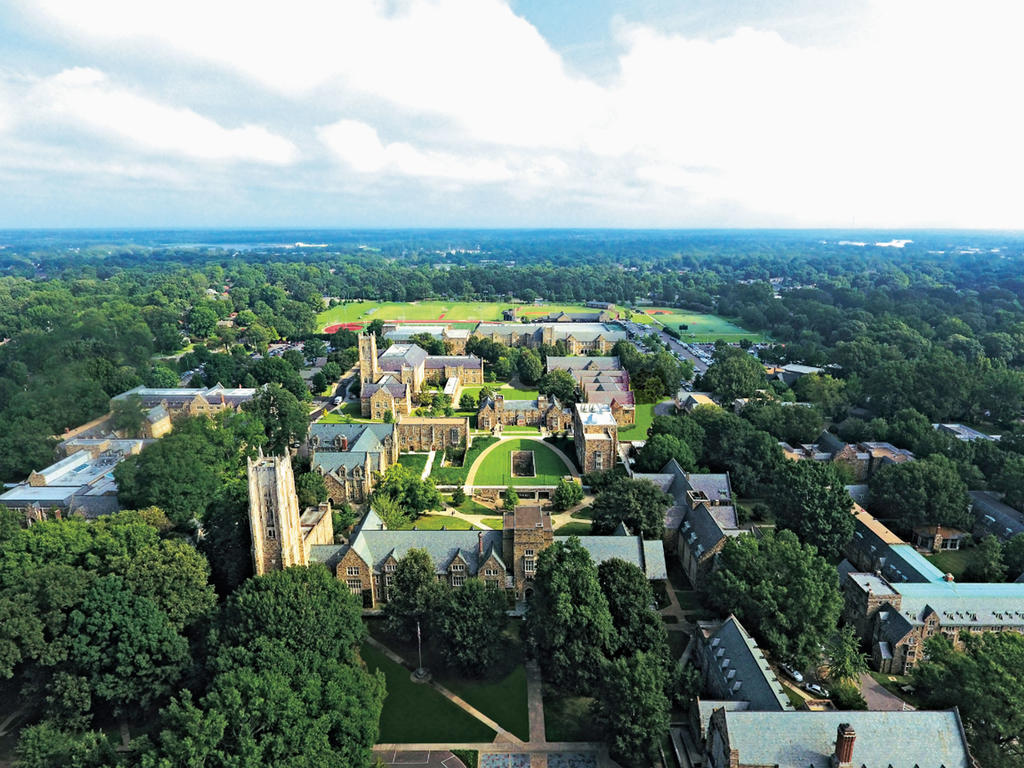 February 21, 2018
Rhodes College has released a new economic impact study revealing it contributes $316.6 million to the local economy every year. The analysis also found Rhodes graduates are among the highest paid in Tennessee. 
"We know our home in Memphis makes Rhodes unique and provides limitless opportunities for our students to gain practical career training and to give back to the community through service. Our community has been generous to Rhodes. We commissioned this study to get a better understanding of how we're giving back to our hometown,"  says Rhodes President Marjorie Hass. 
The study revealed the typical Rhodes graduate with a baccalaureate degree will earn about $3.3 million dollars over their lifetime. The average salary for a Rhodes graduate with 10 years of experience is $97,000, the second highest of all Tennessee colleges and universities.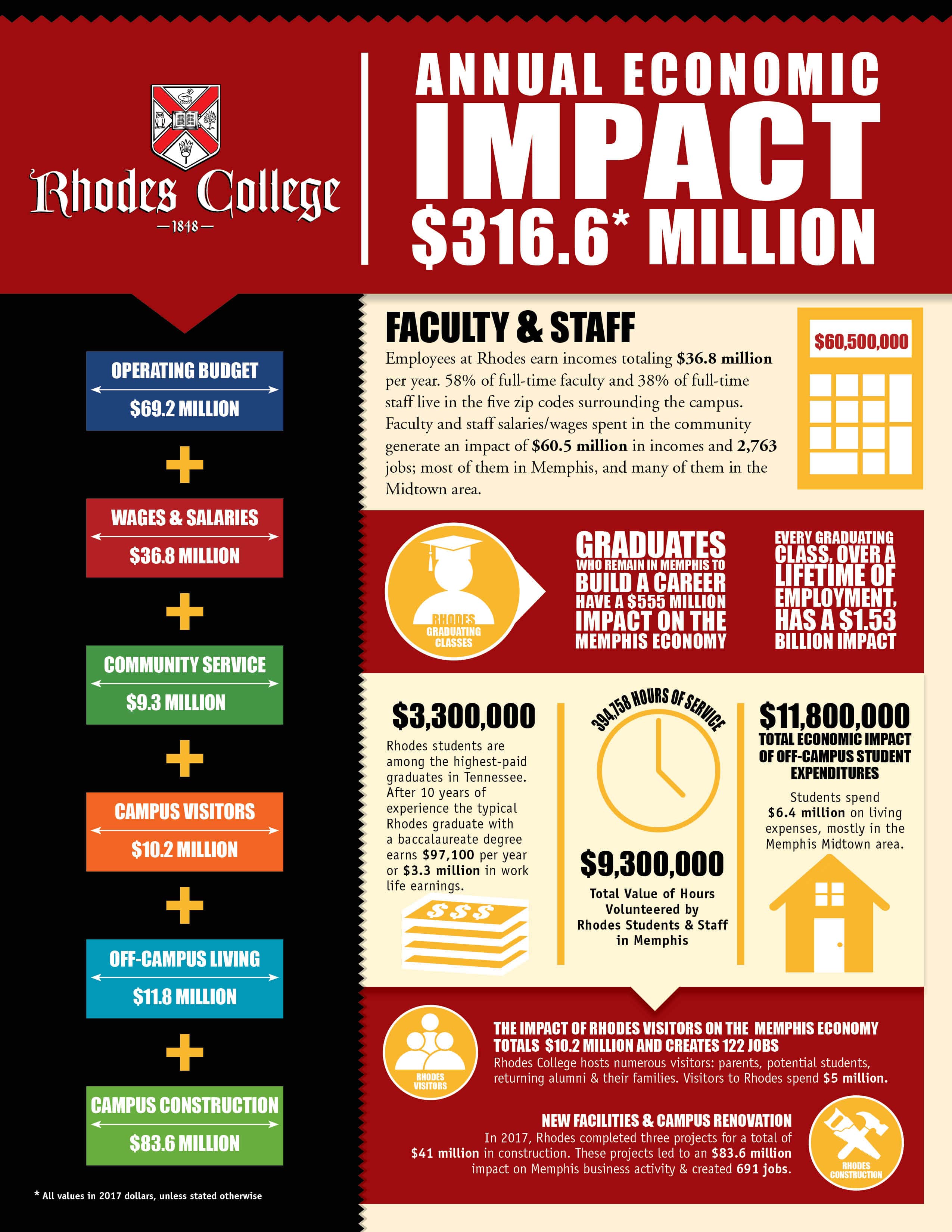 "This study helps illustrate the value of a Rhodes College education. The college's rigorous liberal arts and sciences curriculum prepares graduates to be leaders in their fields and their community," says Vice President of Enrollment & Communications J. Carey Thompson. 
Nearly 40 percent of Rhodes graduates begin their careers in Memphis. All of the graduates who remain in Memphis have a $555 million dollar impact on the local economy. 
Rhodes students dedicate 394,758 hours to community service each year, and the value of those volunteer hours equals more than $9 million. 
Rhodes faculty and staff members earn $36.8 million in wages. The majority of the faculty members live in the five zip codes surrounding the campus. Faculty and staff wages spent in the community generate an impact of $60.5 million and 2,763 jobs. 
The college completed three major construction projects in 2017, totaling a $41 million investment. The overall economic impact of the projects was $83.6 million, creating 691 jobs in the city. 
The study was commissioned by Rhodes College and authored by Dr. David H. Ciscel, director of Memphis Forensic Economics and Professor Emeritus at the University of Memphis, and Dr. D. C. Sharp, managing director at Econ One Research, Inc.