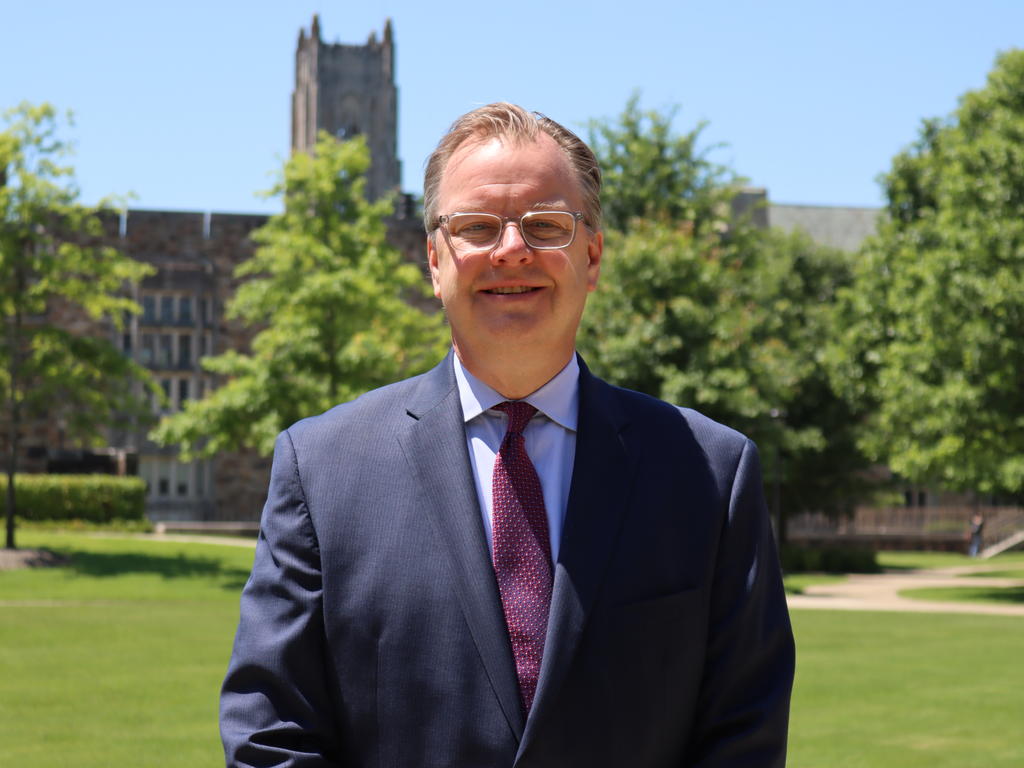 June 16, 2021
Vice President for Student Life Dr. Meghan Harte Weyant has announced Jim Duncan as the next Director of Athletics for Rhodes College, effective July 5.
Duncan served in many roles in the division of development, including most recently as Senior Director of Athletic Giving at Rhodes. The 2021-22 academic year will mark his 13th year overall with the college.
"After an intense national search with a robust and highly qualified candidate pool, I am delighted to announce Jim as our next Athletic Director," said Weyant. "Jim has an unrivaled passion for Rhodes Athletics and a clear vision for continuing and improving the culture of excellence, integrity, and leadership. He has a deep understanding of the Division III Philosophy, the student-athlete experience, and the critical integration between Athletics and Student Life."
Through his work at Rhodes and with the wider community, Duncan has formed meaningful relationships with student-athletes, alumni, and parents for the past twelve years as well as close relationships with coaches, the campus community, and Southern Athletic Association constituents while serving on various hiring and Hall of Fame committees.
In his work at Rhodes and throughout the search, Duncan demonstrated his passion for Rhodes Athletics and his vision for continuing and elevating the strong tradition of excellence, integrity, and leadership in the division.
In his most recent role, he managed fundraising for the athletics department, the Lynx Club. During his tenure in that position, over 6.5 million dollars was raised for Rhodes athletics with a highlight of successfully heading the inauguration and first two campaigns of the Rhodes Athletics One Day Challenge. Duncan also coordinates special events during home games, further enhancing his relationships and engagements with parents and alumni.
"I am excited and honored to be named Rhodes Athletic Director," said Duncan. "The opportunity to continue building on the success developed by our student-athletes, coaches, and staff is a challenge that will be a success with the input of our entire team. Our goal is to create a great experience for over 500 Lynx student-athletes and engaging our students, alumni, and fans."
"I am confident Jim is the best person to support our talented student-athletes, coaches and alumni," said Weyant. "He will elevate our work within Student Life, and he will boldly lead our long history of Rhodes Athletics into the future."
Duncan, a native of Overland Park, Kansas, graduated from the University of Kansas in 1988.  He has been a resident of Memphis for over 30 years and has three sons, including a current student at Rhodes.