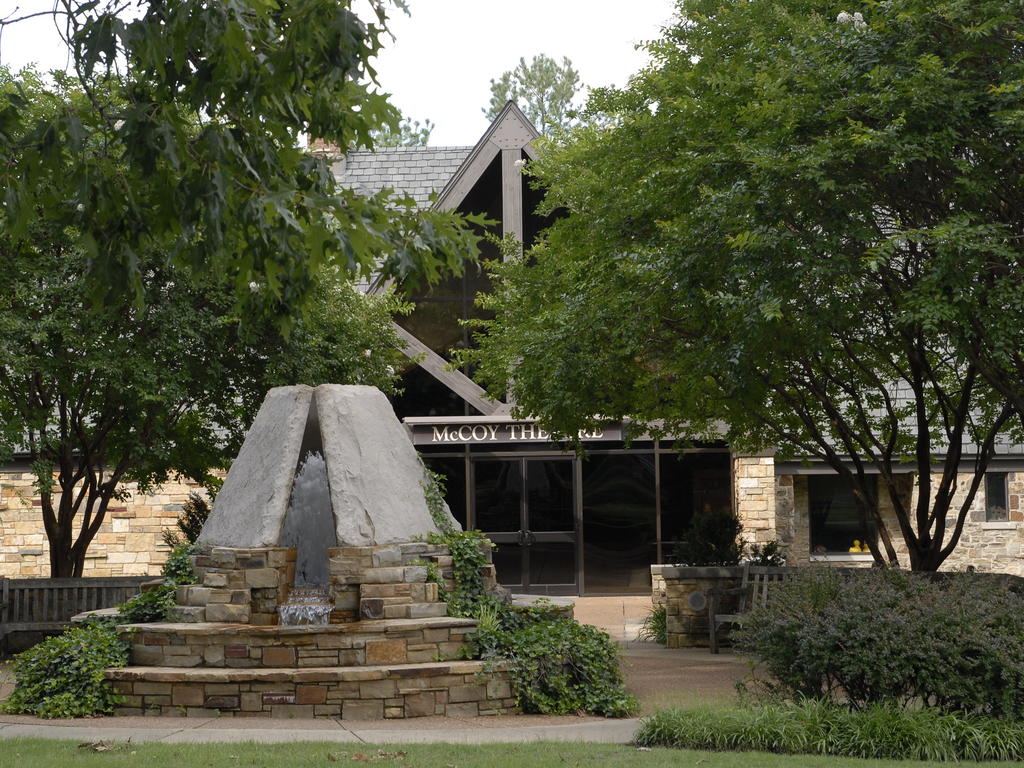 May 17, 2021
Rhodes College will phase out its major in theatre starting in 2021, citing a lack in student interest in majoring in the discipline, provost and Vice President for Academic Affairs Dr. Katherine Bassard announced. The college will work to establish co-curricular opportunities for students interested in theatre both on campus and in Memphis' vibrant performing arts community.
"Theatre has a rich legacy at Rhodes. Many alumni had wonderful experiences working in McCoy Theatre and our plan is to continue offering these experiences outside of the major. Interest in the theatre major has dropped significantly over the last several years but we know interest in arts opportunities remains. We are working to create an environment where our students have access to rich theater and performing arts experiences outside of an academic major," Dr. Bassard says.
Leaders from The Office of Academic Affairs have been working closely with the faculty and students in the department as well as consulting the faculty governance committees.
A small number of rising seniors are declared as theatre majors for the 2021-2022 school year. The Office of Academic Affairs will be working with those students to develop plans that allow them to complete their degrees. 
Tenured and tenure-track theatre faculty members have been offered the opportunity to be placed in other academic departments or programs by the provost. 
Senior leadership in Academic Affairs and Student Life have been working with students, alumni, and the Memphis performing arts community to reimagine theater experiences for Rhodes Students.
"The college's commitment to both curricular and co-curricular experiences related to the performing arts remains. Our Music Department is thriving, and the Curb Institute continues to get national attention," says President Marjorie Hass. "Instilling a sense of the high value of the arts and humanities is essential to a Rhodes education."
The college is committed to reimagining theatre experiences for Rhodes students and identifying ways the McCoy Theatre may continue to serve student and community needs around the arts, including the desire for live performance space.