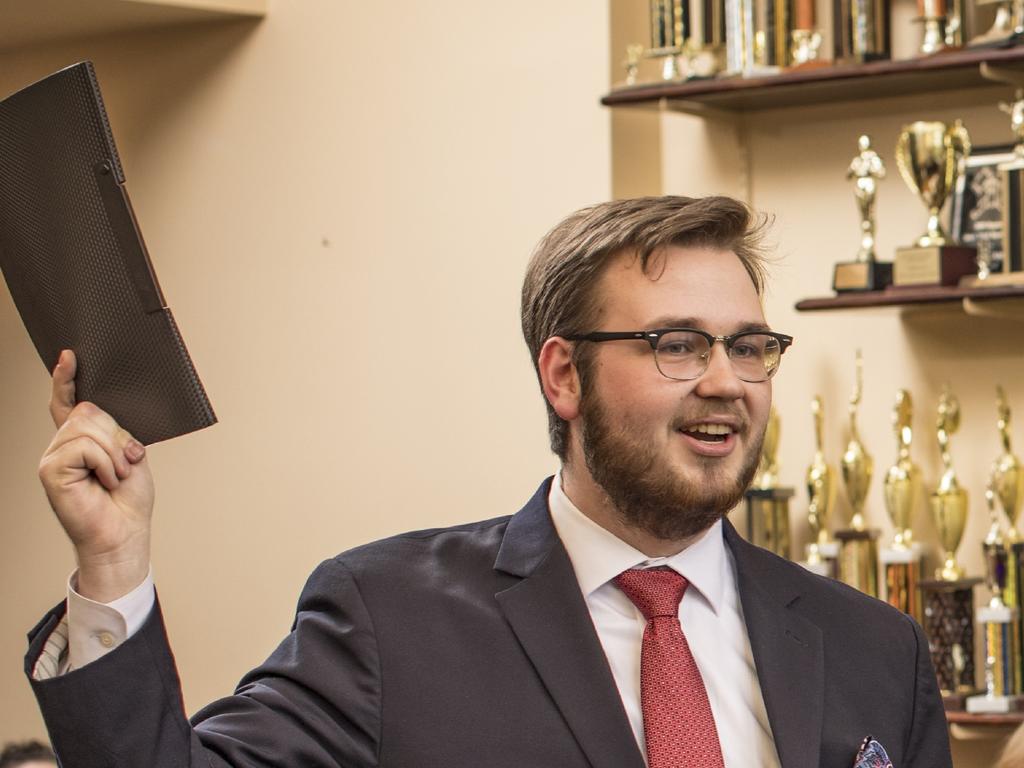 February 10, 2021
Members of Rhodes College's storied and successful mock trial program haven't let last year's challenges of adapting to a virtual format defeat them. Teams used to scatter across the second and third floors of Buckman Hall on Monday and Wednesday evenings, but the coronavirus pandemic forced tournaments and practices alike onto Zoom. Instead of spending weekends traveling to Chicago, D.C., or New York City, students now compete from their dorm rooms.
One thing remains consistent in online mock trial, however, and that is a sense of community.
"We're still maintaining the friendships and camaraderie that we normally have throughout a season," says Elizabeth Baldwin '22, captain of the Rhodes B mock trial team. "COVID-19 has definitely forced us to make some difficult changes, but it's a testament to the strength of the program that we've been able to keep going the way that we have." 
Anna Eldridge, director of mock trial and a 2002 Rhodes alumna, notes that the relationships forged during mock trial last long after graduation. The alumni network is close-knit, with former team members staying connected by giving each other counsel, working at law firms together, and even standing up at each other's weddings. One example is attorney Matthew Lembke '88, who was Rhodes' first All-American for mock trial, helping Daniel Elliott '19, a recent All-American and current coach, apply to law school. 
Elliott first met Lembke when he was the Phi Beta Kappa keynote speaker during the Class of 2019's commencement weekend. "He hadn't been back to campus since before the mock trial courtroom was built," Elliott says. "We got to walk him over to Buckman and show him the courtroom, where his pictures were hanging on the wall. It was really an impactful moment to show him how the work he put in 30 years ago had led us to a national championship runner-up trophy that year."
Baldwin says that her biggest takeaway from the current competitive season has been a renewed sense of faith in the program. "More than anything, I've learned that we're going to be fine. Rhodes mock trial is still a great program, no matter what hits us, and that's because of the people who make it up."
After competing in the regional mock trial tournament held online Feb. 6, Rhodes A team secured the college's first bid to compete in the opening round of the National Championship Tournament. Rhodes B and C teams will attempt to secure bids Feb. 20. 
There are eight opening rounds in March, and six teams from each will advance to the National Championship Tournament hosted by the American Mock Trial Association in April.
By Madeleine Wright '21