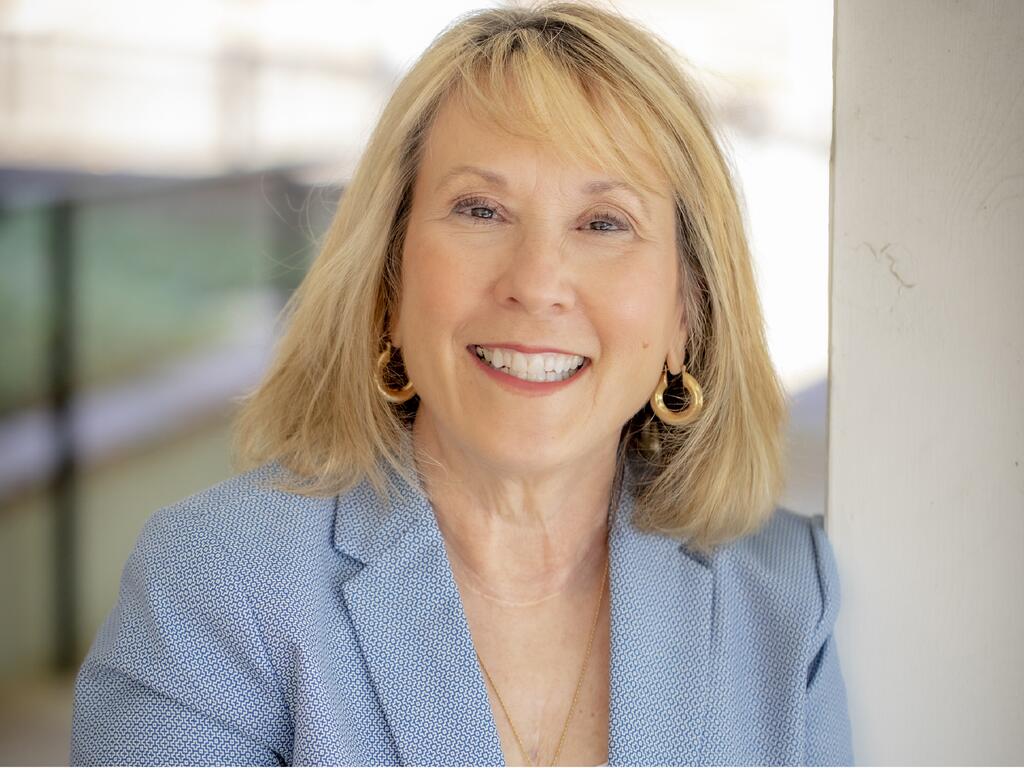 May 02, 2023
Claire Revels Shapiro, Rhodes College's chief human resources officer, has decided to retire after 37 years in the industry, the last 29 years at Rhodes. Her last day will be June 30.
Shapiro began her career at Rhodes in 1994 as director of personnel and purchasing, becoming director of human resources in 1997, the college's first Title IX officer in 2015 and chief human resources officer in 2016. She has worked with faculty, staff, and students, to help move the college's strategic initiatives forward. Prior to joining Rhodes, she worked at St. Joseph Hospital in Memphis as director of human resources and employee development.  
She holds certifications as a Certified Compensation Professional, Senior Professional in Human Resources, and the SHRM Senior Certified Professional Credential. In November 2022, she was recognized as one of the top HR professionals in the Memphis area by the Society for Human Resource Management (SHRM), having been nominated for both the HR Professional of the Year and the HR Lifetime Achievement Award.
Active in the community, Shapiro is also president of the Memphis Business Group on Health, chair of the personnel advisory commission (PAC) for the City of Germantown, a board member of the Germantown Performing Arts Center (GPAC), a board member for the Baptist Hospital for Women, and a member of the HR executive roundtable for Society of Human Resource Management. She was also awarded the Germantown Hometown Hero distinction.
Under her leadership, Rhodes was named a Healthier Tennessee Workplace by the Governor's Foundation for Health and Wellness, was recognized as a Great College to work for by The Chronicle of Higher Education, for several years was recognized with the Culture of Health Award by the Memphis Business Group on Health and Healthy Shelby, as well as Gold Achievement from the American Heart Association Fit Friendly Worksite.
During the COVID-19 pandemic, she took a lead role as Rhodes, like colleges across the country, grappled with issues of how to keep campus operations open, continue educating students, and keep staff in place during a very difficult environment. During and following the pandemic, Shapiro served as the liaison for Rhodes with Baptist Memorial Healthcare Corporation in caring for the college's faculty, staff, and students. For her efforts, Rhodes named Shapiro its Outstanding Administrator in 2020-2021.
"We are indebted to Claire for her many years of leadership and service to Rhodes. More recently, she and her team did excellent work helping the College to address the many challenges presented by the COVID pandemic," said Rhodes President Jennifer Collins.  
"I've enjoyed my time at Rhodes tremendously," Shapiro said. "I've worked with six presidents, formed many lifelong friendships, and I've had the opportunity to play a role in shaping the future of the college."
A two-time graduate of Louisiana State University, she holds a master's degree in business administration and a bachelor's degree in finance. Shapiro said she will take some time off over the next year to travel, enjoy time with her grandson, and consider her next career move.
"I love what I do, and I've still got a lot to offer the Memphis community," she said. "After I take a breather, I'll assess what I want to do next."