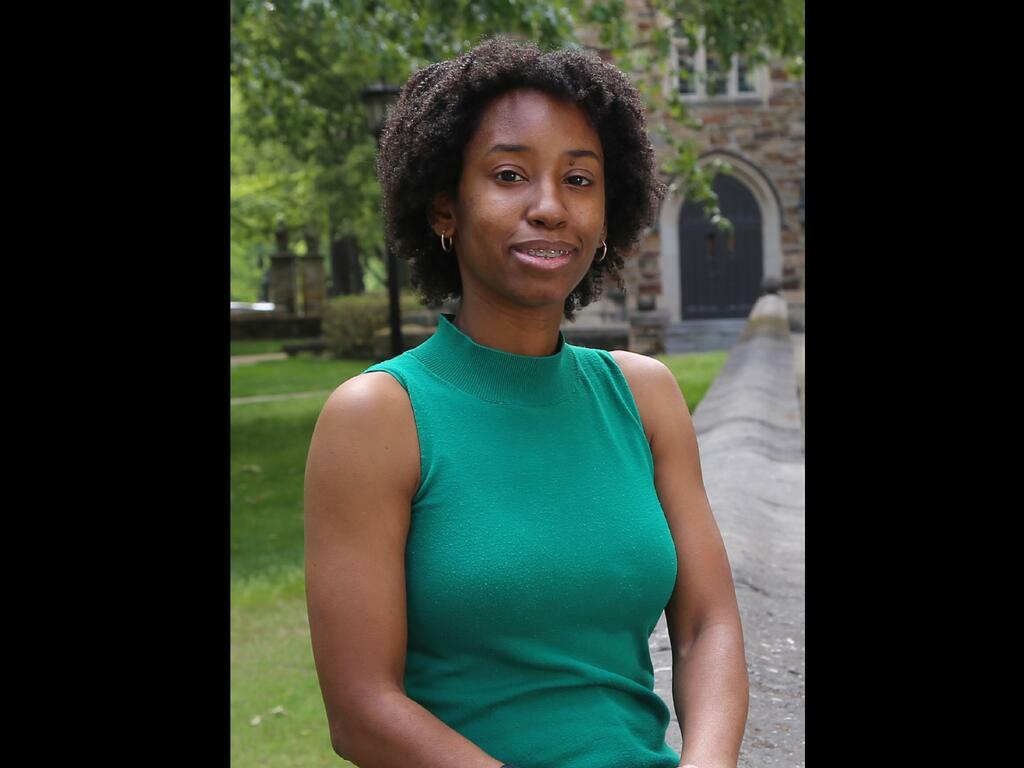 August 16, 2023
Dr. Shana Stoddard, associate professor of chemistry at Rhodes College, has been selected to receive the 2024 Ruth Kirschstein Diversity in Science Award from the American Society for Biochemistry and Molecular Biology (ASBMB). This is her second award this year from a national organization, having been awarded the Council on Undergraduate Research's (CUR) Silvia Ronco Innovative Mentor Award in May.
The Ruth Kirschstein Diversity in Science Award honors an outstanding scientist who has demonstrated a sustained commitment to the encouragement of scientists from historically marginalized groups. Stoddard will receive the award at the ASBMB Annual Meeting in March 2024, where she also will present a lecture.
Stoddard has been a member of ASBMB since 2016 and directs the student chapter at Rhodes.
In 2017, Stoddard founded the STEM Cohort Mentoring Program, and she has led multiple initiatives dedicated to making the STEM training experience and workforce more diverse and inclusive. The program boasts a 96 percent graduation rate, and many scholars from the program have gone on to pursue graduate degrees.
One STEM Cohort scholar said this about the program: "It has created a more welcoming space in the field. As a minority woman, I know STEM lacks representation of individuals who look like me. This program reminds me that I belong in the room and to never stop sitting at the table. I love that I have become more comfortable in my own skin to speak and advocate for myself in this field." 
Another noted: "This program nurtured my identity as a scientist and researcher by making a place for my success and growth, celebrating it, and encouraging me to always pursue improvement."
Stoddard's Molecular Immunotherapeutics Research lab is made up of a diverse group of students who use a combination of computational chemistry, biochemistry, and cell-based assays to conduct research focused on improving patient outcomes with autoimmune disorders, cancers, neurological disorders, and coronaviruses. This summer, students in her lab tested novel biotools to study protein function previously developed in the Stoddard lab. Fifty-seven of Stoddard's students have co-authored papers published in journals. This year, seven of her research students became the first in their families to pursue doctorate degrees in a STEM field.
"How we as individuals show up to the room makes the difference in whether or not those coming behind us will feel a deep sense of belonging in the same space," said Stoddard. "This plays a significant role in increasing diversity and inclusion in STEM, as does effective mentoring and sponsorship."
Stoddard was the inaugural director for student mentoring at Rhodes in 2021, and that year she received the Mentor Award presented by CUR's Health Sciences Division. Last year, the National Organization for the Professional Advancement of Black Chemists and Chemical Engineers presented her the Henry C. McBay Outstanding Teacher Award.