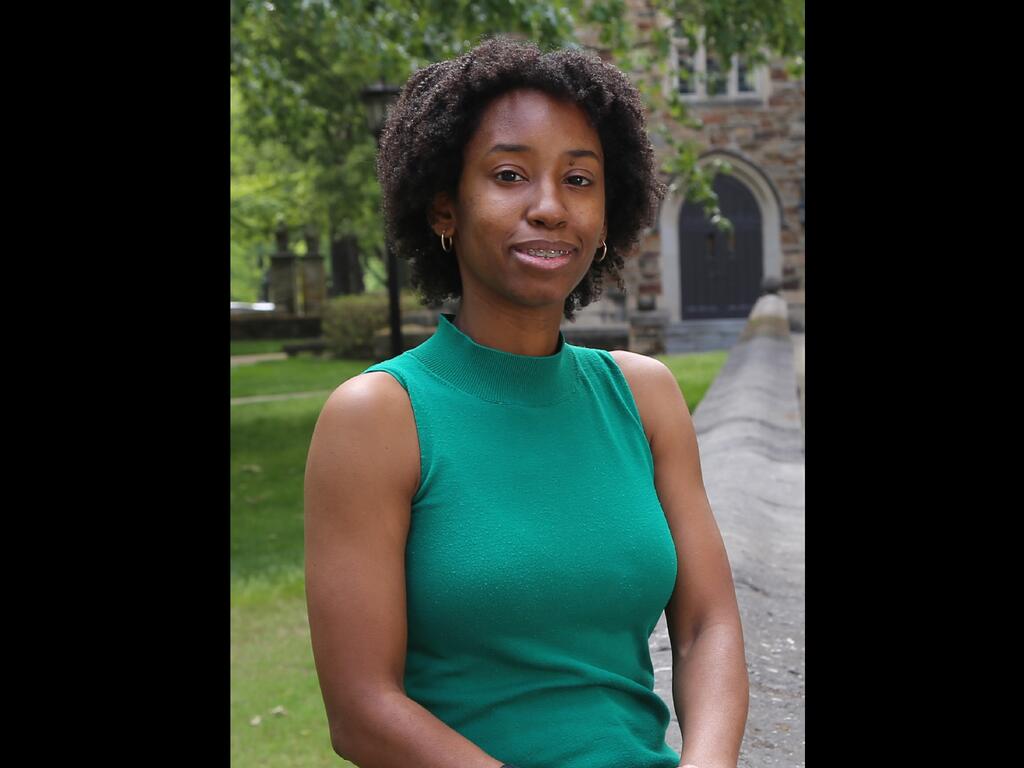 May 24, 2023
Dr. Shana Stoddard, associate professor of chemistry at Rhodes College, is the 2023 recipient of the Council on Undergraduate Research's (CUR) Silvia Ronco Innovative Mentor Award. Established in February 2022 in honor of CUR's past president Silvia Ronco, the award recognizes original and insightful research work by a young investigator working with undergraduates that has had significant impact in chemistry and the STEM careers of students involved. The award includes a cash prize and certificate, and Stoddard will be recognized at CUR's upcoming June conference.
"I really feel that research is a way of life that allows scholars to be able to embark upon a journey that can bring good to the world. I most enjoy that journey when I have students by my side," said Stoddard. "The opportunity to mentor students and to teach them that it is the scientist who is the connection between science and society is a truly rewarding experience. This award allows me to continue to reflect on how the platform of being a teacher-scholar-mentor-leader has been impactful and affirms the work we do at primarily undergraduate institutions in investing in students to become the world's next generation of scholars."
Stoddard is a graduate of the primarily undergraduate institution and historically Black college and university Prairie View A&M University, where she earned a bachelor's degree in chemistry. After earning a Ph.D. in chemistry and biochemistry from The University of Mississippi, she completed postdoctoral work at St. Jude Children's Research Hospital.
At Rhodes, Stoddard has mentored 98 research students in her Molecular Immunotherapeutics Research lab, using a combination of computational and experimental approaches. Ninety of her students have been undergraduates, and together, Stoddard and her students have pioneered worked in predicting extremely large protein structures and in the design of protein-based biotools that can be used to understand kidney function. They also have worked on the development of drug compounds to treat COVID and various cancers and are working on novel autoimmune disease therapeutics. Stoddard's 11 publications include a total of 57 students co-authors.
Stoddard also is proud to have helped many scholars aspiring to be the first in their families to pursue doctorate degrees in a STEM field. This year, seven of her 15 research students would be the first in their families to earn doctorate degrees in a STEM field. Stoddard also makes a point to combine her research and teaching to craft authentic research experiences in the classroom. In this way. Her students remain at the cusp of translating what they learn from the textbook to real and innovative research.
Stoddard is the founding director of The STEM Cohort Mentoring Program at Rhodes, which she established in 2017. Many scholars from the program have gone on to pursue graduate degrees in STEM. Currently, 32 scholars have been accepted into 67 STEM graduate and/or professional programs with 36 program acceptances being at the doctoral level from the first three graduating cohorts (Rhodes Classes of 2021, 2022, and 2023).
In 2021, Stoddard received the Mentor Award presented by CUR's Health Sciences Division. In 2022, she received the Henry C. McBay Outstanding Teacher Award presented by the National Organization for the Professional Advancement of Black Chemists and Chemical Engineers.
"CUR's Silvia Ronco Innovative Mentor Award is another testament to the remarkable work Professor Stoddard is doing as an educator and the profound impact she is having on the lives of her students," said Rhodes College President Jennifer Collins.