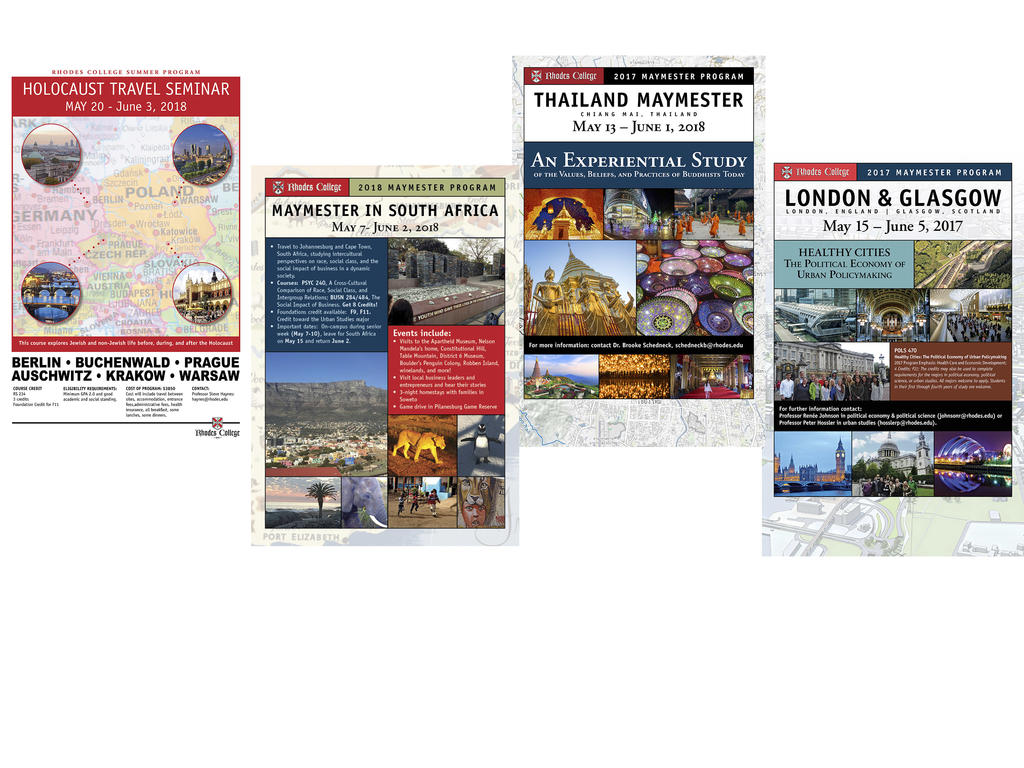 December 14, 2017
Each year after the close of spring semester, some students pack their bags and head to spots around the world to study yet some more. They're taking part in Maymesters, short courses with specialized topics of discussion on a diverse range of matters, often outside the scope of their individual majors. They might travel through Germany to learn about the lives of Jews during the Nazi era and the postwar period, study urban health care policy through case studies in Glasgow and London, or conduct environmental field study in Namibia.

This past summer, one group of students traveled to China for a five-week immersion into the country's culture and language. They were accompanied by Dr. Han Li, an associate professor of Chinese who headed up the program, and Dr. Steven Ceccoli, the P.K. Seidman Professor of Political Economy. The newly revamped Chinese Maymester, which previously concentrated on language and culture, now includes academic credit in international studies. Han Li worked with the Tianjin Foreign Studies University (TFSU), located in Tianjin, China, to organize the Maymester because of the university's connection to Rhodes (an alum is the son of the university's vice president), and because of their ties to major Chinese businesses.
The first four weeks were spent taking classes in Tianjin and going on excursions to surrounding cities. Students took one intensive Chinese language class for two credits, based on their experience level, and one international studies class for four credits. Han Li explains that providing a full language course of three credits might be too overwhelming for students who haven't studied the language before, but emphasizes that the course is helpful even for those with a high level of proficiency. "Some students have taken Chinese for three years at Rhodes, but they haven't had the chance to see how authentically it is used in the target environment and target place, so it's a very valuable opportunity for them."
"The Chinese language and the enthusiasm of the professors in the program piqued my interest in visiting China itself," says Kate Barkley '19, a business/economics bridge major from Houston, TX. "I loved getting to spend time with so many charismatic and genuine Chinese students—I didn't realize how many expectations I had until all of them were shattered."
TFSU's strong relationships with the Chinese headquarters of major international companies enabled the group to visit four different organizations, including Boeing and Volkswagen. The trips were valuable opportunities to see foreign business in action. "We mostly saw manufacturing and the exchanging of technology," says Ben Tracy '19, an international studies major and Chinese minor from Memphis. "Tianjin is a massive port town, and it was cool to see globalization in action."
An especially meaningful visit was to the Chinese headquarters of Memphis-based AutoZone. In recent years, several Rhodes graduates have been hired by AutoZone, at least in part due to their language skills, as frequent trips to China can be part of the job. The group actually connected with a traveling employee from the Memphis headquarters, and stayed in a Holiday Inn—an example of how the local and the global are more and more interconnected. 
—Katherine Hancock '19