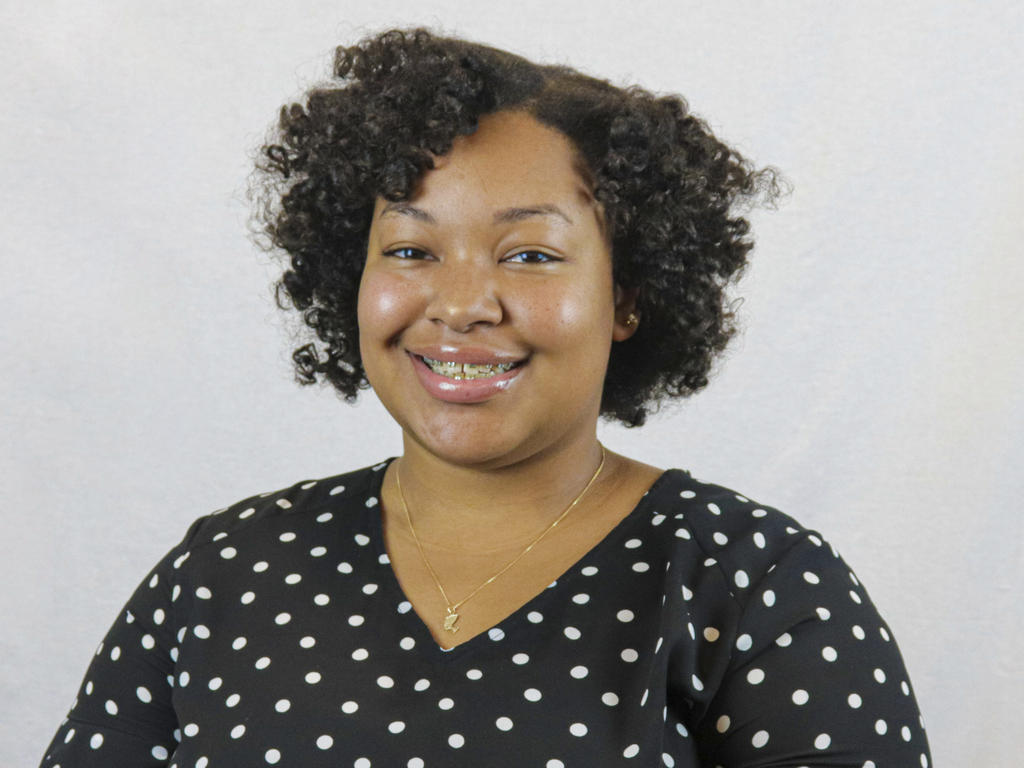 July 21, 2020
Working this summer from her home in Atlanta, GA, rising senior Sydney Jones remains committed to making an impact in the Memphis community through Rhodes' Summer Service Fellowship. The political science major has served as a volunteer for local nonprofits since her first year at Rhodes, and interned for Memphis Area Legal Services (MALS) her sophomore year. Now working as a Summer Service fellow appointed to MALS' Restoration of Rights program, Jones assists clients in restoring their right to vote, getting their drivers licenses reinstated, expunging their criminal records, and much more.
The mission of MALS is to provide advocacy for people facing legal challenges, including domestic violence, eviction, homelessness, and predatory lending practices. Jones' relationship with MALS began in January 2019. "I first served as an intern in the pro bono department, conducting interviews with potential clients and evaluating whether MALS would be able to assist them. I frequently met with MALS attorneys and was able to observe the managing attorney and pro bono paralegal discuss cases in the courtroom, as well," says Jones. "Currently, I still talk to clients over the phone and can independently interview attorneys virtually to learn about the areas of law that I have been researching such as conservatorships, restoration of rights, estate planning, divorce, and more. My supervisors were very excited and prepared for me to begin, and I really appreciated that."
Jones was one of the first undergraduates to be appointed to the Restoration of Rights program. In the wake of George Floyd's death and the ensuing protests for systemic reform, Jones' role in the program has become increasingly vital. "In situations like Mr. Floyd's murder, Black people's possible criminal past is always brought into question, even when they are the victims. It is my job to give each case due attention to ensure clients' voices aren't overshadowed by previous mistakes. With this being a major election year for local and federal positions, I believe that the work being done specifically through the Restoration of Rights program is more important now than ever."
Jones' passion for activism began long before she arrived at Rhodes, but she credits the college and the city of Memphis with providing her a platform to ignite change. In addition to her work with MALS, Jones volunteers at Manna House, an organization that offers clothing, hygiene items, showers, and hospitality to homeless and poor Memphians. She was introduced to Manna House through Rhodes' City Lynx program, and the experience has served as an added catalyst for Jones.
 "I heard stories from people that were genuinely working for a better life but had faced unfortunate circumstances, and I also met people that knew exactly what they had done that led to their present situation. What I loved about Manna House was that the owners and volunteers treated everyone with respect and dignity. Regardless of socioeconomic status, I believe everyone should be treated the same, without prejudice."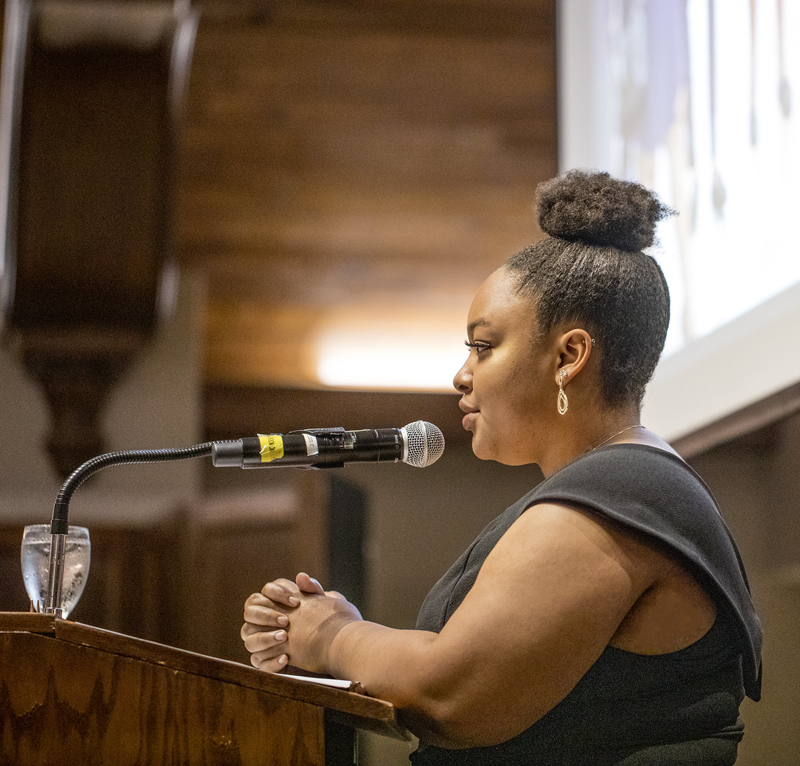 On campus, Jones, who is also pursuing a minor in international studies, serves as the president of the Black Student Association (BSA) and is the founder and president of Women of Determination, a group designed to unify and empower women of color at Rhodes. Founded in the spring of 2018, Women of Determination now includes about 60 students and partners with the Office of Multicultural Affairs to host an annual Women of Color Soirée. "Female students and faculty members of color come together to eat and discuss why we're proud of who we are and how we can unapologetically express that on campus and in our professional lives."
As president of the BSA, Jones adds she's grateful for the faculty support given to the organization, particularly that of its advisor, Dr. Charles McKinney, who is associate professor of history and chair of the Africana Studies program. "As a professor, he urges his students to be inquisitive and express their thoughts without apprehension. As the advisor to BSA, he has continuously supported my goals to make the Black experience at Rhodes meaningful and impactful."
Following graduation next spring, Jones plans to continue working in the nonprofit arena before going on to pursue a law degree. Sandi George Tracy, director of Career Services and co-director of Summer Service Fellowship, says, "We know that the Summer Service experience encourages students to explore a wide array of social justice topics and introduces them to people who are making a difference in Memphis. Often, the Summer Service experience has opened doors to future internships and full-time careers. It is encouraging to see how the program inspires students to pursue new paths and provides them with an edge in their professional pursuits."
By Samuel Brown '21