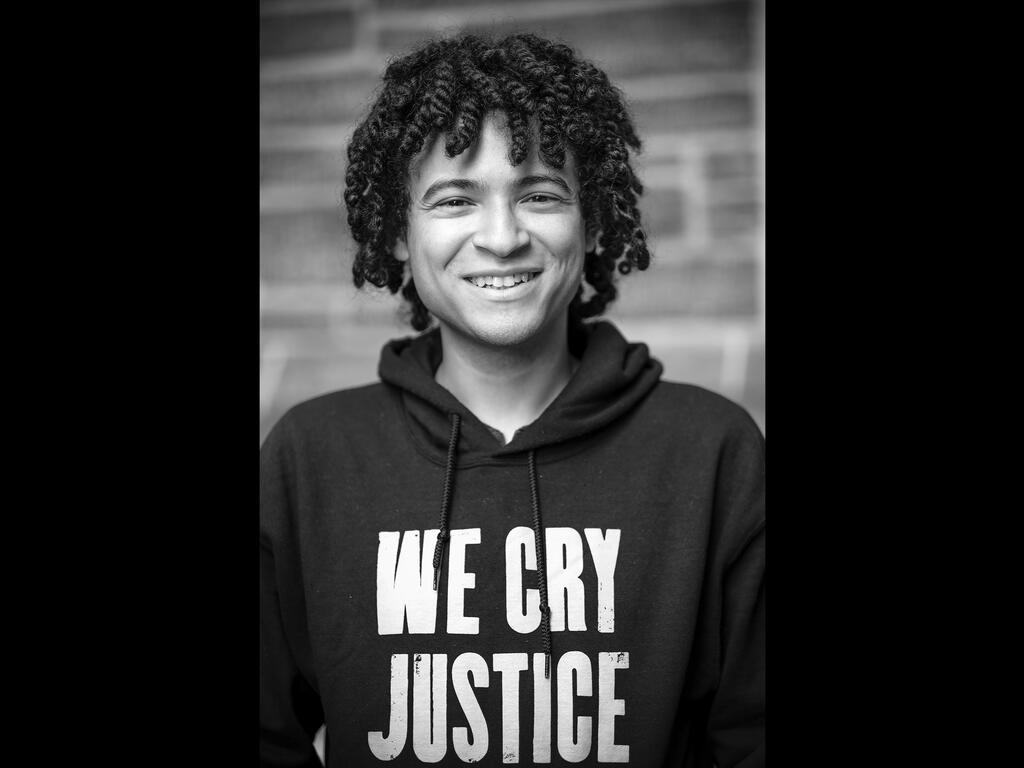 July 13, 2023
Rhodes alumnus Tony Eskridge '20 is the recipient of the inaugural Rising Star Alum Hunger Leadership Award, presented by the Congressional Hunger Center in June in Washington, D.C. While at Rhodes, he won an Emerson National Hunger Fellowship, which provides leadership development opportunities for motivated individuals who wish to make a difference in eliminating hunger and poverty.
The Rising Star Alum Hunger Leadership Award recognizes a Hunger Center alum who has demonstrated excellence in their field after completing their fellowship. A dynamic speaker and advocate, Eskridge now serves as policy program associate for Kairos Center for Religions, Rights, and Social Justice, a national organization dedicated to ending poverty.
Eskridge graduated from Rhodes with a bachelor's degree in urban studies and a minor in political science. In addition to serving as student body president and a first-year student mentor, he worked for BLDG Memphis, which supports the revitalization of Memphis neighborhoods through organizational capacity building, public policy and advocacy, and community engagement. In the Rhodes Institute for Regional Studies, Eskridge researched the historic devaluation of black neighborhoods and the urgency to address poverty in Memphis. In May 2020, Eskridge was inducted into the Rhodes College Hall of Fame.
"My work at the Kairos Center challenges me to connect the dots—how are social injustices connected and how have we strategically been divided?" said Eskridge. "The interdisciplinary nature of a liberal arts degree from Rhodes and its urban studies program provided me with a crucial foundation to understand these connections. The skills and perspective I developed through my academic research and outside the classroom experiences prepared me for my post-grad path, and I formed some amazing relationships with my Rhodes faculty and peers along the way."