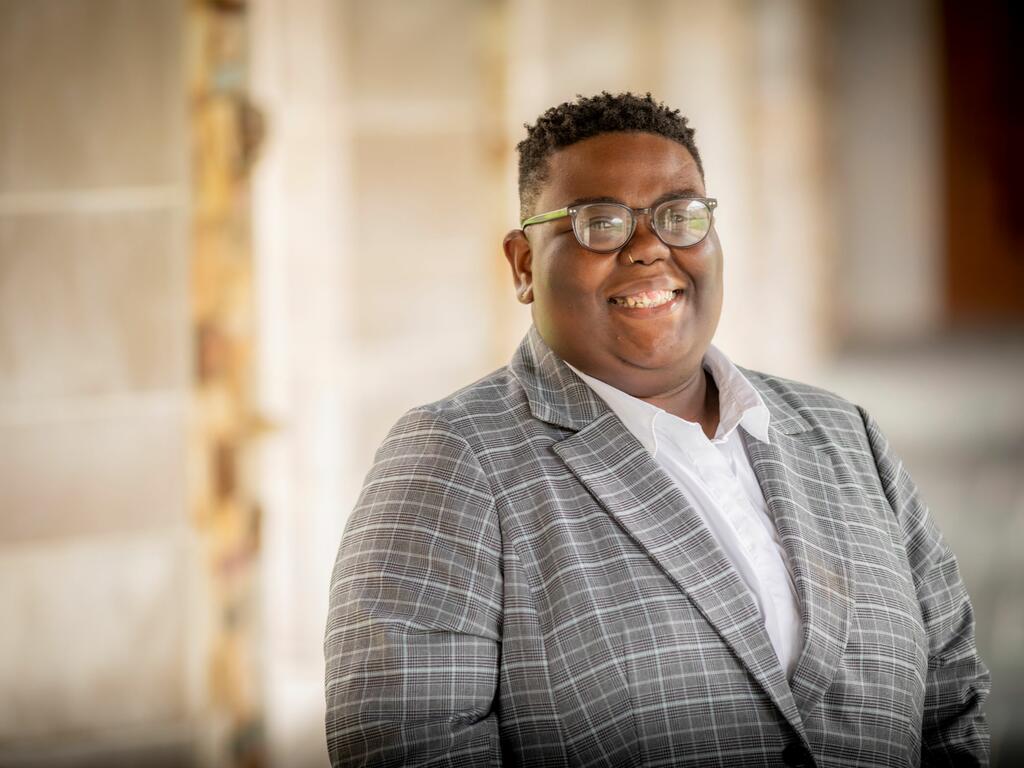 March 08, 2023
Dr. Shatavia Wynn, assistant professor of religious and Africana studies, has been chosen for Sacred Writes' 2023 Carpenter Cohort funded by the Carpenter Foundation and made up of scholars focused on gender and sexuality studies.
Sacred Writes—a project supporting individuals interested in developing a voice as public-facing scholars of religion—will provide the cohort with its public scholarship training and resources on how to translate the significance of their research to a broader audience.
Wynn's scholarly interests include popular culture, phenomenology, aesthetics, and Black feminist and womanist thought. A member of the Rhodes faculty since 2022, Wynn holds a Ph.D. in religion and ethics and society from Vanderbilt University, a master's degree in religious studies from Yale Divinity School, and a bachelor's degree in philosophy and religion from Claflin University.