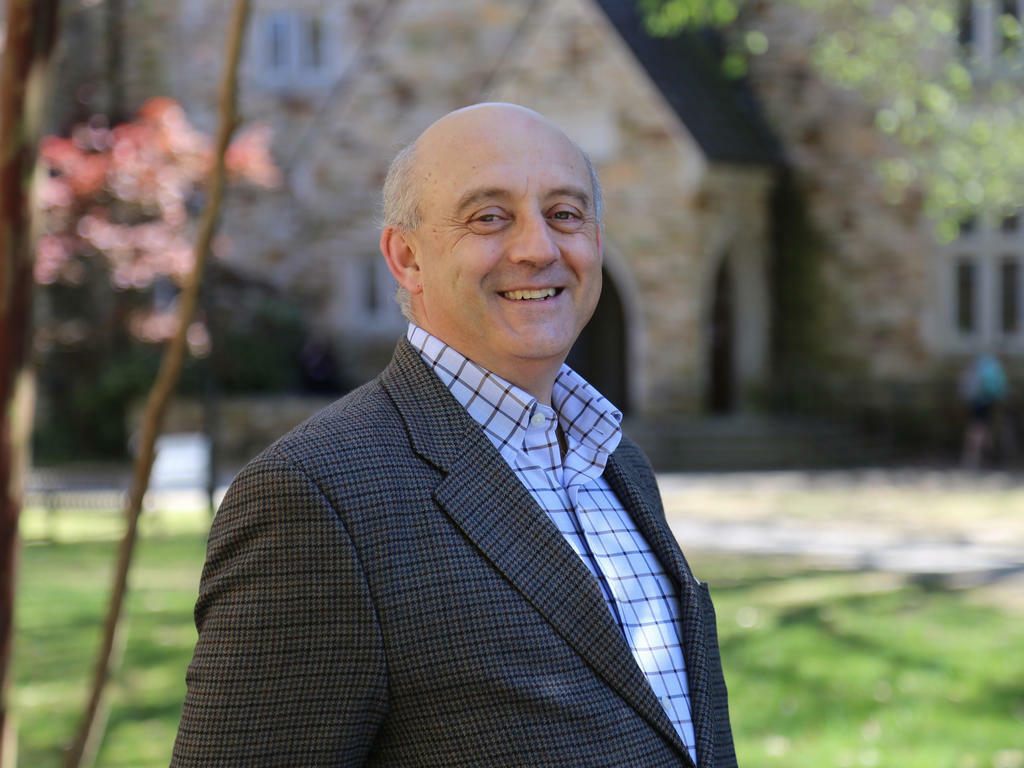 February 22, 2023
Dr. Nikolaos Zahariadis, Mertie Buckman Chair and professor of international studies at Rhodes, has received a competitive Fulbright Specialist Award. In May 2023, he will lecture and conduct research on COVID-19 public health measures in Europe at the University of Macedonia located in Thessaloniki, Greece.

A program of the U.S. Department of State, the Fulbright Specialist Program provides a unique opportunity for a select group of U.S. academics and professionals to engage in two- to six-week, project-based exchanges at host institutions across the globe. Participants share their expertise, hone their skills, and strengthen linkages at academic institutions.
Zahariadis joined the Rhodes faculty in 2016 and has taught International Relations, European Union, European Politics, International Political Economy, Political Propaganda in Film, and the United Nations. A native of Greece, he has published extensively in the areas of European public policy, comparative political economy, foreign aid, and nationalism and security in Southeastern Europe. He also is an editor of International Review of Public Policy, which is dedicated to advancing knowledge about public policy in different sectors, countries, and regions of the world.
Zahariadis was a Fulbright Specialist in 2018 and presented several lectures at the LUISS Guido Carli University in Rome, Italy, on European economics and American foreign policy, while exploring scholarly collaborations.
In 2009, while teaching at the University of Alabama at Birmingham, Zahariadis received a Fulbright U.S. Scholar Award, which sends American scholars, artists, faculty, and professionals abroad to lecture and/or conduct research for up to a year. He participated in a German studies seminar in Berlin during the 2009-2010 academic year.
Updated July 25, 2023: Prof. Zahariadis featured on the Fulbright Greece website