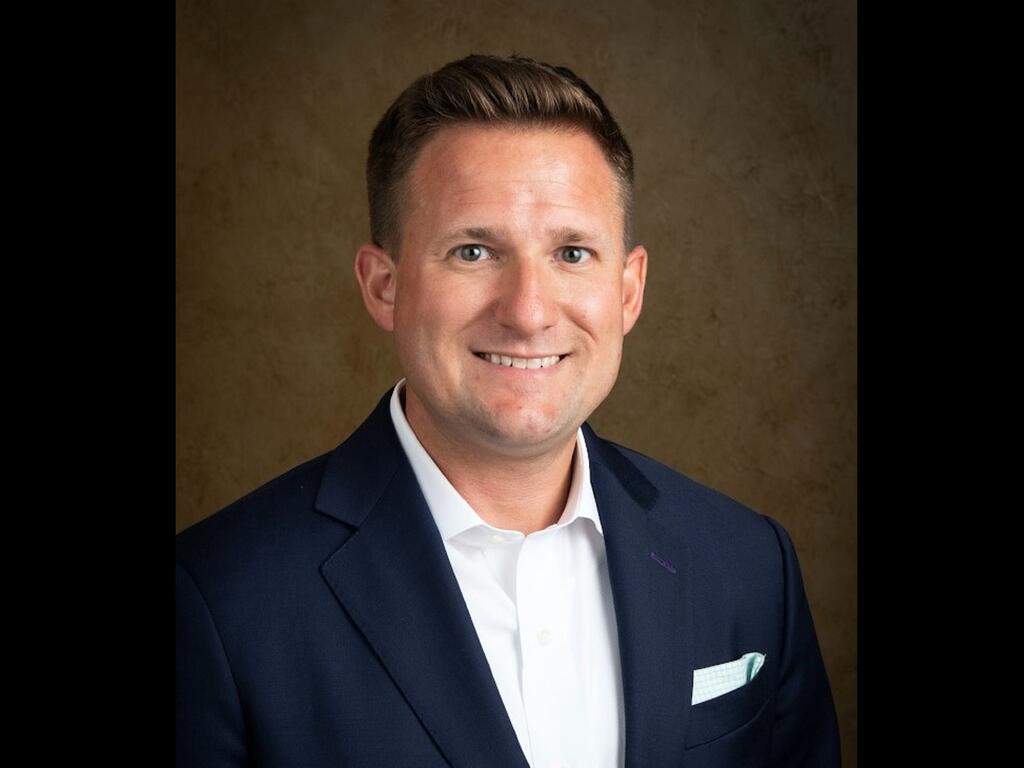 August 22, 2023
Rhodes College was named one of the nation's most innovative national liberal arts colleges by U.S. News & World Report in 2019, and, prior to the COVID-19 pandemic, students were immersed in educational and mentoring opportunities related to entrepreneurship. Now the college is relaunching those initiatives, including the Rhodes College Student Entrepreneurship Club and the annual Rhodes College Business Plan Competition. Students will be connected with alumni working in the entrepreneurial, innovation, and venture investing sectors.
To support these activities and ensure both educational and entrepreneurial excellence, Eric Mathews, a member of the Rhodes Class of 2002 and chief executive officer of Memphis-based start-up incubator Start Co., has been selected as entrepreneur-in-residence.
In this new role, Mathews will help the Entrepreneurship Club relaunch by sourcing speakers and tours, suggesting on-campus activities, and helping to build the Business Plan Competition. Not only will he mentor students, but also he will serve as a resource to the entire campus community in directing them to resources on launching new businesses and will participate in fundraising, marketing, and public relations to support entrepreneurship on campus.
Mathews and business faculty members Andrey Zagorchev, Sujan Dan, and Steve Zatechka will serve as club advisors. A three-course entrepreneurship class sequence taught by Mathews and Zatechka will provide students from different majors academic training in starting new ventures.
In BUS 125 - Introduction to Entrepreneurship, students will explore start-up and small business issues and develop some entrepreneurial skills. BUS 126 - Application of Entrepreneurship will enable highly motivated students who wish to truly build a new business venture to develop their businesses and entrepreneurial skills and seek out resources needed to launch their new venture. In BUS 461 - Internship in Entrepreneurial Venturing, students will be tasked with building a new startup or small business. Students in the courses will be encouraged to apply for the Annual Rhodes College Business Plan Competition held in the spring.
"It is important that students feel confident enough to bet on themselves, their business ideas, and their community for support they need to start a new business," said Mathews. "Relaunching these activities is the key to growing entrepreneurship at Rhodes College and provides the confidence students need to startup."
Mathews majored in chemistry at Rhodes and, after earning a master's degree in cognitive psychology from The University Memphis where he studied artificial intelligence, he became associate director for corporate research and development at the FedEx Institute for Technology. He founded Start Co. in 2008, and over the years he and his Start Co. team have offered office hours to Rhodes students interested in becoming entrepreneurs, hired them as interns, hosted workshops on campus, and sponsored business idea competitions.
In 2021, Rhodes commerce and business alumnus Nick Parinella '17 was issued design and utility patents by the United States Patent and Trademark Office for his invention, the Kangaroozie™, a can cooler (or koozie) with a water-resistant compartment to store valuables. Parinella, who served as president of the Rhodes Entrepreneurship Club and completed an entrepreneurship course taught by Mathews, created a prototype for the invention while a student.
"Nick's accomplishments as a student entrepreneur, using what he learned in the classroom and the resources he earned from the business plan competition, demonstrated a bigger future for student entrepreneurship at Rhodes College that is now coming fruition with this relaunch," said Mathews. "We should anticipate many more patents, product launches, and successes in the future."