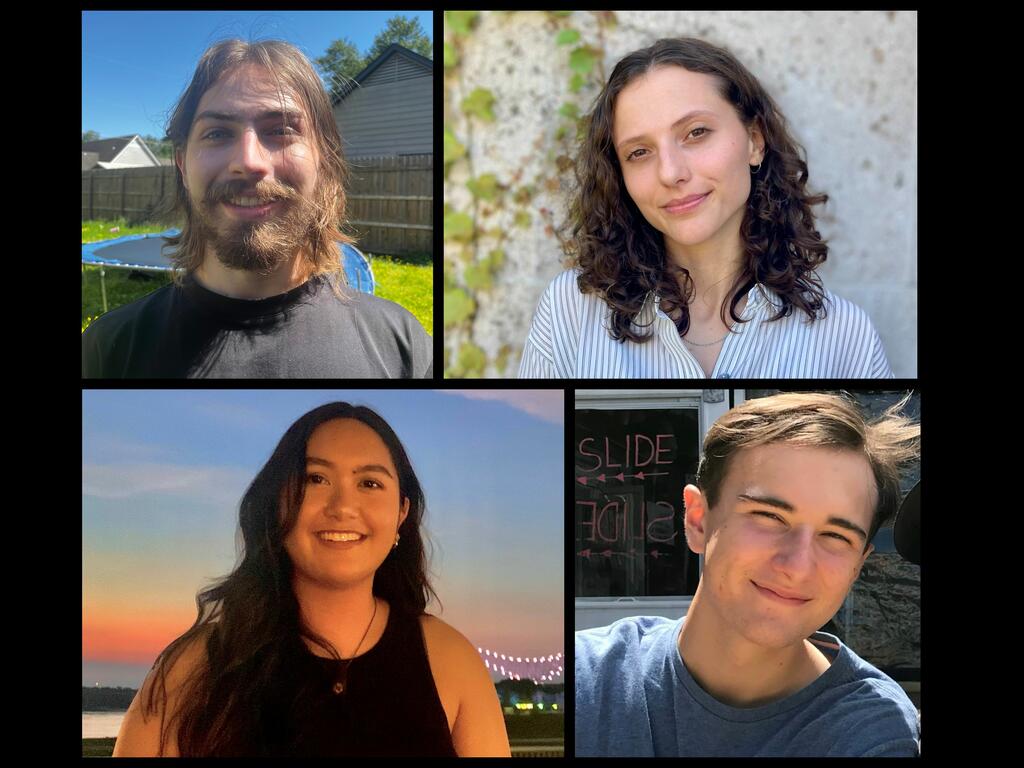 April 18, 2023
Rhodes seniors James Blan, Ace Cole, and Isabela Tablan have been selected to receive Fulbright U.S. Student Awards for the 2023-2024 academic year. Beginning in the fall, they will serve as English teaching assistants in their assigned countries—Blan in Palestinian Territories (West Bank), Cole in Argentina, and Tablan in Thailand.
Tim Turcotte is the recipient of a Fulbright Austria U.S. Teaching Assistantship, which provides an opportunity to experience a new culture and to gain first-hand classroom experience while teaching English to secondary school students in Austria.

The Fulbright Program currently facilitates the exchange of students and scholars between the United States and more than 160 countries. Student recipients are chosen for their academic merit and intellectual potential.
An international studies and political science major from Memphis, Blan has served as a volunteer for Memphis' Halal Food Pantries and has worked as an intern for the Foreign Service Institute and for the Tennessee Coordinated Campaign. In 2021, he studied in Masqat, Oman, on the Boren Scholarship sponsored by the National Security Education Program. Blan also is the recipient of the Critical Language Scholarship, which he will use to study Arabic in Morocco this summer.
A Spanish major from Pearcy, AR, Cole is a Bonner Scholar and pole vaulter on the varsity track and field team. She recently became an All-American pole vaulter. Cole also works as a social policy research assistant for the nonprofit organization Seeding Success and has been an intern for the Invictus Initiative, Memphis Bus Riders Union, and Girls, Inc.
Tablan, who is from Harvey, LA, is pursuing a double major in psychology and health equity and presented her research on Familial Support for Bi+ Youth at the 130th annual conference of the American Psychological Association. Tablan also is a Health Equity research fellow and a research assistant in the Sexual and Gender Minority Youth Lab. She works in the community as an intern for OUTMemphis. On campus, she is president of the Rhodes Activities Board, a Turley Scholar, a Peer Assistant, and a Rhodes Student Associate for the Office of Student Engagement. She is interested in a career in counseling psychology or non-profit work.
Turcotte, who is an international studies and German studies major from Memphis, has worked as an environmental social governance legal intern for Frontdoor, Inc. and a regulatory public affairs and communications intern at FedEx. He is interested in a career in international affairs, policy, data analysis, and research. On campus, Turcotte has served as a member of Sigma Nu fraternity, an international peer advisor, and an ESL instructor.
Students interested in applying for the Fulbright or other  Post-Graduate Scholarships should contact Dr. Esen Kirdis or Dr. Jason Richards.