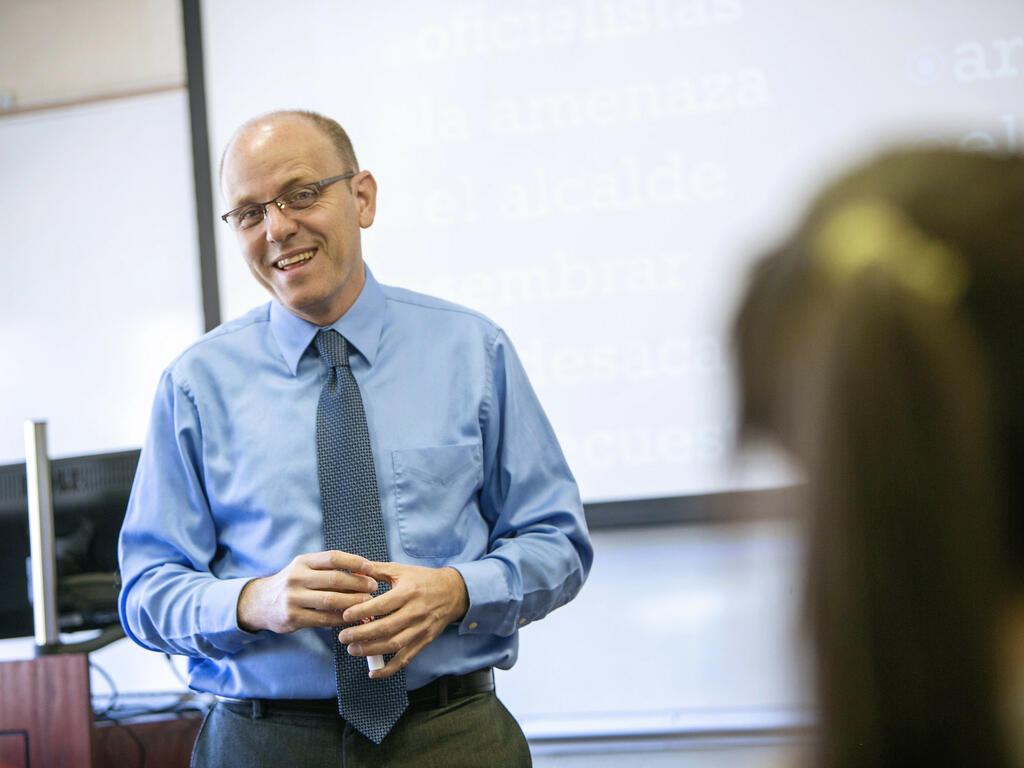 March 20, 2023
Dr. Eric Henager, associate professor of Spanish, has been selected as a Fulbright U.S. Scholar for 2023-2024 for Ecuador. The Fulbright Program is the U.S. government's highly prestigious international educational exchange program, and its Fulbright U.S. Scholar Award sends American scholars, artists, faculty, and professionals abroad to lecture and/or conduct research for up to a year.
"I will teach at the Universidad del Azuay in Cuenca, Ecuador, from September to December 2023. While in Cuenca, I will also carry out a research project on contact phenomena in Spanish-language writing and performance," said Henager.
Recently, Henager was named an ACS Mellon Academic Leadership Fellow to serve as associate dean of global initiatives in Rhodes' Office of Academic Affairs. "I will start the associate dean role when I return to Rhodes in January 2024."
A member of the Rhodes faculty since 1995 and a member of the Rhodes Class of 1989, Henager has designed and directed more than 20 summer intensive programs in Spain, México, Argentina, and Ecuador. He has served as chair of the Department of Modern Languages and Literatures as well as chair of Latin American and Latinx Studies. He has worked tirelessly to diversify the Rhodes curriculum and engage students in projects that will have a direct impact on the local community.