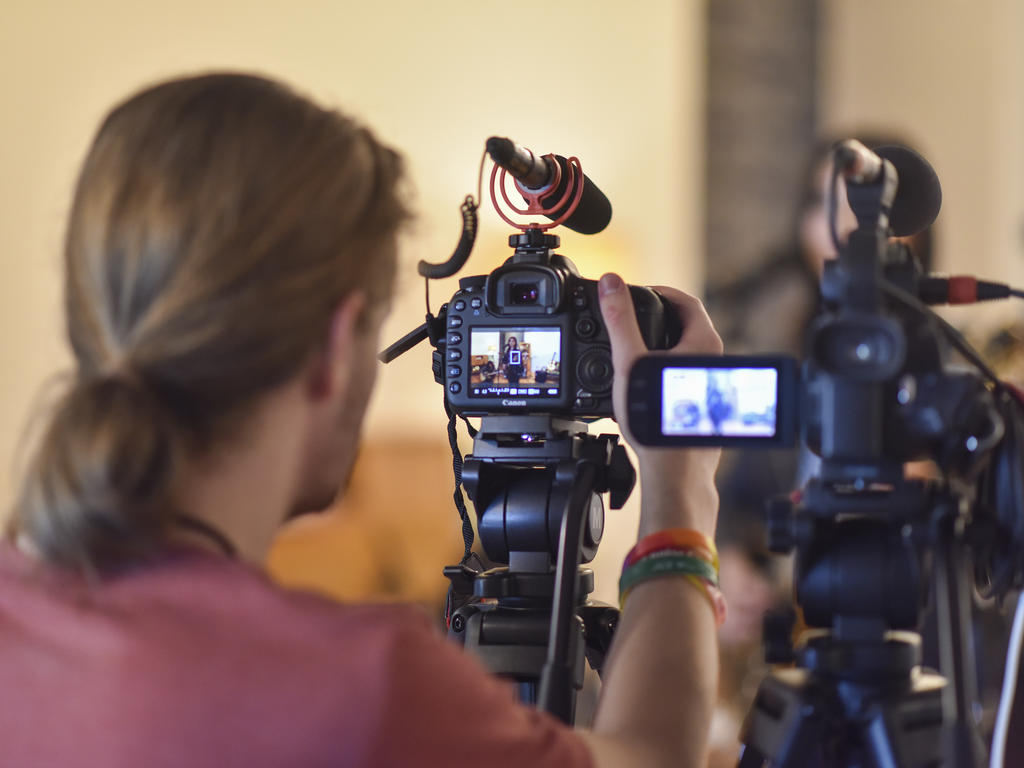 October 06, 2022
Memphis native Jackson Hendrix '24 began his journey at Rhodes knowing nothing of cameras. Fast forward to his junior year, and the computer science and media studies double major is leading a video team working with Curb Institute for Music Director Dr. John Bass and the Rhodes Institute for Regional Studies to revitalize a piece of Memphis music history: Elvis' first home, 1034 Audubon Drive.
Although Elvis only resided in the Audubon House for 13 months, it was there that he recorded legendary hits such as 'Hound Dog' and 'Don't Be Cruel,' began making movies, and rose to national stardom. When the home went on the market in 2006, philanthropist Mike Curb purchased it and donated it to Rhodes for incorporation into the Curb Institute. The house was only used as a reception hall and meeting place for musical minds until 2013, when the first Rhodes-sponsored concerts, or "Audubon Sessions," were held. These concerts were an instant hit, hosting both local and national artists, including singers Rosanne Cash and Valerie June, bluesman Bobby Rush, jazz saxophonist Charles Lloyd, and hip-hop artist PreauXX.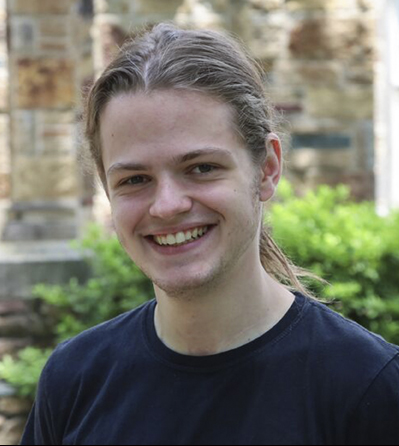 In 2017, disaster struck as the Audubon House suffered first floods from frozen pipes and then major fire damage. The Audubon Sessions ground to a halt and the house remained largely unoccupied until this summer. When Hendrix arrived at Rhodes in 2019, he heard countless stories of the Audubon Sessions from upperclass students and says these concerts "were kind of a legend" to him. Though in 2021 the house was nearly restored, the sessions hadn't started back up. Hendrix took it upon himself to bring them back to life, and applied to the Rhodes Institute last summer to do just that.
The collaborative nature of the Audubon Sessions made their comeback in the eight weeks of the Rhodes Institute a daunting goal. Hendrix started small, with Bass and Turley Memphis Center Director Dr. Charles Hughes as performers and just the production crew in attendance. The concert and shoot were a success, but it became clear that to rekindle the musical magic of the original Audubon Sessions, he would have to upscale the operation. His next session was triple the size of the previous one and included an actual audience.
Hendrix has more in the works for the Audubon Sessions even though the Rhodes Institute summer program is over. He is working tirelessly to organize and preserve his videos from the Audubon house, document the production process, and foster continued interest in the program. "The goal was to make this something that can be replicated even once I've graduated," he says. "Hopefully this semester I will continue to solidify that with a new and committed team within the Curb Institute."
In addition to filming at the Audubon House, Hendrix is a photographer and video editor for the Rhodes Activities Board and president of Rhodes Radio. He also regularly works with the video team director at the Overton Park Shell, filming both at the Shell and other Memphis music venues like Railgarten and the Germantown Performance and Arts Center. Working with Department of Media Studies Chair Dr. Rashna Richards, he turned his work with the Overton Park Shell into an internship credit. He is hoping to pursue more videography opportunities post-graduation.
Although Hendrix came to Rhodes unfamiliar with both videography and the Audubon Sessions, they are now respectively his passion and his legacy at Rhodes. With the help of Bass, the Curb Institute, and future students, Elvis' first home will continue to foster a connection between Rhodes students and Memphis music.
By Hannah-Elsie Meit '25