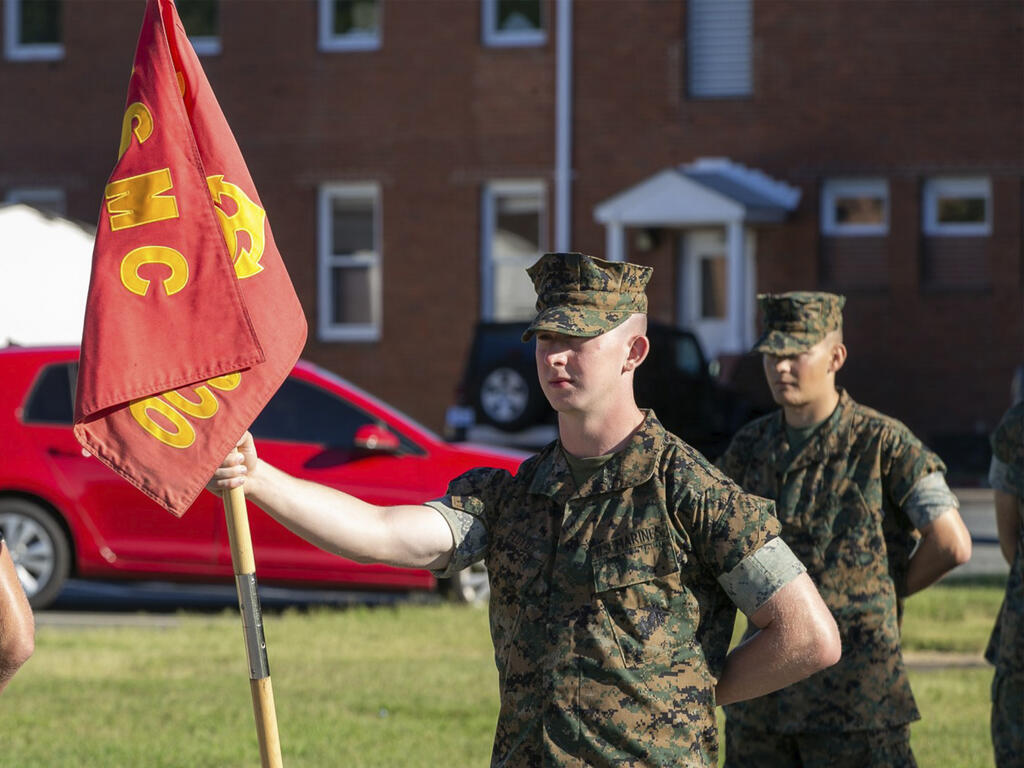 March 22, 2023
Business major Josh Floyd '23 first learned about the Naval Reserve Officer Training Corps in high school. The Greenfield, TN, native at first wasn't sure where the program would take him, but has found his place both at Rhodes and in the United States Marine Corps.
Floyd chose to enroll at Rhodes not just for its partnership with The University of Memphis ROTC programs, but also for its small ratio of students to professors and prime location in a city he had always wanted to experience. When he first toured the college, Floyd felt at home, saying, "I was impressed by the friendliness of the students I interacted with." 
Three years later, Floyd is now a senior – and, for the first time, a United States Marine. He earned that title after graduating from the U.S. Marine Corps' Officer Candidates School (OCS), a six-week summer training program in Quantico, VA, designed to evaluate rising seniors in ROTC. Candidates are met with nonstop physical, mental, and moral challenges, with little time for rest. Their leadership capabilities are tested at every juncture, and upon graduation, they finally earn the title of Marine. Floyd graduated within the top 10 candidates of the company.
Upon his return to Memphis, Floyd accepted the position of Midshipman Company Commander at The University of Memphis Naval ROTC unit, where his responsibilities include delegation of tasks to his peers, increasing community outreach, encouraging academic success, and improving the overall performance of the unit. He works closely with active-duty staff advisors and hopes to set up structures for continuing improvements even after his graduation. 
Back at Rhodes, Floyd is committed to his academic success and cites ROTC as a major driver of his scholastic achievements. The ROTC program requires mandatory study hours and frequent meetings with advisors, who are profoundly invested in the midshipmen's grades. Beyond explicit academic requirements, ROTC provides a tight schedule that has encouraged Floyd to develop efficient time management skills.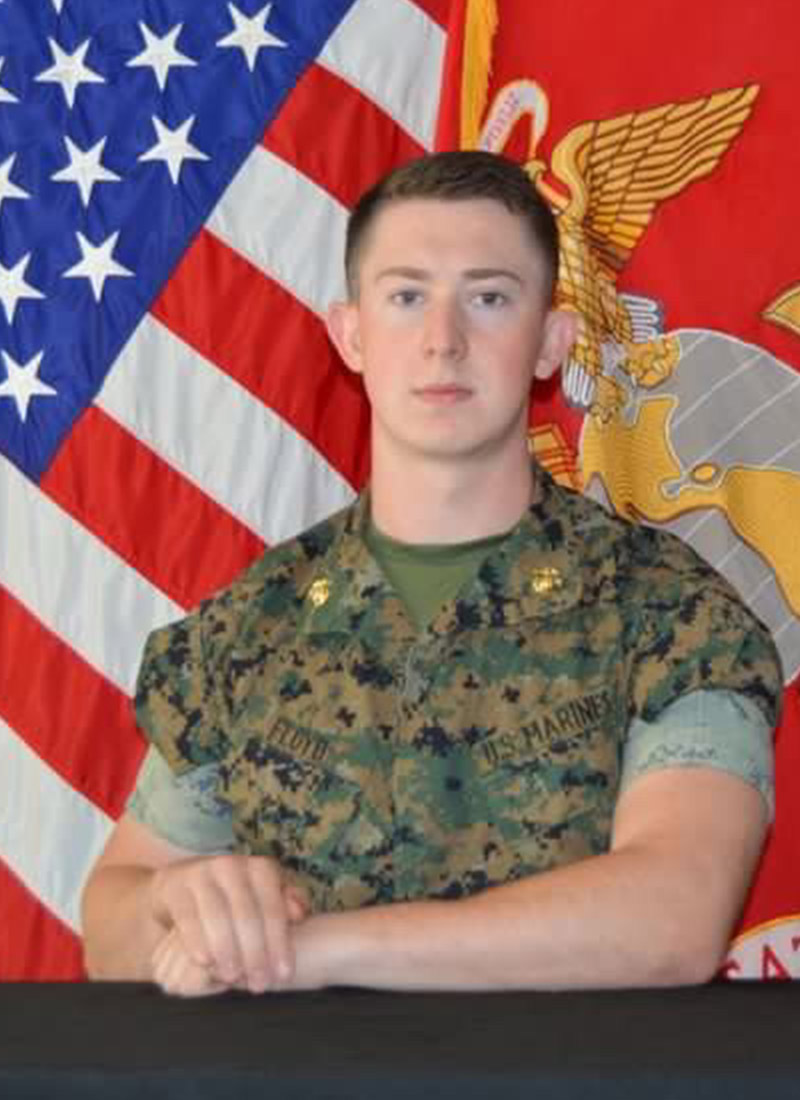 Undeterred by his extensive workload as both a student and a midshipman, Floyd has been deeply involved in the greater Memphis community throughout his time at Rhodes. He volunteered at the Memphis Crisis Center as a phone operator for two years, where he says he learned many valuable lessons that will help him take care of the Marines he will lead in the near future. Through a course offered at Rhodes, he recently began volunteering with SaveFirst, an organization that assists low-income families with filing their taxes. 
He also ran the St. Jude marathon in December and considers distance running a major passion of his. It was his first-ever marathon, and though he did most of his training individually, he credits ROTC with mentally preparing him for the endeavor. "The mindset that ROTC develops in Marine Option Midshipmen is a 'no-quit mentality,'" Floyd says. "That mindset helped push me through the most difficult parts of the marathon."
Once Floyd graduates both Rhodes and the Naval ROTC program this May, he will commission as a Second Lieutenant of Marines and report to the Basic School in Quantico for a six-month training program, where he will learn the fundamentals of leading Marines. Once his training is complete, he will be assigned a Military Occupational Specialty. As of now, he hopes to become an Infantry Officer, but is excited for all possibilities. 
"My strongest desire is to lead Marines in adverse and challenging situations and to hopefully develop them into better men and women," he says. "I look forward to whatever job awaits me in the Marine Corps and the opportunities that come with it."
By Hannah-Elsie Meit '25