September 28, 2023
Dr. Charles McKinney, chair of Africana studies and associate professor of history at Rhodes, has contributed a wealth of information to The Balcony Project, which is a new educational exhibition organized by the Orpheum Theatre Group, in partnership with the National Civil Rights Museum.
Located in downtown Memphis, the iconic Orpheum Theatre is one of the Mid-South's most celebrated entertainment venues. However, The Balcony Project brings attention to a time during the segregation era when the venue had a Black-only balcony entrance.
"This immersive initiative serves as a dynamic platform for education and awareness, extending the Orpheum's commitment to storytelling," according to its website. "Our team believes in a society that learns and evolves together. With its roots in Memphis' past, this project redefines narratives, fostering inclusivity. Together, we reflect, learn, and pave the way for progress."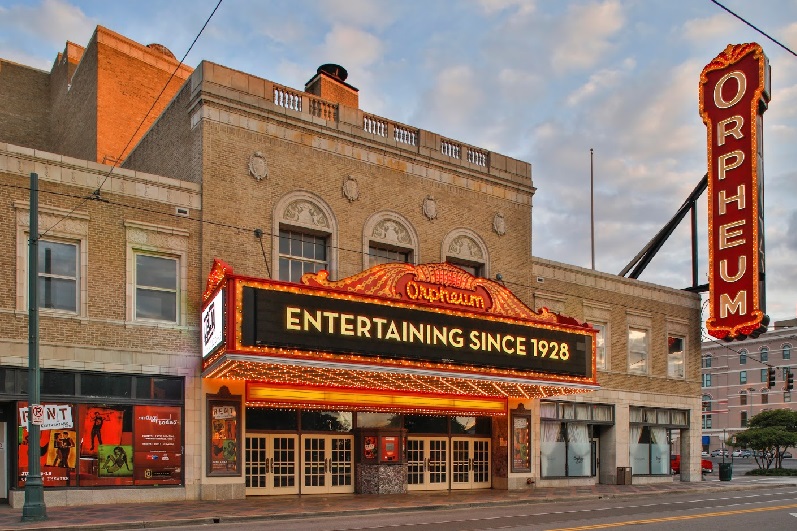 A civil rights expert, McKinney has narrated videos for The Balcony Project pertaining to public spaces and the segregation of patrons; how separate accommodations were enforced under state law; Black performers and a separate gallery for Black patrons; and the integration of audiences in the 1960s.
McKinney also wrote the information for the exhibition's historical panels, and in the future, he might be hosting a series of panel discussions.
"This project will hopefully shed a bit of light on the era of segregation, and the theater's role in facilitating that reality," he said. "Additionally, this project will introduce patrons to the resilience and determination of Black Memphians to confront and ultimately destroy legal segregation in Memphis."
At Rhodes, McKinney teaches courses that focus on the African American experience in the United States, and his primary research interests include the Civil Rights Movement and the Black freedom struggle in Memphis. He will lead the Neighborhood Narratives Project for Rhodes' newly established Institute for Race and Social Transformation. McKinney also serves on the Shelby County Historical Commission.
Free public tours for The Balcony Project begin Oct. 2.