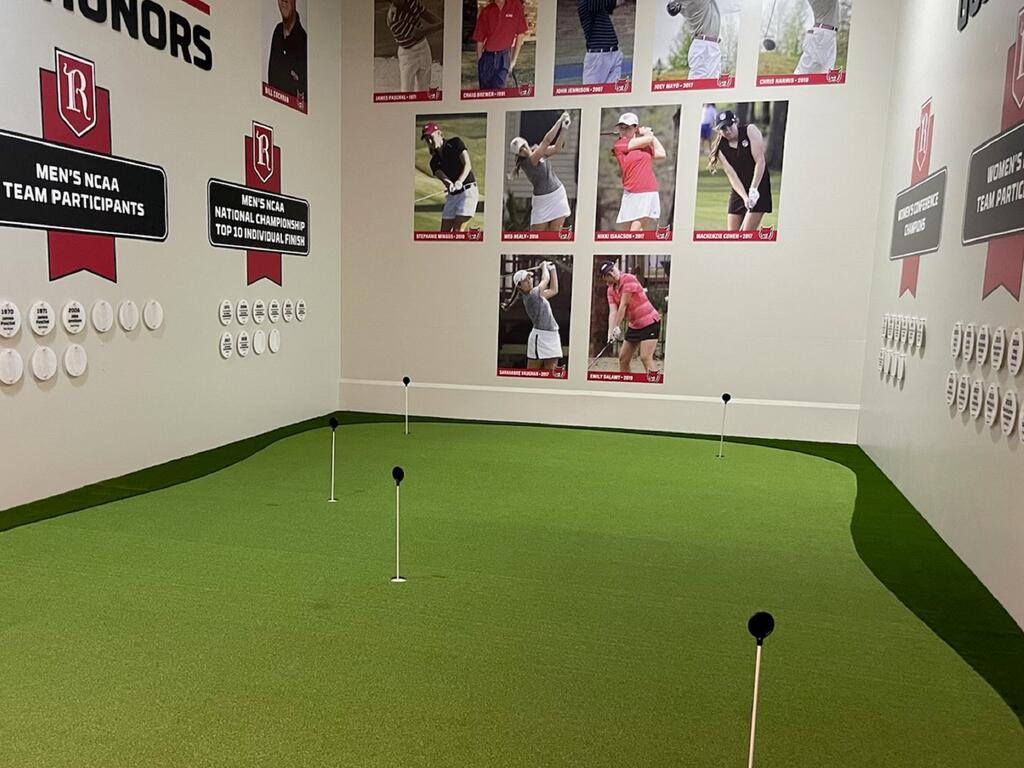 February 24, 2023
Rhodes College golfers will be able to improve their game throughout the year, thanks to the Mike and Nancy Clary Golf Facility. The more than $464,000 indoor golf facility is named in honor of Mike Clary—head women's golf coach and the longest serving Rhodes athletics staff member—and his wife, Nancy. Clary graduated from Rhodes in 1977, and the couple's children, Brian '01 and Julie '04, also are Rhodes graduates.
"While I spent countless hours coaching other people's children, Nancy raised Brian and Julie to become two wonderful people. I couldn't have served Rhodes for all these years without Nancy's selflessness and love," said Clary when announcing his upcoming retirement upon completion of 44 year at the college.

The Mike and Nancy Clary Golf Facility, located on the first floor of the Bryan Campus Life Center, will be dedicated in April. It includes two Trackman golf simulators and a turf putt and chip facility with holes at varying grades to mimic outdoor courses. This provides an on-campus option for training, while not allowing weather to inhibit practice time.

"The facility is one of the premier facilities in college golf and provides Lynx golfers with a first-class practice facility to prepare them to continue to compete on the national stage," said Director of Athletics Jim Duncan.
"The fundraising effort began in 2019 with a parent and alumnus proposing an on-campus golf facility," said Director of Athletic Giving Nicole Lazo Tugg. "This seed money was used to propel the effort forward. More than 45 alumni, parents, and friends have contributed and honored the legacy of Coach Clary and Nancy's continuous commitment to the Rhodes community, especially in athletics."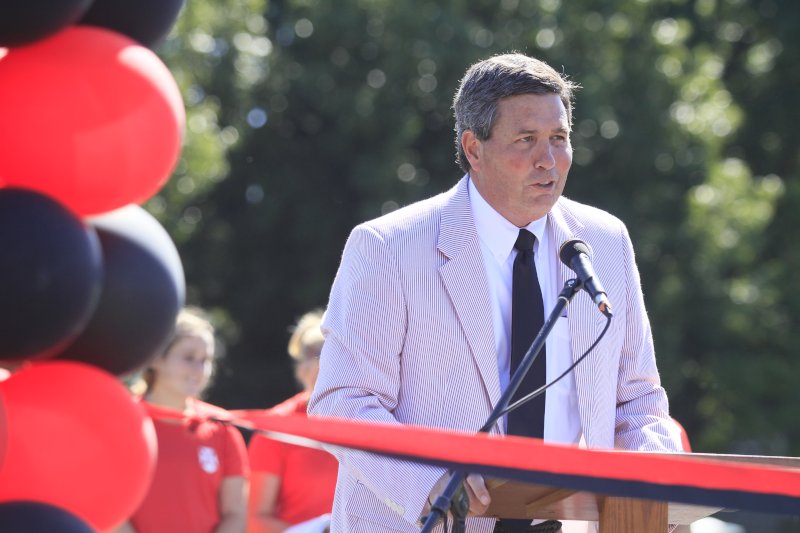 "We are so grateful for these generous contributions that will support our outstanding college golf program and give our talented students-athletes a competitive edge. They are also a lovely tribute to the enduring legacy that Mike and Nancy Clary leave at Rhodes," said Rhodes College President Jennifer Collins.