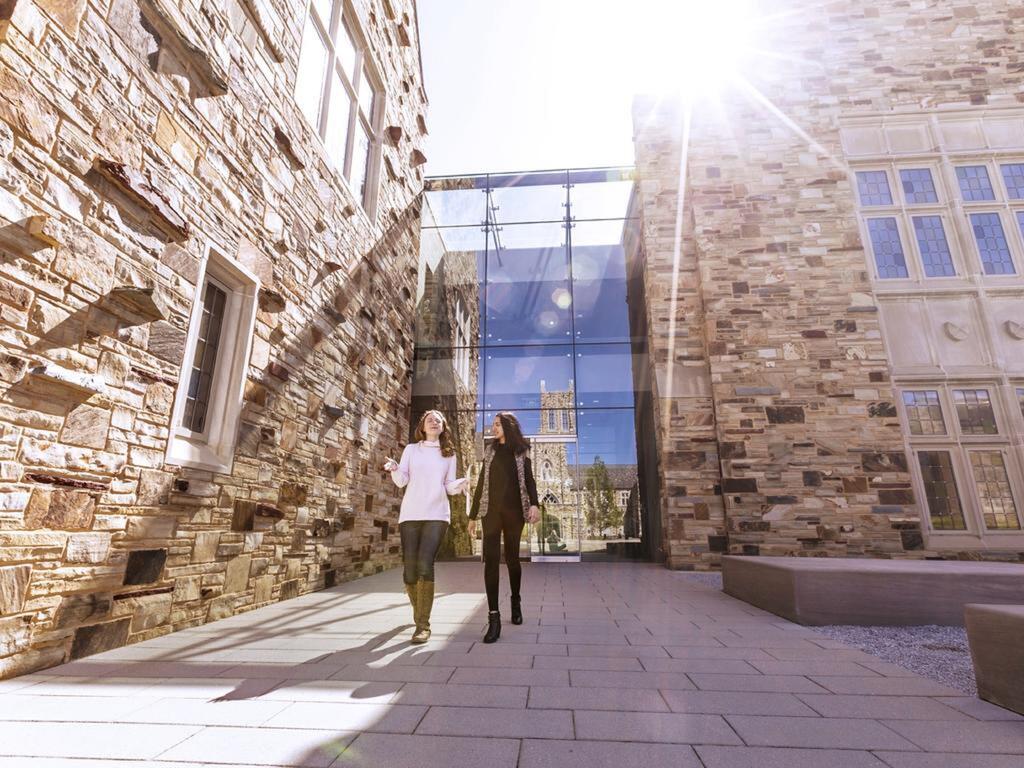 February 03, 2023
Endowment to Support Faculty-led Biology Research Projects
Rhodes College has established a $1 million endowment thanks to the generosity of Patricia and Charles Robertson, Jr. This is the second gift of a million dollars or more announced by Rhodes in the last month. The Charles and Patricia Robertson Biology Faculty Research Fund will provide $50,000 annually to the Department of Biology to fund new and ongoing faculty-led research projects.
Faculty engaging students in their academic research lies at the heart of a Rhodes education. This endowment fund will further support faculty members' interactions with students through the development of research projects that can be used as the basis to attract external funding opportunities or used to directly pay and support student researchers. Funds also may be used to pay for equipment, software, travel, or other resources.
"We are so grateful to the Robertsons for their continued support. This gift allows us to build on our successful model of transforming students into practicing biologists who are able to publish their research and contribute to the biological sciences. We are very excited to have these critical resources and look forward to supporting the amazing work our students do with our faculty" says Dr. Mary Miller, professor and chair of biology.
A Rhodes trustee and 1965 alumnus of Rhodes, Charles Robertson, Jr. is no stranger to giving back to his alma mater. He and his wife, Patricia, are both members of the Benefactor's Circle and Rhodes Society and over the years have funded various fellowships, projects, and facilities in the sciences. Dedicated in 2017, Robertson Hall on campus is named for Robertson's parents, Lola and Charles Robertson, both Rhodes alumni, in honor of their dedication to the sciences.
"The Charles and Patricia Robertson Biology Faculty Research Fund honors the dedicated work of our diverse faculty with students and with partners in Memphis and beyond," says Jenna Goodloe Wade, vice president for development. "It will enhance the education of generations of students to come. It is the Robertsons' hope that other alumni and friends of the college will follow their example and establish similar funds in other majors."