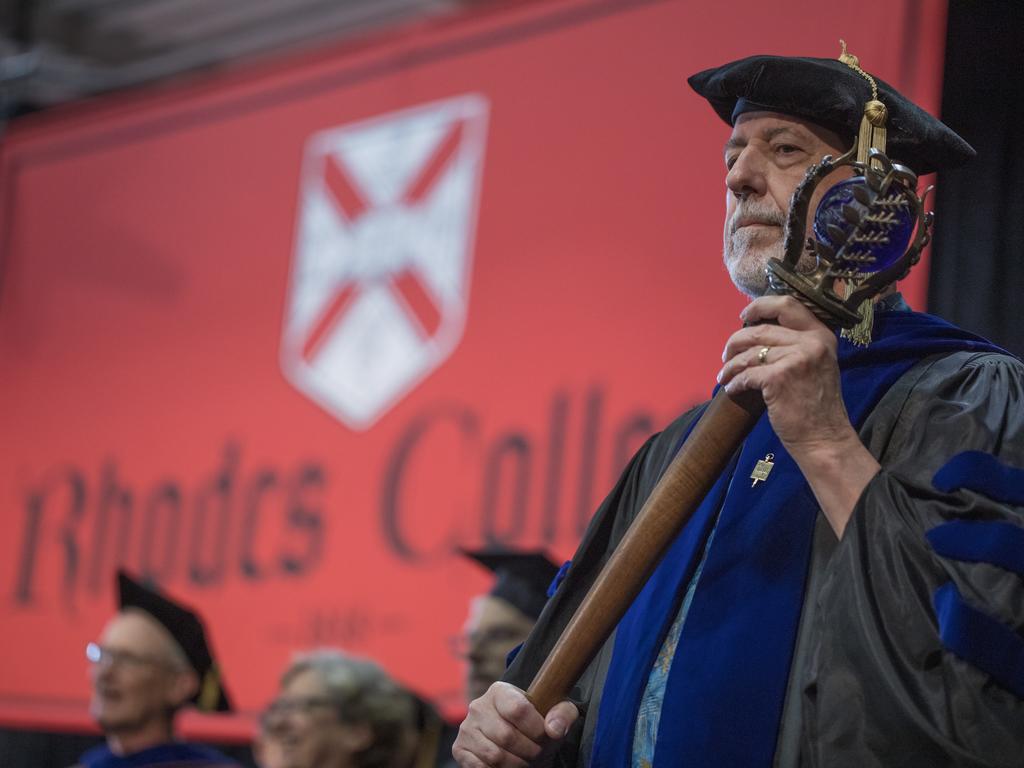 August 22, 2020
Rhodes College opens its one hundred and seventy-second session with a virtual convocation Saturday, August 22, at 10:00 a.m. CDT, welcoming the Class of 2024. The event will stream live at www.rhodes.edu.
Of the 455 incoming students attending Rhodes College for fall 2020, 445 are first-year students who make up the Class of 2024. The Class of 2024 represents 45 states, including D.C., and 28 countries, including the United States. Multicultural and international students make up 34 percent of the Class of 2024. 13 percent are first-generation college students.
Members of the Class of 2024 have standout academic credentials, with 52 percent ranking in the top 10 percent of their high school class and 90 percent earning a grade point average equal to or above 3.5. 16 incoming students were valedictorians or salutatorians.
"The extraordinary circumstances of the past several months did not impede our ability to invite an academically excellent and multi-talented group of new students," says J. Carey Thompson, vice president for enrollment and communications and dean of admission. "I am confident they will be a great asset to their classrooms and this community."
President Marjorie Hass will offer remarks and Dr. Geoff Maddox, associate professor of psychology and 2020 recipient of the Clarence Day Award for Outstanding Teaching, will deliver the convocation address titled "Knowing What You Don't Know: Moving Beyond the Boundaries of Your Own Knowledge."
Dr. Katherine Bassard, newly appointed provost and vice president for academic affairs, will present the Jameson M. Jones Award for Outstanding Faculty Service. The award honors a current faculty member who has rendered exemplary service and provided leadership to the Rhodes community. The award is presented in memory of Dr. Jameson M. Jones '36, who served as professor of moral philosophy and dean of the college from 1955 to 1971.
Rhodes College was recently named a best college in Princeton Review's Best 386 Colleges, ranking 11th for "students most engaged in community service." Classes begin remotely Wednesday, August 26.
"Rhodes is delighted to welcome the talented Class of 2024," says President Marjorie Hass. "None of us wanted to begin the semester remotely, but our new students have risen to the challenge. They are already building bonds with their professors and with each other. We are very proud of them."