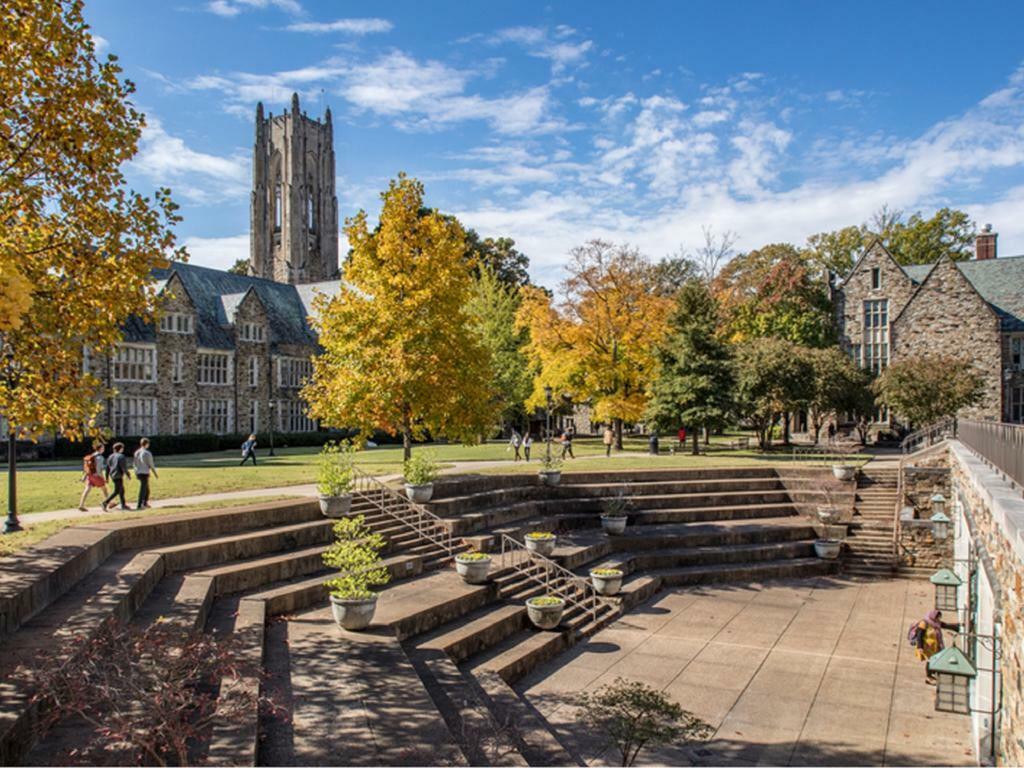 August 16, 2023
Rhodes College is featured in the 2024 edition of the college guide The Best 389 Colleges, published by The Princeton Review. Rhodes ranked in the top 25 in three categories—campus beauty, Greek life, and students studying the most.
The Princeton Review, which is a leading tutoring, test prep, and college admissions services company, selected colleges based on data it collects from surveys from college administrators and from students who report on their experiences at their institutions.
"We salute Rhodes College for its outstanding academics, and its many other impressive offerings. We're delighted to recommend it as an ideal choice for students searching for their 'best-fit' college," said Rob Franek, editor-in-chief and lead author of The Best 389 Colleges.  
Rhodes also is among the "Best Value Colleges" for 2023 included in The Princeton Review's guide. This list is based on a combination of institutional and student survey data, including academic rigor, affordability, and career outcomes for graduates, among others.
Comments about Rhodes in The Best 389 Colleges include:
Undergrads at Rhodes tend to be serious about their academics and students certainly "study very hard throughout the week." Nevertheless, there's plenty to enjoy and experience beyond classwork.
The "great community feel" at Rhodes comes down to the unifying desire to learn. "Students WANT to come to class and complete assignments, because they truly care about the work they are doing."
To say that the program is "academically very strong" or "unparalleled, especially in the sciences" might actually be somewhat of an understatement, considering feedback from some students who began working before even matriculating.