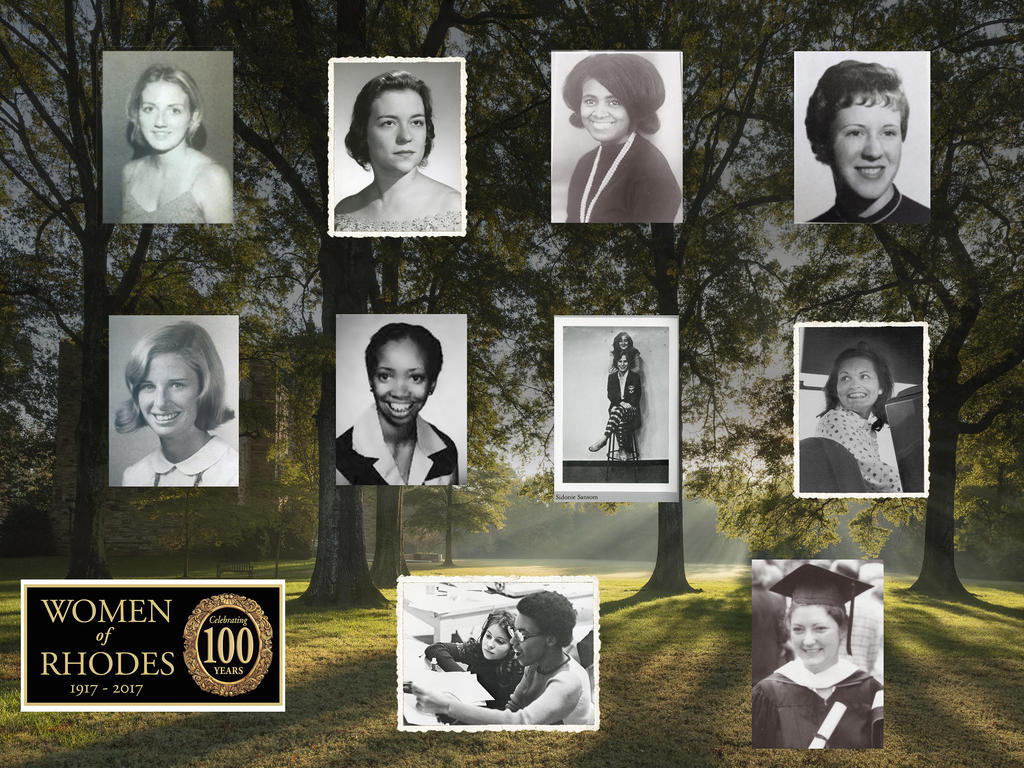 December 14, 2017
By Gaye Swan
When Dr. Marjorie Hass became the 20th president of Rhodes College, she also became the first woman to hold the post. What better time to reflect on other women who have achieved a significant first, either here at Rhodes or in the world at large? 
Rhodes can boast the first female three-star general in the U.S. Army, the first woman chief lending officer of a major Tennessee bank, and Memphis' first professional mediator. Our alumnae have won awards for poetry and journalism and commanded helicopter crews in the Antarctic. They are judges, teachers, lawyers, pilots, and priests, and have shattered racial, gender, and age barriers. Here are just a few examples of the firsts achieved by the extraordinary women who have called Rhodes home.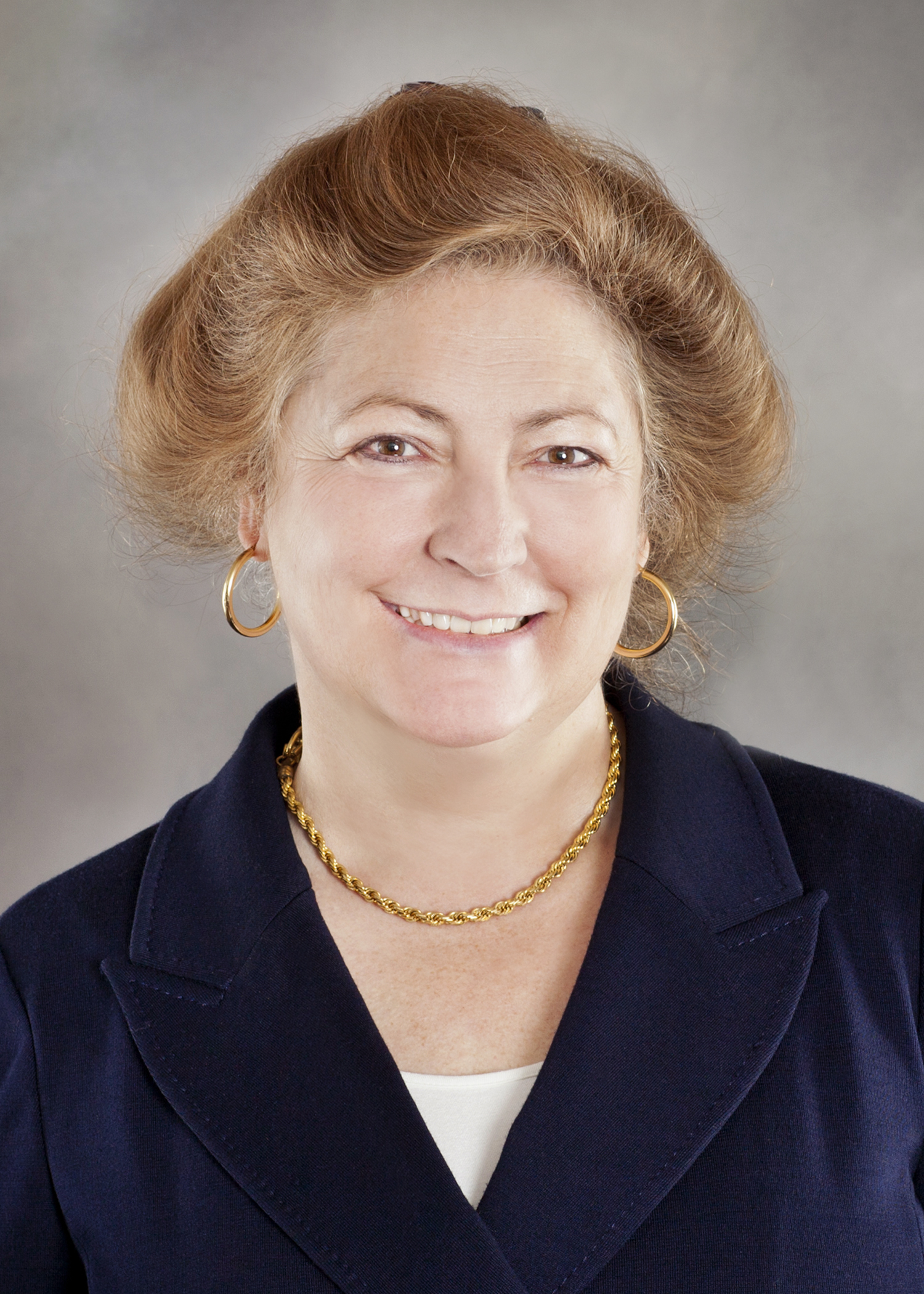 Catherine Caldwell Eagles '79
First Woman Resident Superior Court Judge, 18th Judicial District, North Carolina; First Woman Senior Resident Superior Court Judge, 18th Judicial District, North Carolina; First Woman U.S. District Judge, Middle District of North Carolina (current)

Catherine Caldwell Eagles recalls Southwestern as the perfect college for her, one that both nurtured and challenged students. "One of my proudest accomplishments is the 'A' I earned in my third class with Professor Hatfield in the Department of History. He encouraged me but held me to a high standard, as did other faculty," she says.

Eagles decided that a law degree would give her options and a credential that would open doors to truly substantive work. She says she got interested in courtroom work while earning a JD at George Washington University.

She clerked for the United States Court of Appeals for the Eighth Circuit before joining a private practice in Greensboro, NC. She was appointed to the Superior Court bench in 1993 and successfully ran for election and re-election in subsequent years. Eagles became Senior Resident Superior Court Judge in 2005. In 2010 she began serving as a United States District Judge.
"I don't really think of myself as a pioneer," Eagles says. "My law school class was about one-third women, and I joined a law firm that already had several women, including some partners. North Carolina's first woman Superior Court Judge was appointed in 1949, and she served as the first woman Chief Justice of a State Supreme Court, well before I started law school. I am very grateful for the real pioneers in the legal field—those women who went to law school before the 1970s."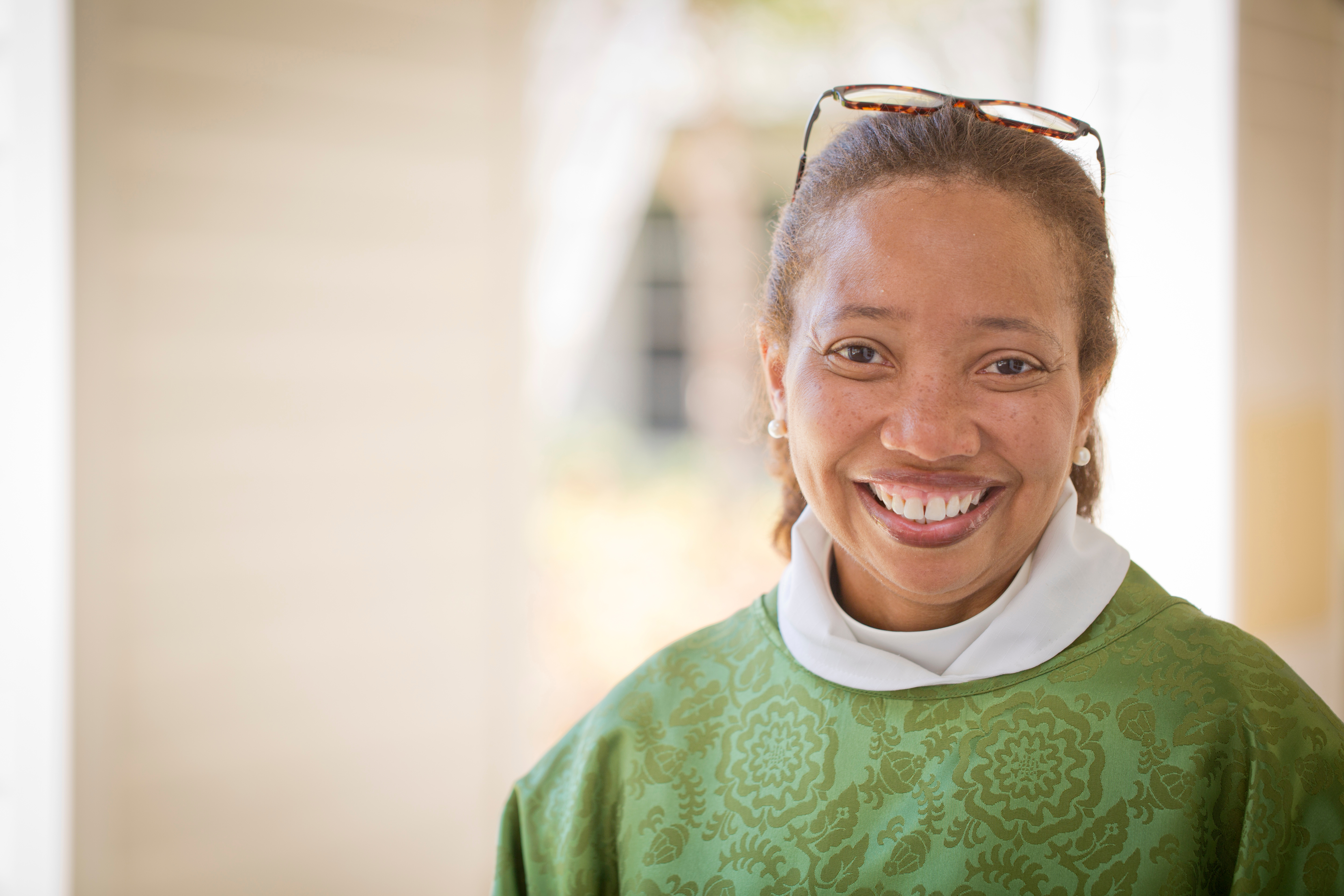 Dorothy Sanders Wells '82
First African American Inducted into Phi Beta Kappa at Rhodes College; First African American Woman Called to Lead a Church in the Episcopal Diocese of West Tennessee; Former Attorney, Current Rector of St. George's Episcopal Church

The Rev. Dorothy Sanders Wells was surprised to learn that she was the first African American inducted into Phi Beta Kappa at Rhodes. "I cannot honestly say that I overcame any barriers in particular," she says, crediting empowering professors and good friends for encouraging her to become her best self.

"I truly can't put into words my experience at Rhodes; it was amazing, remarkable, unbelievable. Those years fueled my passion for learning. I'm still learning now—I'm on the home stretch of completing my third graduate degree, a Doctor of Ministry degree—and I hope that I'll still be learning as long as I'm breathing," Wells says.

After her graduation from Rhodes, Wells earned a JD from the University of Memphis and practiced law for nearly 18 years. Most of those years she spent as Staff Director of Tax and Employee Benefits Law at FedEx Corporation, and a nationally recognized lecturer and author on employee benefits. She was ordained as a priest after completing a Master of Divinity degree from Memphis Theological Seminary.

In spite of her list of achievements, Wells does not consider herself to be a pioneer in breaking racial and gender barriers. Her focus is on trying to be a good leader, equipping God's people for ministry, and sharing the message of God's love for all, wherever she goes.

"There aren't enough hours in the day to focus on anything else," she says. "I hope I am dispelling lingering notions of racial and gender inferiority, and setting a good example for those who follow. But I also have to admit I am hoping—somewhere in our future—that the path won't be as stony for people of color, 
especially women."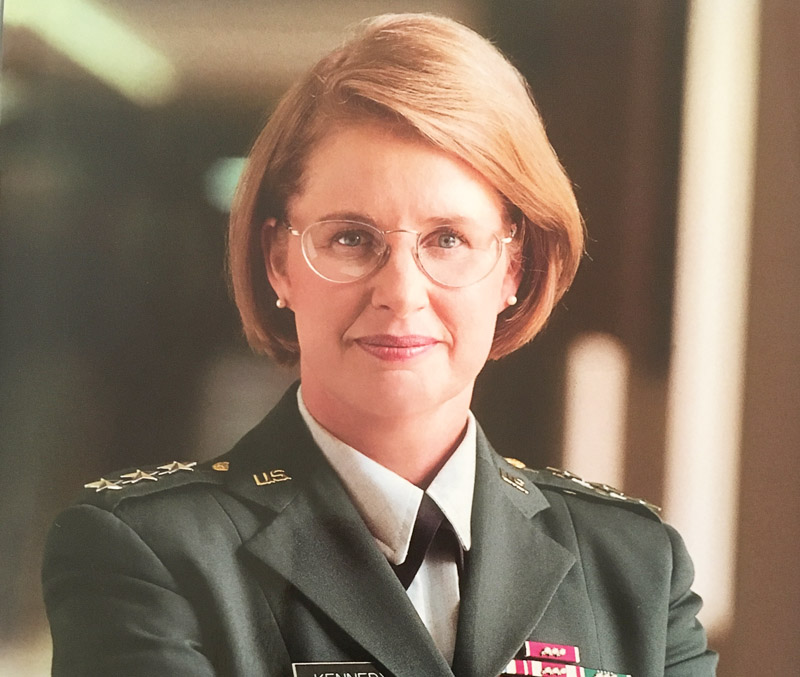 Claudia Kennedy '69 
First Woman to Achieve Rank of Three Star General in the United States Army; Retired

A philosophy major at Rhodes, Claudia Kennedy was commissioned as a second lieutenant in the U.S. Army after graduation. Her decision to enlist was not without complexity, she says. Her father served in World War II, the Korean War, and served more than two tours in Vietnam, and Kennedy supported his service. At the same time, debates about Vietnam on the Southwestern campus and the Civil Rights movement struck very close to home. 

"The Memphis sanitation workers' strike was the background of months of activism by Southwestern students and others," she says. "It was a time of rising expectations about social justice and widespread anxiety about the enormous cultural changes taking place, not just in our country but also globally, notably China and the Red Army."

Kennedy held a variety of command and staff positions throughout her 32-year military career. In 1997 she made history by becoming the first woman in the United States Army to hold the rank of three star general.

"In college and during my career, I believed in the power of strategic efforts to improve national and global security," she says. "But in the following 17 years, it became more and more clear to me that while focusing on local security is not considered the traditional approach to improve our security, it may be more significant to focus on the 'small,' the detail. So I spend my greatest effort locally and I believe my small tasks matter."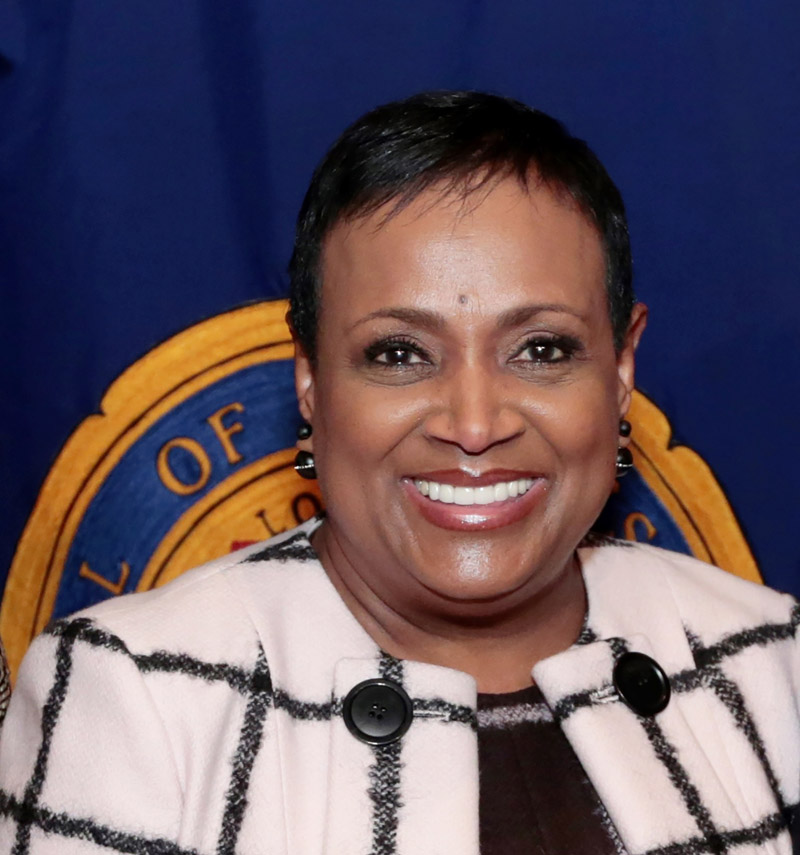 Vicki Gilmore Palmer '75 
First African American & First Female Corporate Lending Officer, First TN Bank; First African American & First Female Finance Manager, FedEx; First African American & Female Manager of Worldwide Pension Investments, The Coca-Cola Company; First African American & Female Treasurer, VP, SVP & EVP, Coca-Cola Enterprises 

Vicki Gilmore Palmer calls Rhodes her "gateway to the world." The genuine relationships at college gave her the tools and foundation she would use in crafting an extraordinary career. She attributes her interest in finance to one of her professors.

"Dr. Ralph Hon recruited me in high school. We made the most unlikely connection that day, which developed into a bond that lasted until he passed away 30 years later. He helped with my application, my financial aid, and convinced me to try economics and business because that's what he taught. I was the first African American student to become one of 'Dr. Hon's kids,'" says Palmer.

"When I left Rhodes, I was exceptionally well prepared to begin the process of making my mark on the world. I am a lifelong beneficiary of the Rhodes experience."
After graduation, Palmer began her career at First Tennessee Bank. In 1978, she joined FedEx. While working full time, she earned an MBA in finance from Memphis State University. Her Coca-Cola career began in 1983 and spanned more than 25 years. 

Learning to navigate a completely white male world was perhaps the most daunting aspect of her early career, especially as a first-generation college graduate. In her entire career, she never had a mentor who looked like her in race or gender. 

"But when I look back on it, I am filled with gratitude and pride. It was a privilege to have the opportunity to help pave the way for other women and people of color. When we are fortunate enough to be in positions of authority, we have a tremendous obligation to reach out and pull others along with us."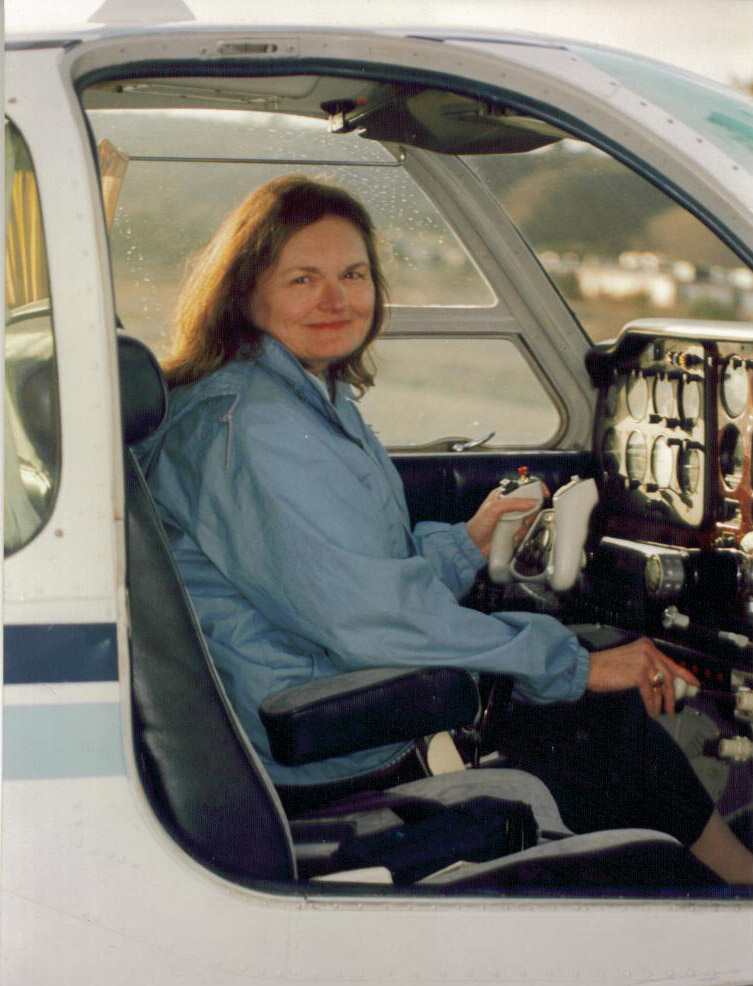 Mary Frances Files Silitch '57 
First Woman Editor-in-Chief of Major Aviation
   Magazine Private Pilot;
First Woman to Win the National Business Aviation Association's Top Journalism Award;
Retired Journalist and Pilot

An avid reader, Mary Frances Files Silitch didn't really have a chance to write until she got to Rhodes: "I was in Dr. John Quincy Wolf's freshman English class and had to write a paper that was 'vivid.' When he announced the results, he said, 'Only one person did what I asked.' He paused, then said, 'Miss Files.' My fate was sealed."

Her interest in flying came earlier—at age four, she flew in a crop duster over the family farm. Lessons, however, were expensive, until she learned that Flying magazine would pay for its journalists to learn to fly. Silitch wrote to tell the editor that he needed her! She later applied for the position of managing editor. The publisher told her no, because she was "a girl."

"When I was at Southwestern, Joanna Kindig McKnight was editor of the Sou'wester and I was managing editor. No one said we couldn't do it because we were girls. No one at the college placed limits on what we could do," she says.

After her stint at Flying, she became executive editor of Air Progress magazine, and in 1987, she was named editor-in-chief of Private Pilot.
"I hope that I have helped pave the way for other women in aviation, in magazines, in general. I never really thought about being a pioneer. I just wanted the opportunity to do what all the men were doing, and instead of staying at a desk editing others' copy, to produce my own."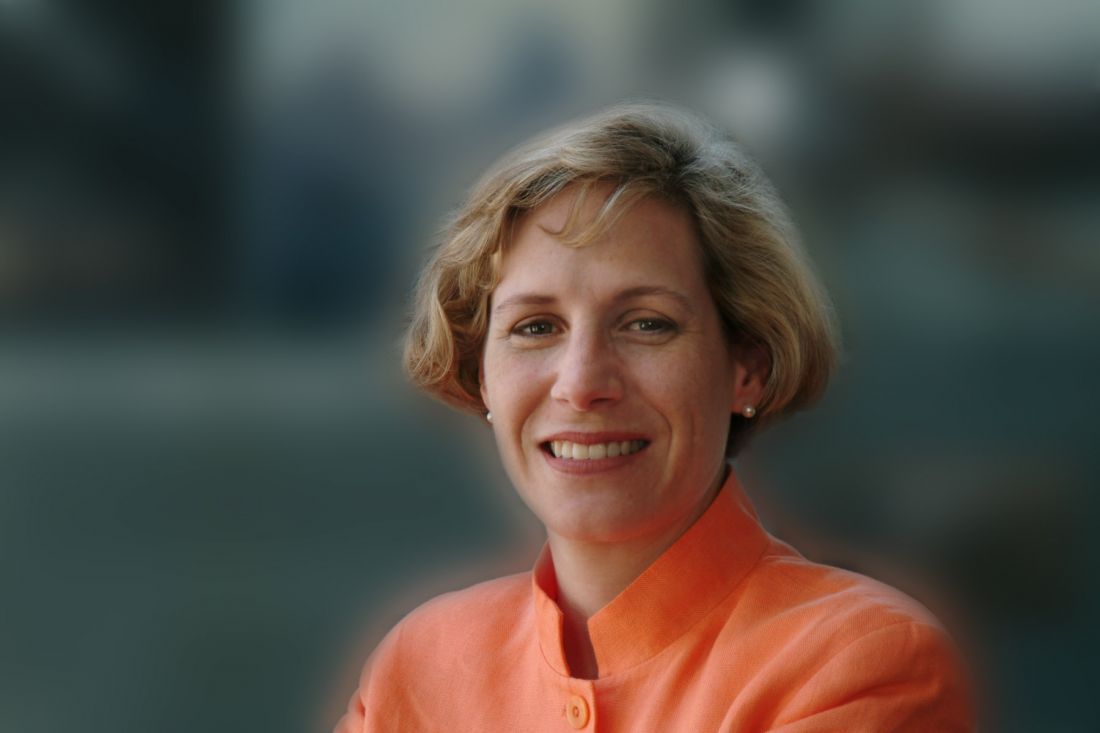 Sidonie Sansom '82 
First Female Officer in Charge of Coast Guard Aviation Detachment to Antarctica; First Coast Guard Officer to Command All Female Flight Crew in Antarctica; Former Emergency Planner, San Francisco International Airport; Former Director of Homeland Security, Port of San Francisco; Current Chief Security Officer, Transbay Joint Powers Authority
"Rhodes was a great environment for me," says Sidonie Sansom. "The college is small, the staff is caring, and the academics are rigorous. As a history major, I learned to write well. I learned a lot from the Search for Values course, a unique and valuable part of the Rhodes experience. Last but not least, the Rhodes honor system is very important to me, and I use it as the yardstick to measure my behaviors and thoughts."
After college, Sansom moved to Alaska to earn money for graduate school and ended up on Kodiak Island, home to the largest Coast Guard Air Station. Interested in flying from a young age, she was excited to learn about Coast Guard aviation and missions, and that there was (and is) no combat exclusion for women. She served in the Coast Guard for 20 years.
As for her achievement as the first female in charge of a mission to Antarctica, she says she was just in the right place at the right time: "I actually had no idea I was breaking new ground. Antarctica is the largest lab in the world, and my crew and I were there to support Coast Guard and National Science Foundation science missions."
Like the other women honored in these pages, Sansom does not consider herself a pioneer. She only hopes her story inspires other women to consider a career in flying, a career in a non-traditional field, or to take a leap of faith to try something new or difficult.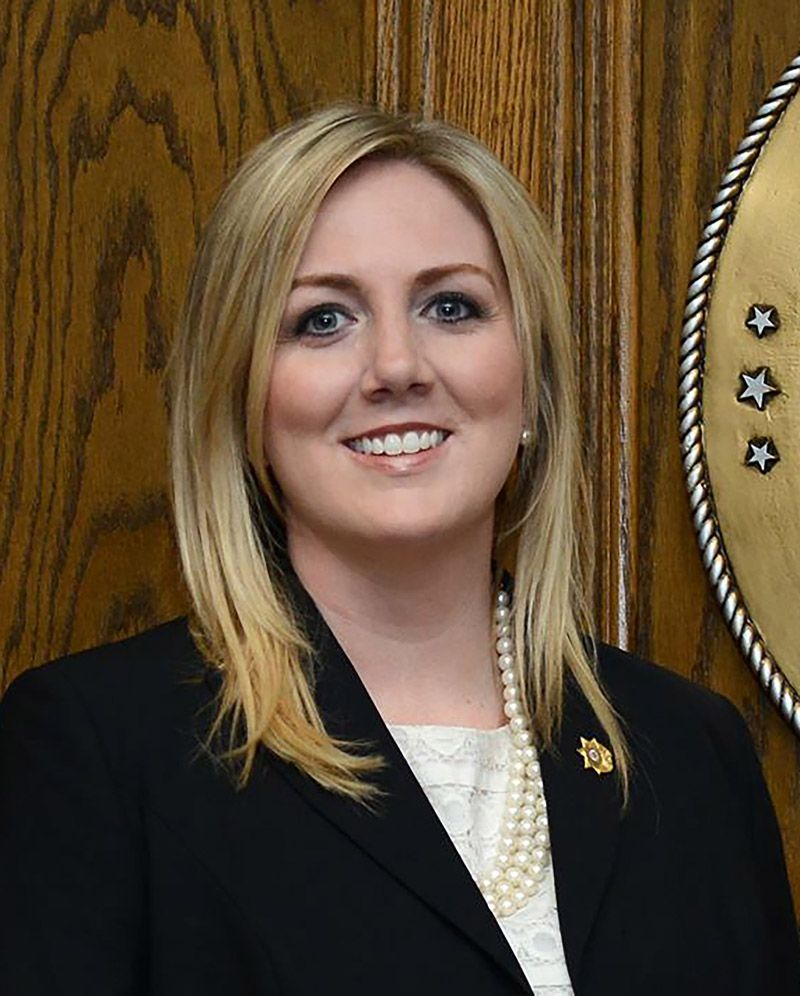 Pamela L. Casey '03 
First Female Elected in Blount County, Alabama; 
Youngest Female Elected in the State of Alabama;
Current District Attorney of Blount County, Alabama
"My time at Rhodes was one of the best of my life," says Pamela Casey. "Academically, I was prepared for law school. I knew my professors personally and they knew me. Additionally, Rhodes expected a lot from me as a student, which is consistent with what my constituents expect from me as their district attorney. Socially, I enjoyed the smaller setting."
Casey graduated cum laude from the Seattle University School of Law and began her legal career in Washington. She returned home to Blount County to practice law in 2006. In 2010 Casey made history when she became Alabama's youngest female elected to serve as district attorney.  
"When I first announced my candidacy, at the age of 28, everyone said the people of Blount County won't elect a woman," Casey says. "Then they saw my qualifications and how hard I was working and I heard, 'they might elect a woman, but not one your age.' The harder I worked, the more reasons I heard why I would not win."
She fought stereotyping and the "Good Ol' Boy" system, defeating the male incumbent and two other men to win. After the election she heard from many men that she was the first woman they had ever voted for.
Casey calls it an honor to be considered a pioneer in gender equality and achieving your dreams at a young age. "When I speak to groups of young people, I always tell them three things: dream big, work hard, and never give up!"
Diane McCullough Clark '62 
First Female Faculty Marshal at Rhodes College;
Former Music Professor, Rhodes College;
Current Vocal Instructor and Adjunct Faculty, Northwestern Michigan College
A singer from a very young age, Diane Clark came to Rhodes as a voice performance major but turned in a slightly different direction to graduate with a degree in Church Music and Christian Education. 
"Rhodes gave me a true liberal arts education, which equipped me to live a fuller life and, of course, to become a wiser, more compassionate teacher and human being," she says. "My two graduate degrees allowed me to specialize fully in music courses, but I would not trade anything for the broader scope covered in my undergraduate degree program."
Clark began her career as a college music professor at Texas Tech University, before returning to her alma mater. The job at Rhodes, she says, suited her to a T! It was the perfect balance of teaching and performing, and she remained for 32 years.
She was appointed marshal when the faculty grew too large to be directed by the three marshals appointed at the time. Since the faculty then consisted of at least 25 percent women, the time was right for a woman to join the ranks.
"I felt that this was an important symbol in the life of the college, because it showed in a visible, public way that women were valued as an important part of the academic community," Clark says. "I consider my appointment as a faculty marshal to be one of my greatest honors at Rhodes."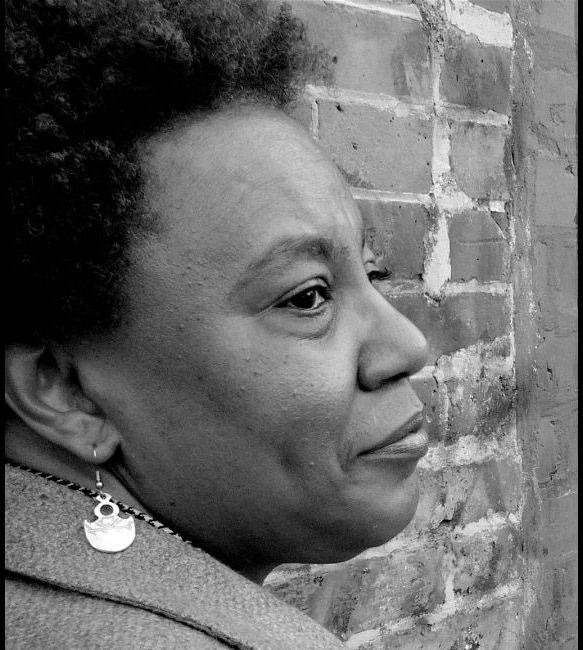 Patricia Spears Jones '73
First African American to live on campus in a residence hall;
Nationally Recognized, Award-Winning Poet
Originally from Forrest City, AR, Patricia Spears Jones says, "I chose Rhodes because I wanted to go to an educationally challenging school that was close enough to home, but also worlds away. Black students were seen as a plus, as part of what was truly the start of serious, sustained change in the South and I wanted to be part of that." 
Jones, a poet, playwright, lecturer, and cultural commentator, has lived in New York City since the 1970s, where she is involved in the literary and theater scenes. In 2017 she was awarded the $50,000 Jackson Poetry Prize, which is among the most prestigious and substantial awards given to an American poet, and is designed to provide poets time and encouragement to write.
Jones' most recent collection of poems, A Lucent Fire: New and Selected Poems (2015), was a finalist for the Poetry Society of America's 2016 William Carlos Williams Prize, as well as for the Paterson Poetry Prize. Earlier works include Painkiller, Femme du Monde, and The Weather That Kills, and her honors include a 2016 Pushcart Prize and a National Endowment for the Arts Literature Fellowship.
Jones says she's not sure she knew she wanted to be a poet. "I simply could not stop writing poems after leaving college. Language just needed to be shaped and I was one of those people who had to shape it . . . Poetry is an artistic calling, much like the ministry. My college years prepared me to read critically, think deeply, and pursue a life of the mind."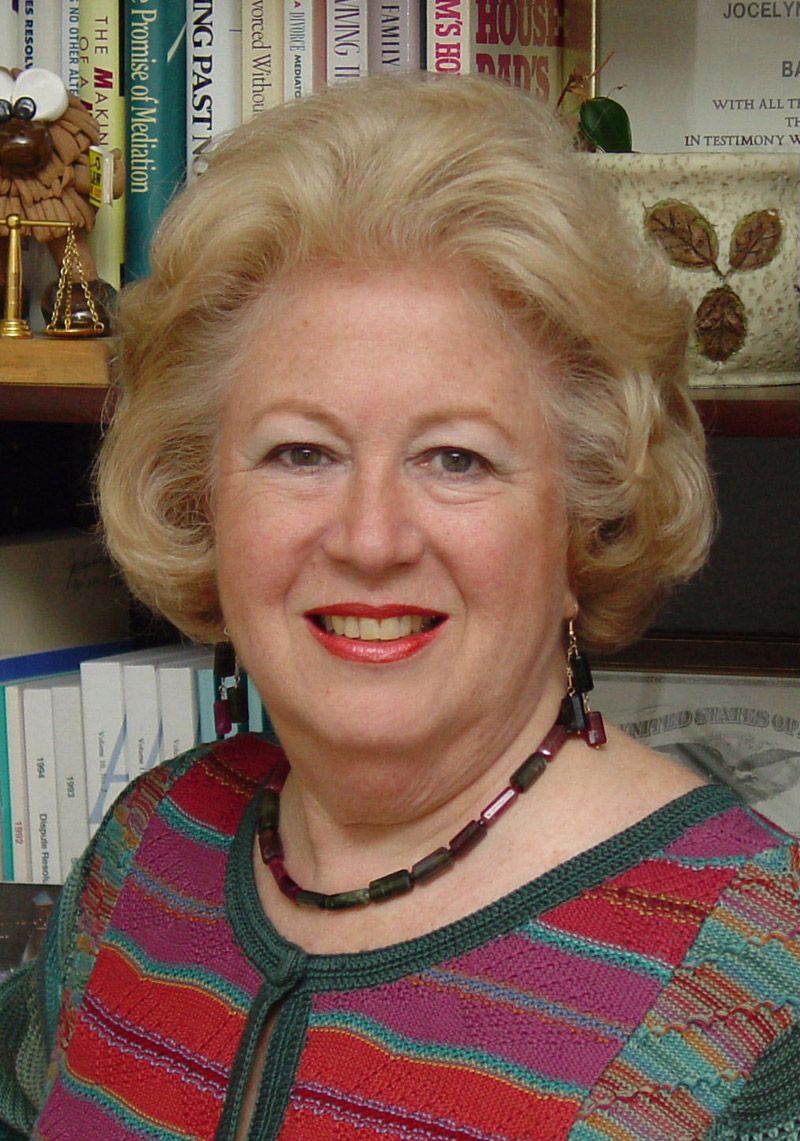 Jocelyn Dan Wurzburg '62
First Professional Mediator in Memphis; 
Former Attorney, Current Mediator for Family and Work Place Disputes
 
"Rhodes was a wonderful experience, not just academics but learning about different cultures," says Jocelyn Dan Wurzburg. "As I was either 50 percent or 100 percent of the Jewish population on campus in any given semester, I learned about true Christianity, not the TV version. Dr. Jack Conrad, my sociology professor, helped me see how we can differ and yet interact positively."
After college, Wurzburg became a civic and political activist, focusing on racial reconciliation after the assassination of Dr. Martin Luther King, Jr. In 1972 she was appointed to the Tennessee Human Rights Commission, where she authored the state's first anti-discrimination law. She graduated from the University of Memphis Cecil C. Humphreys School of Law in 1979.
She started her legal career handling divorces, but soon grew disenchanted, especially with how the proceedings affected children. She recalls thinking that there must be a better way, so she hung out a shingle offering uncontested divorce help. Two years later, Wurzburg heard about divorce mediation training, and jumped on it to become Memphis' first professional mediator in 1984.
"My friends have started calling me 'the grandmother of mediation.' Thank you, but I preferred to be called the 'Queen.' I found a niche I was good at, and it helps people transform from warring disputants to problem solvers. I'm happy that mediation is now accepted as a first step," she says.