Holding true to our traditions, while building on them to move forward, pretty well sums up this issue of Rhodes magazine—and life at Rhodes in general, for that matter.
First, a new era for the college was ushered in with the inauguration of President Marjorie Hass. In her inaugural address, President Hass spoke eloquently of the challenges confronting liberal arts colleges in the face of rapid technological and demographic change, and affirmed the college will continue to work tirelessly to build need-based financial aid, to ensure that a Rhodes education is affordable for all students.
This spirit directly echoes a tradition stretching back to Dr. Charles Diehl, who served as president of the college from 1917 to 1949. The apocryphal story of Dr. Diehl's "oil can," the emergency cash reserve he is said to have kept in a can on his desk, is true in basis. Diehl's oil can paid the utilities one month when other resources were exhausted, and paid for one freshman student's only winter coat. Diehl himself was instrumental in welcoming to the college the son of a recent immigrant, one Abe Fortas, profiled so vividly later in these pages.
This year also marked the 50th anniversary of the assassination of Dr. Martin Luther King Jr., a pivotal event for the country, but especially for Memphis and, by extension, Rhodes. And though we looked back in remembrance and in appreciation for the progress made in the last half century, we continue to look ahead to the work that remains to be done.
Another tradition we value is our close relationship with our hometown of Memphis, which offers our students so many opportunities—and we're excited that we will be forging new relationships with the city and its many corporations, nonprofits, and cultural institutions through an enhanced Lynne and Henry Turley Memphis Center. Building on the past, but looking forward—that's life at Rhodes!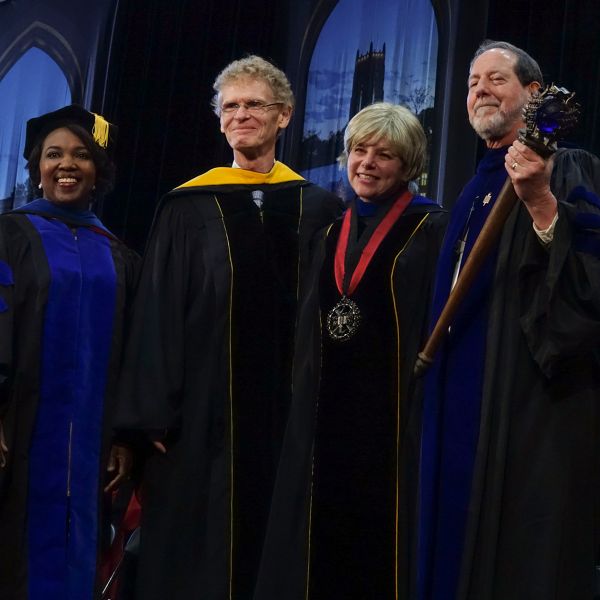 When Student Government President Thomas Mitchell '18 spoke to welcome the 20th president of Rhodes College on behalf of the student body, he could have said, in all sincerity, "Welcome to Rhodes." Instead, he gave a heartfelt "Welcome home."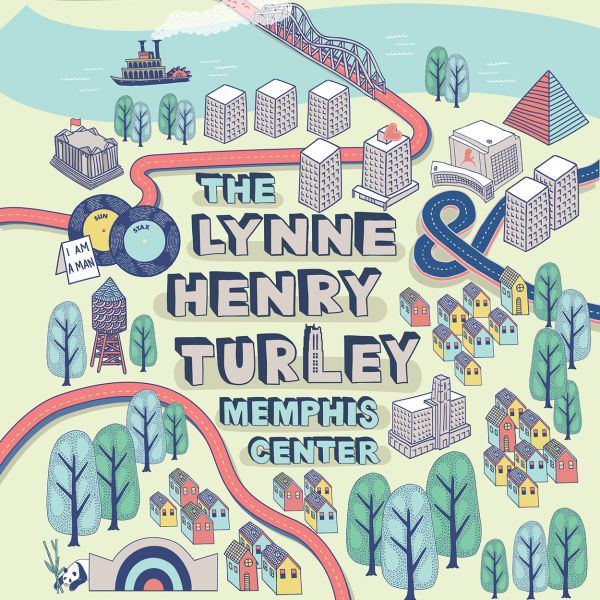 Programs such as the Rhodes Learning Corridor, the Rhodes Institute for Regional Studies, and the Mike Curb Institute for Music are an intrinsic part of the Rhodes experience—and in 2012, these and other programs with a Memphis and Mid-South focus were gathered under one academic umbrella: the Memphis Center. Now, thanks to a transformative gift to the college, the Memphis Center will expand its areas of focus to urban education, the arts and social change, neighborhood and community development, and youth empowerment and justice in our community.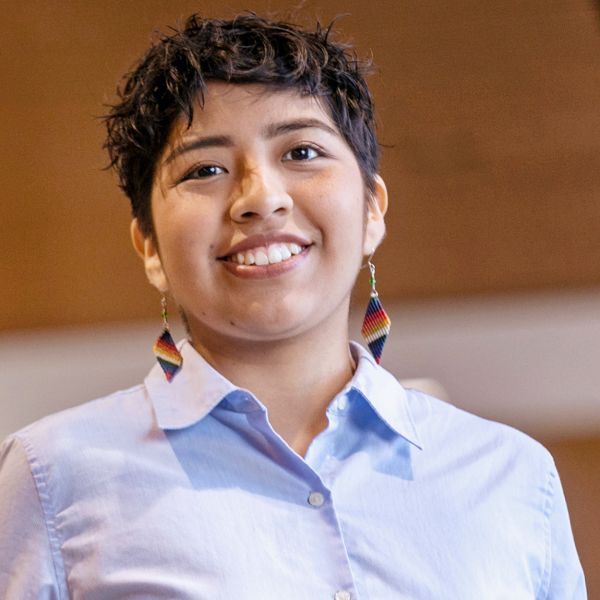 The goal for expanded research opportunities at the Lynne and Henry Turley Memphis Center is for students to build cohorts of thinkers with community partners and faculty.
Memphis Center Fellow Aylen Mercado '19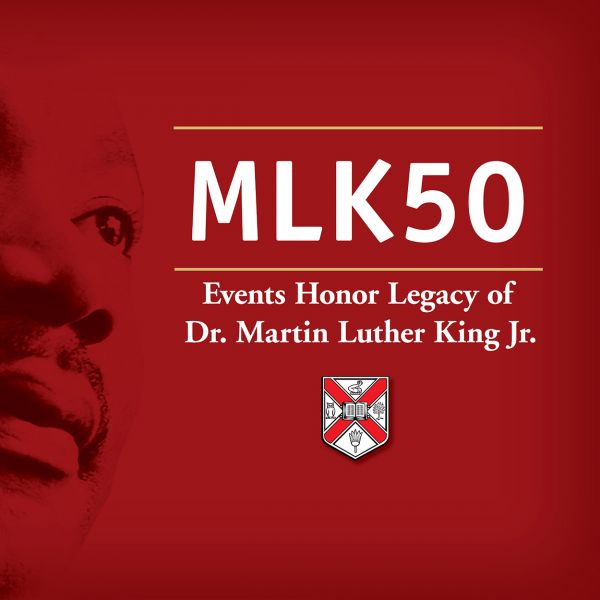 As part of the larger MLK50 commemorations happening throughout Memphis, Rhodes planned several events to mark the life and legacy of Dr. King.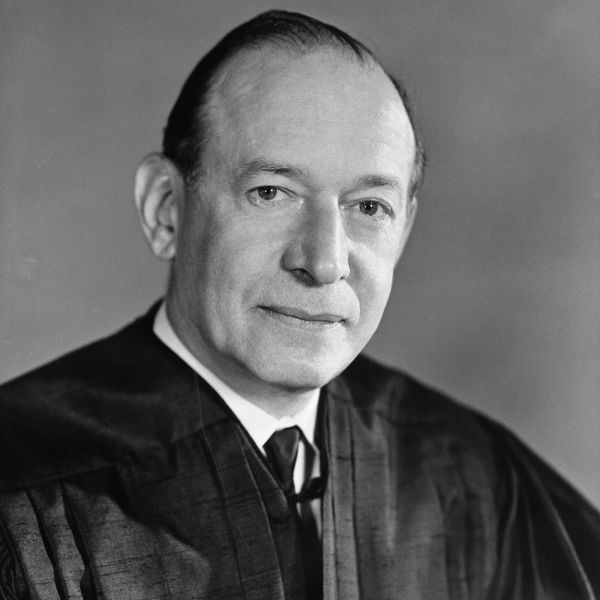 In August 1926, sixteen-year-old Abe Fortas stepped onto the campus at Southwestern, now Rhodes, as a first-year college student.  A little less than four decades later, on October 4, 1965, the Memphis-native turned Washington power-broker took a seat on the highest court in the land.
 
Under the Oaks
The Under the Oaks section of Rhodes magazine highlights campus news and puts the spotlight on faculty, students, and programs at Rhodes.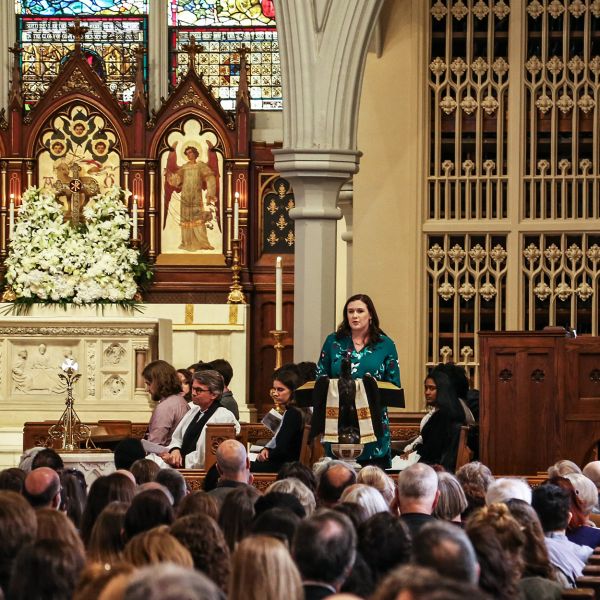 On April 4, a collaborative project between Calvary Episcopal Church, Rhodes College, and the National Park Service resulted in a new historical marker being unveiled at the site of the antebellum slave mart operated by Nathan Bedford Forrest in Downtown Memphis.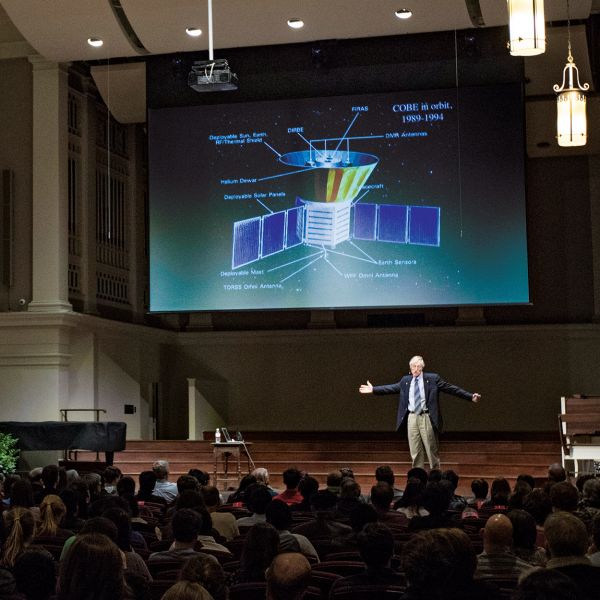 The 2018 Peyton Nalle Rhodes Physics Lecture featured Dr. John Mather, a senior astrophysicist at NASA's Goddard Space Flight Center and senior project scientist for the James Webb Space Telescope.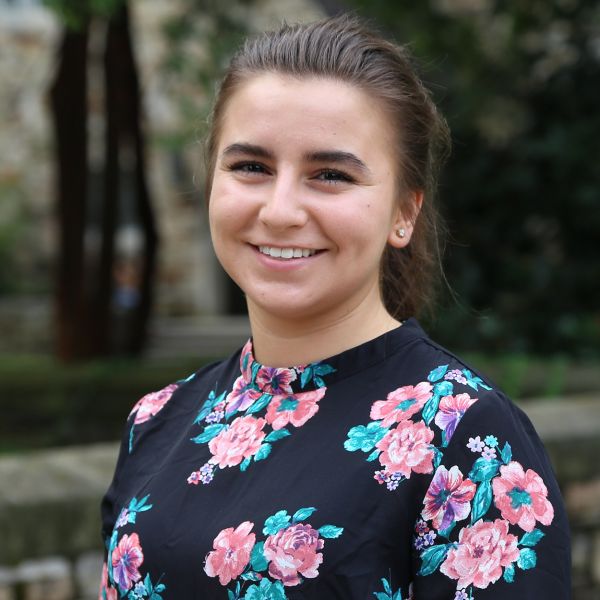 The article proposes a new procedure for evaluating women who experience recurrent pregnancy loss, and was published with Rhodes Biology Professor Dr. Carolyn Jaslow and Dr. William Kutteh of Fertility Associates of Memphis.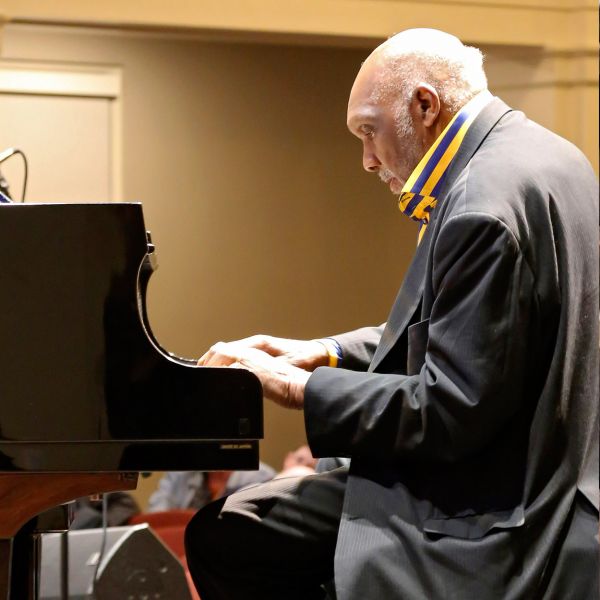 The Mike Curb Institute for Music at Rhodes brought Harold Mabern, a jazz legend and Memphis native, to campus for a rollicking performance with his band in McNeill Concert Hall.