This issue begins with a celebration of the end of another academic year, which also signifies a new beginning for our graduates. We then visit with two recent alums, Frankie Dakin and Stanton Brown, whose friendship started long before Rhodes. Frankie and Stanton have found their own paths to follow, but they're still a team, and big supporters of Rhodes and their home town of Memphis. Last fall they returned to host a TEDx Memphis program for the incoming first-year students, and we include videos of their talks here. We say goodbye to political science professor Dr. Marcus Pohlmann, who is retiring after 32 years at Rhodes. His retirement became the occasion for a reunion of political science majors and mock trial alums—Pohlmann started Rhodes' nationally recognized and highly successful mock trial program in 1987. It also was a busy and highly successful spring for sports, and we welcome Portia Hoeg, who has been named to the newly created position of executive director of athletics.
Don't forget to save the date: Homecoming/Reunion Weekend is October 19-21. See you there!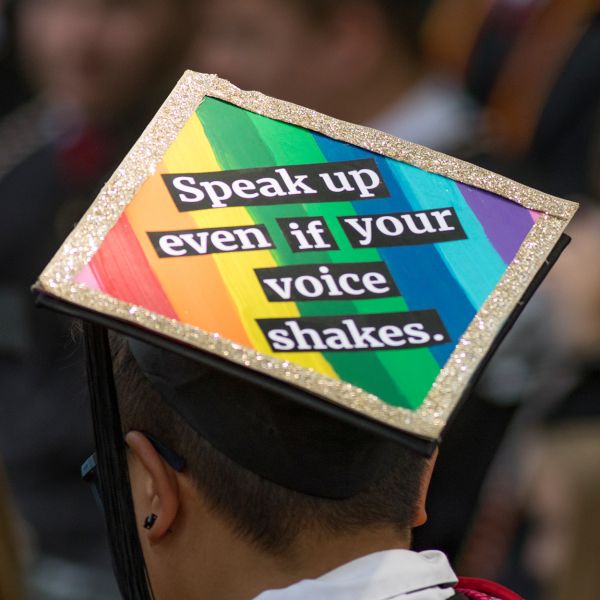 A listing of the awards presented at the 169th Commencement of Rhodes College, along with a photo album commemorating the day.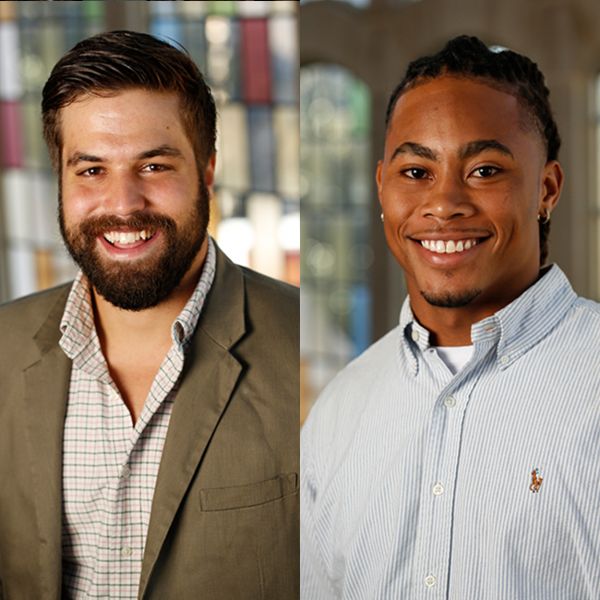 Rhodes is a place where lifelong friendships are formed. But for these two alums, that journey began long before arriving on campus.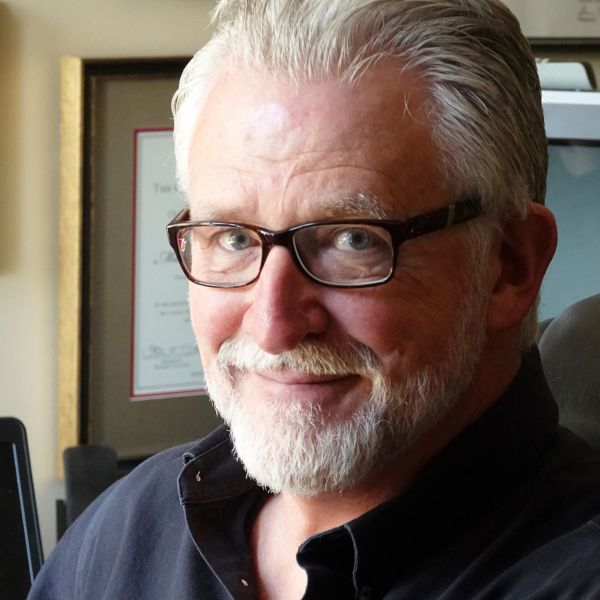 Dr. Marcus Pohlmann talks about life, teaching, Rhodes' storied mock trial program—and basketball.
---
Under the Oaks
The Under the Oaks section of Rhodes magazine highlights campus news and puts the spotlight on faculty, students, and programs at Rhodes.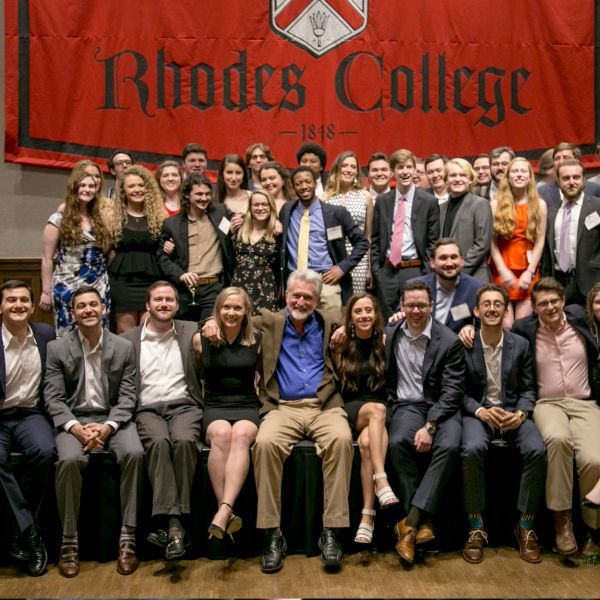 To help celebrate Dr. Marcus Pohlmann's career and the success of the mock trial program, political science majors and mock trial alumni flocked to campus for a special reunion.
Around campus, William Jirik '18 is known for his saying, "Where there's a Will, there's a way," and the business and economics double major has shown that, with enough determination, one can overcome obstacles and achieve what they set out to do.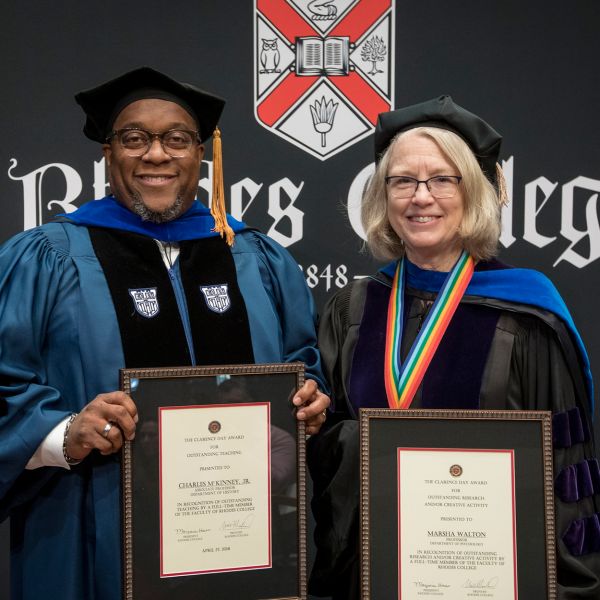 Dr. Charles McKinney and Dr. Marsha Walton were presented with Rhodes' highest faculty honors for teaching and research at the college's annual Awards Convocation.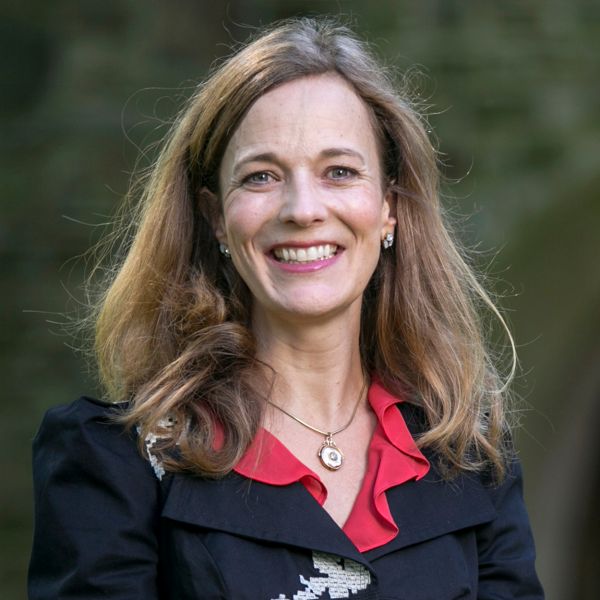 In the virtual reality lab she established at Rhodes, Professor Betsy Sanders conducts research that aims to improve the understanding of the cognitive capabilities of humans in virtual environments.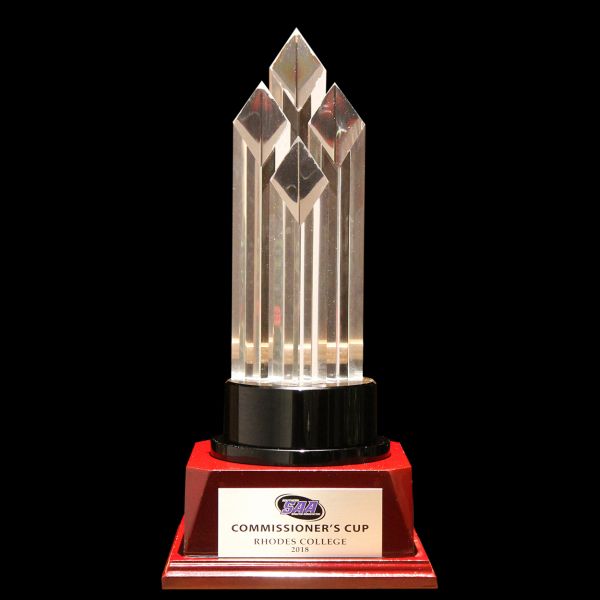 After a successful season full of new records, Rhodes scores another first: Portia Hoeg has been named to the newly created position of executive director of athletics.