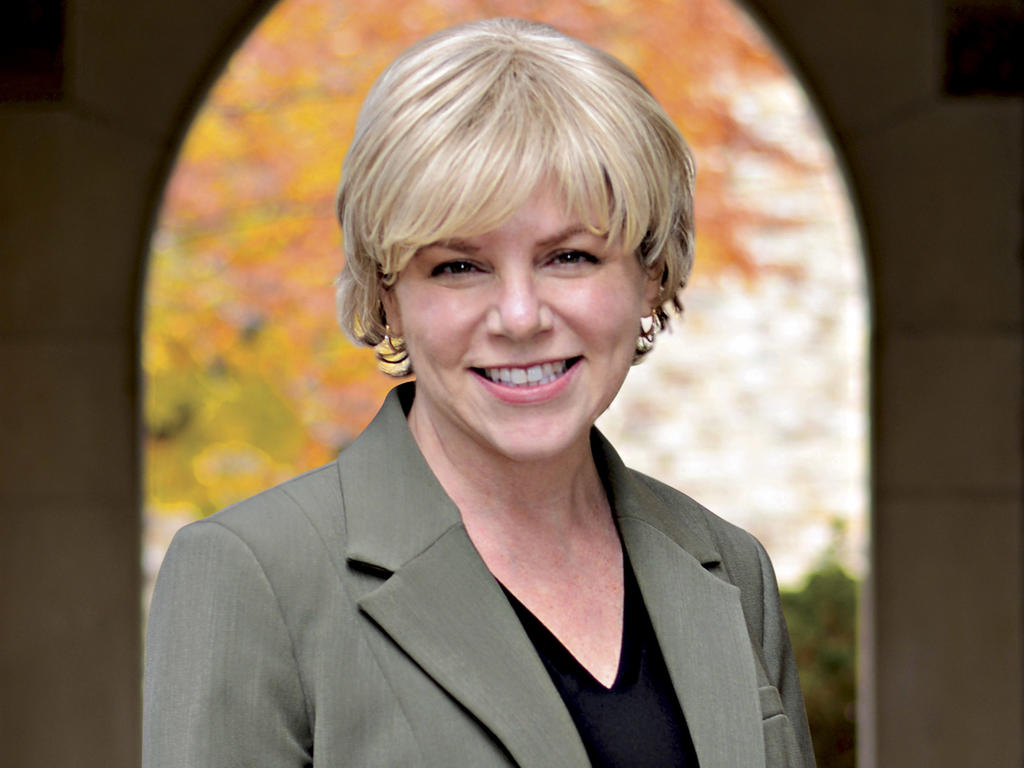 December 15, 2017
President Marjorie Hass Shares First Impressions and Strategies for Continued Success
Dr. Hass, thank you for sitting down with us. You've been very busy this semester, meeting with students, faculty, alumni, and our neighbors in Memphis. 

Yes, my husband, Larry, and I are grateful for the very warm welcome that we've received. Memphis is already beginning to feel like home.  
What have you taken away from your conversations so far? 

There's very strong agreement about what makes Rhodes a special place. Everyone that I've talked to has emphasized the importance of face-to-face relationships, the fact that Rhodes is an immersive teaching and learning environment, that we are truly a caring community, and that there's a deep attention to excellence. 
I was able to learn a lot about the campus, the business model, the curriculum, and the formal structures of Rhodes by reading the materials and looking at it from a distance. But it wasn't until I set foot on the ground and really got to know some of the people that I really understood the place's spirit. I am so impressed by how truly committed our community is to our mission and our students.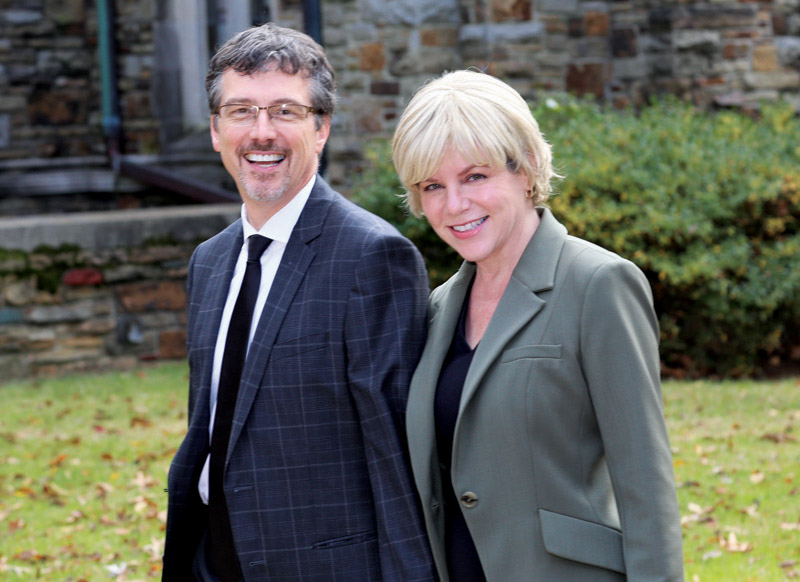 You've spent a good amount of time getting to know the students. 

The caliber of the students is incredible. It's not that they're just strong on paper. They are remarkable men and women who are committed, engaged, and passionate about what they're learning. 
What's your vision of a liberal arts education at Rhodes College?

The liberal arts is in some ways the most practical kind of education anyone can receive.  We are not afraid at Rhodes College to make it very clear we are focused on students' careers. We believe we are preparing our students to enter the world of work with a leg up, because they bring with them incredible communications skills, writing skills, and critical thinking skills. 
We also look to ensure they have some real-world experience before they leave campus. More than 80 percent of our students engage in an internship or some other kind of career readiness experience. 
What's your take on diversity on Rhodes' campus?
 
There has been some great work done on this over the last decade, and there's still work to do. My vision is that every student should feel at home on our campus. Every student should feel as though this place was made for them when they arrive. Working towards that goal is a priority for me.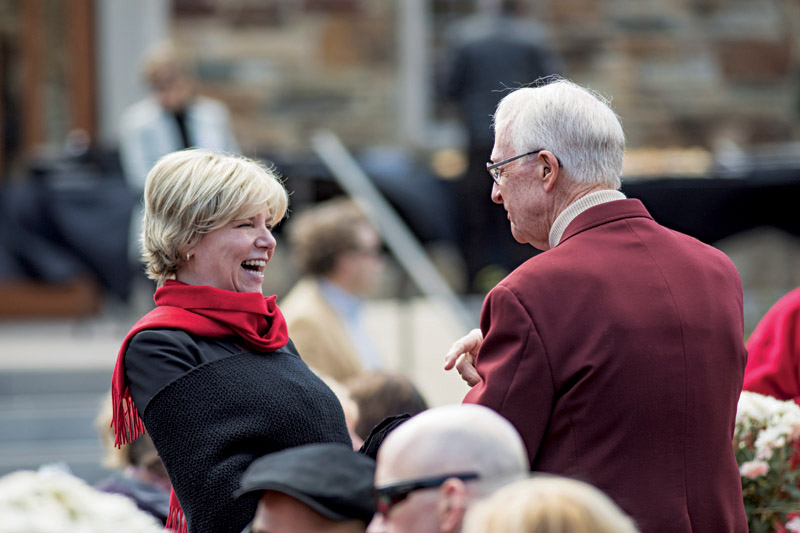 Tell us about the state of the college when you arrived this summer? 

One of the remarkable things about coming into this office was the ability to pick up the reins from where Bill Troutt left them, and I am grateful for all that he was able to do to create the Rhodes College of today. I have been very fortunate to know Bill for many years, and I have always admired him as a leader and as a president. 
These are stressful times for national liberal arts colleges, and Rhodes is fortunate to have a stable financial plan. The leadership has been appropriately conservative in balancing and managing the budget. 

Even with that strength, we have to look ahead, because Rhodes exists in a changing world. We know that there are significant stresses on the key sources of revenue. We know that families are reaching the limits of what they can afford to pay for college. We know that even our very well-managed endowment can enter a period of market turbulence. We will be engaging in strategic thinking to identify new sources of revenue and to make sure we maintain our financial strength into the future.
What will the strategic thinking process look like?

It will center around three interrelated questions. First, what is the optimal size for Rhodes College? We've grown over the last five years—we now have approximately 2,000 students. We really need to stop and take a breath to ask, "Is that our sweet spot?" 

We will also be asking where that revenue of the future will come from. If we don't want continued growth in student body size to drive that, how will we build revenue to support excellence without that growth?
 
And the third question is, what will the boundaries of the campus of the future be? How will we make use of West Campus [formerly the Evergreen Presbyterian Church property], in ways that support the answers to those first two questions?
 
We have formed campus committees to look at each of these questions. As the process moves along, we'll be consulting with alumni, parents, and friends of the college to gather their opinions. Those groups are engaged in the world beyond our gates, and they can bring to us the wisdom of the present from the variety of fields and relationships they have.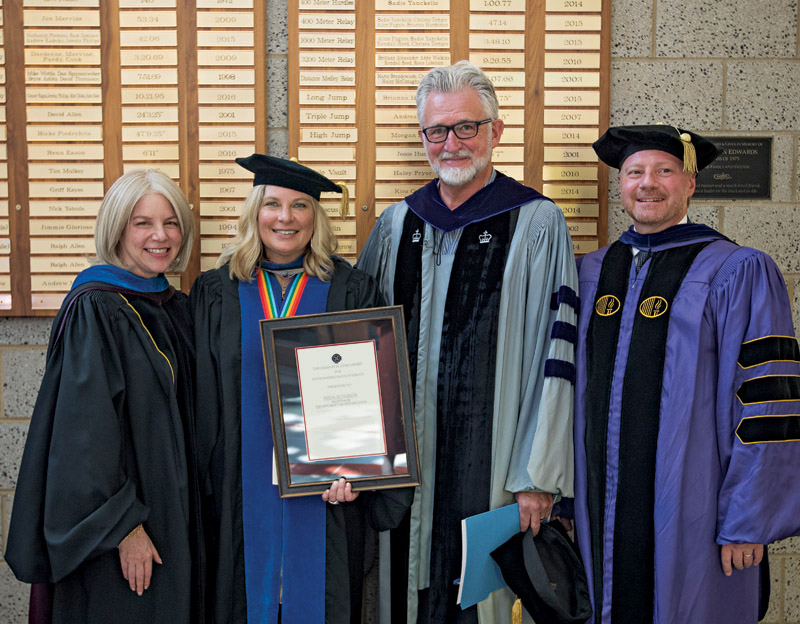 You met with all of the academic departments this semester.

I did. This is a remarkable faculty. I think it's peerless. Our professors are deeply committed to teaching. You don't have to probe very far before they begin talking about their work with students. They prepare deeply for the classroom, and they engage students in research, on the stage, and in the laboratory. There's real passion for teaching. At the same time, they hold themselves to very high standards in terms of their contributions to their fields as scholars. That combination is rare among liberal arts colleges, and we're very fortunate to have a faculty composed of leading experts—people who are sought after for their wisdom, for the contributions that they have made to their fields—and who are at the same time master teachers. 
Do you see the faculty taking advantage of the opportunities Memphis offers to enhance the classroom experience? 

Memphis provides so many opportunities for our students to gain real, career-oriented experience—we have world-class research hospitals, companies like FedEx and AutoZone are headquartered here, we have first-class arts and sports organizations—but those opportunities wouldn't be there if our faculty didn't pursue the connections. So it's our faculty and staff that really pave the way, creating internships, fellowships, and service opportunities with partners across the city. 
Rhodes is often named one of the most beautiful campuses in the country. What do you think makes it special? 

I like to think that our outer beauty is a reflection of our inner beauty. Everything that is stunning and remarkable to people when they set foot on campus only becomes more remarkable as you get to know what happens inside those buildings. It's the same attention to excellence, the same commitment to building something strong from its foundation,  that shapes both our buildings and what happens in our classrooms.