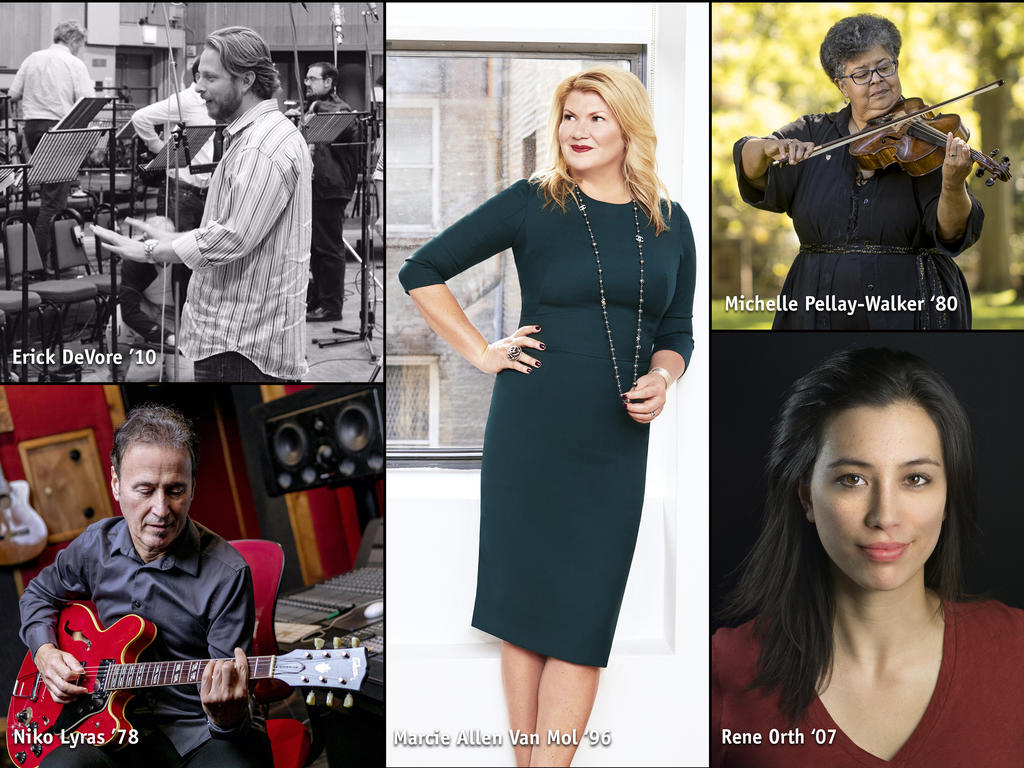 November 19, 2018
The music business is full of dreamers. Memphis boasts a small-town boy who dreamed of being the king of rock 'n roll, a soulful singer who dreamed of r-e-s-p-e-c-t, and a Mouseketeer who dreamed of becoming one of the world's best-selling artists. We've had a few dreamers of our own—and more importantly, they're doers who have found ways to make their dreams come true in the music industry.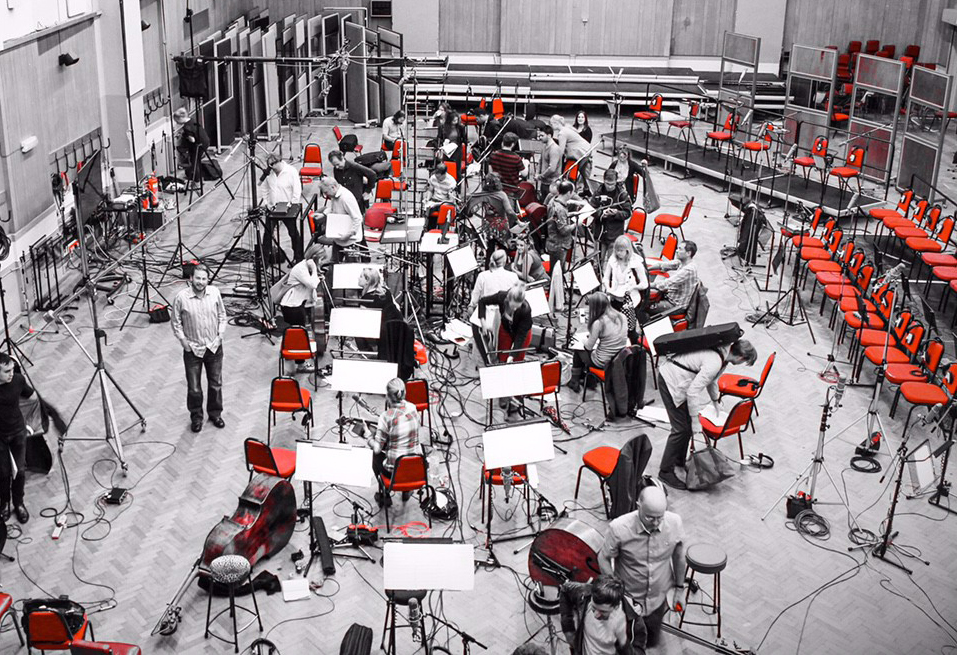 Erick DeVore '10 
Composer for Television, Film, and Video Games
"Rhodes gave me the freedom to truly discover my passion," says Erick DeVore. "The ability to enter Rhodes as an undeclared major really meant that one could find one's own strengths and weaknesses at their own pace, which is remarkable. I was fairly certain that I wanted to do something with computers, but after difficulty with Computer Science and relative ease in Music Theory, my path became clear. It made the switch to pursue my inner passion very easy."
"Where there's a will, there's most certainly a way. If someone tells you 'that doesn't seem realistic,' find a way to prove them wrong. Have the strength to take a leap of faith and dive head first into the field that interests you."
He recalls Dr. Courtenay Harter as the backing force for discovering that he wanted to compose music for film and TV, and she encouraged him to make connections with alumni in Los Angeles. In the summer between his junior and senior years, he had an internship with 20th Century Fox, which led to a five-week internship immediately after graduation with renowned film score composer Hans Zimmer.
"Hans had just wrapped the movie Inception, and it was a marvelous time to begin my career in the film music world," DeVore says.
Today he runs his own music studio in Santa Monica, CA, and composes primarily for theatrical trailers—his music has been featured in The Hunger Games, Annabelle: Creation, and the soon to be released Dumbo, among others—and different genres of production music. He says his passion is composing for film, TV, and video games: "Being able to help the audience understand what a character is feeling or going through on a story arc is something quite special to me."
His advice? "Follow your passion, in whatever part of the industry that attracts you, no matter how obscure."
To hear some of DeVore's music, visit his website.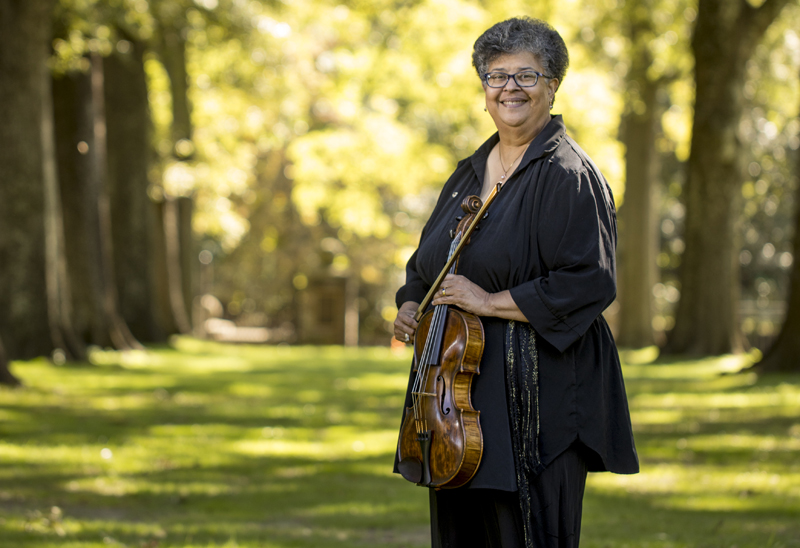 Michelle Pellay-Walker '80 
Assistant Principal Viola, Memphis Symphony Orchestra
Native Memphian Michelle Pellay-Walker was a musician from a young age. A member of the Memphis Youth Symphony Orchestra for six years, she joined the Memphis Symphony Orchestra as a sophomore at Rhodes (then Southwestern at Memphis) while earning a Bachelor of Music degree in viola performance.
"Southwestern provided a safe environment for me to make mistakes, and to learn and grow from them. It also provided me with an unparalleled education and fueled the desire to keep learning as I have travelled through adulthood," she says. 
"Having at least a general working knowledge of what goes on behind the scenes is a must. If you're serious about the arts, consider an internship with a local arts organization. And for classical performers, take a course on improvisation if you get the opportunity!"
Associate Professor of Music John Wehlan was the primary reason Pellay-Walker came to Southwestern in the first place: "He was an extraordinary musician, and a nurturing instructor. He was absolutely no-nonsense during lesson time, where I was expected to learn my craft. Off-hours, he was a personable and kind man with a terrific sense of humor."
The entire faculty, from department chair Charles Mosby on down, were supportive, dedicated to excellence, and laid a solid foundation for her graduate studies. She earned a Master of Music degree at the University of Illinois at Urbana-Champaign in 1983. After four years with the Savannah Symphony Orchestra, she returned to Memphis to take up duties as Assistant Principal Viola with the Memphis Symphony Orchestra.
Over her 41-year career, she has shared the stage with far too many artists to list, but a few do stand out: Kallen Esperian, Christine Brewer, Sherrill Milnes, Susan Starr, Andre Watts, Stephen Hough, Itzhac Perlmann, Nadja Solerno-Sonnenberg, Yo-Yo Ma, Lynn Harrell, Doc Severinsen, Mark O'Connor, and Regina Carter.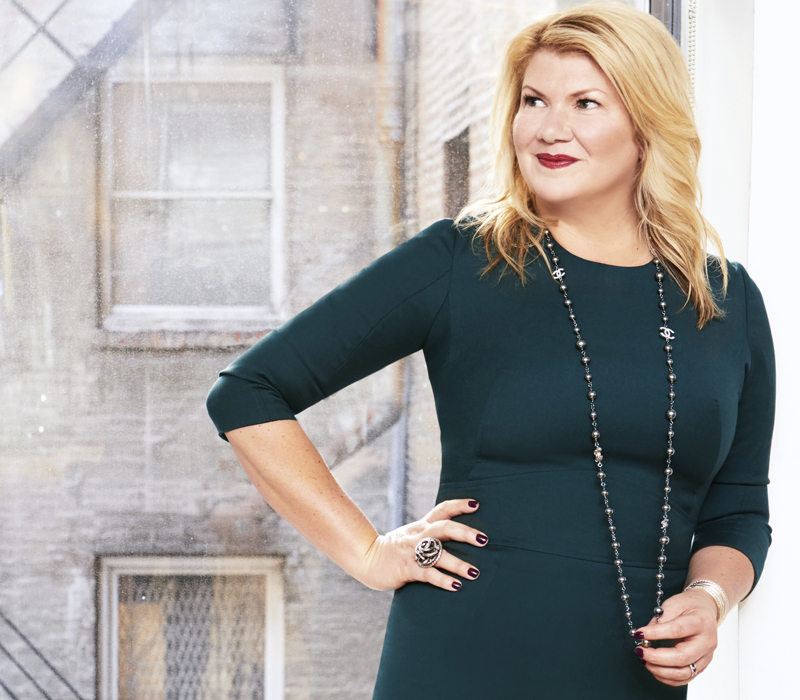 Marcie Allen Van Mol '96
President and Founder, MAC Presents
 
Marcie Allen Van Mol didn't always envision herself as an entrepreneur. As a young woman raised to value education, she planned to be a history teacher and volleyball coach.
"When I got to Rhodes, I felt free to start learning for the sake of learning. We had conversations in classes that scratched way below the surface for me for the first time," she says. "Rhodes was my first taste of independence and diversity of thought. I felt supported to try, fail, and learn for the love of learning."
"Get behind the scenes by taking jobs that may not seem glamorous. Learn the underbelly before you try the alluring sides of the industry. Because if you cannot embrace the unsexy sides of any industry—not just music—you may not want to unpack there. Find the aspect of music that you think will make a difference in the most lives, not just make the most money. The old adage is true: you need to love what you do in order to live it on a daily basis."
She recalls professors who challenged her to defend her reasoning and pushed her ability to think critically. Dr. Carolyn Schriber encouraged her to take European Studies at St. John's University in Oxford, England—an experience that further broadened her world.
Fifteen years ago, Allen Van Mol founded MAC Presents, a New York-based music experiential agency that orchestrates music partnerships between artists and brands. MAC diversifies brands for clients such as Ford, Hollister, Citi, Samsung, Southwest, AT&T, Capital One, and Urban Outfitters. Allen Van Mol has worked with artists Khalid, Foo Fighters, the Rolling Stones, Garth Brooks, Chance the Rapper, Imagine Dragons, Eminem, Keith Urban, Ludacris, Billy Joel, John Legend, and more.
 "There have been steps forward followed by many steps back. You have to use the mistakes as stepping stones to the next big idea, not unlike what we learned in Dr. Schriber's history class about the human condition and what it takes to survive and experience fulfillment."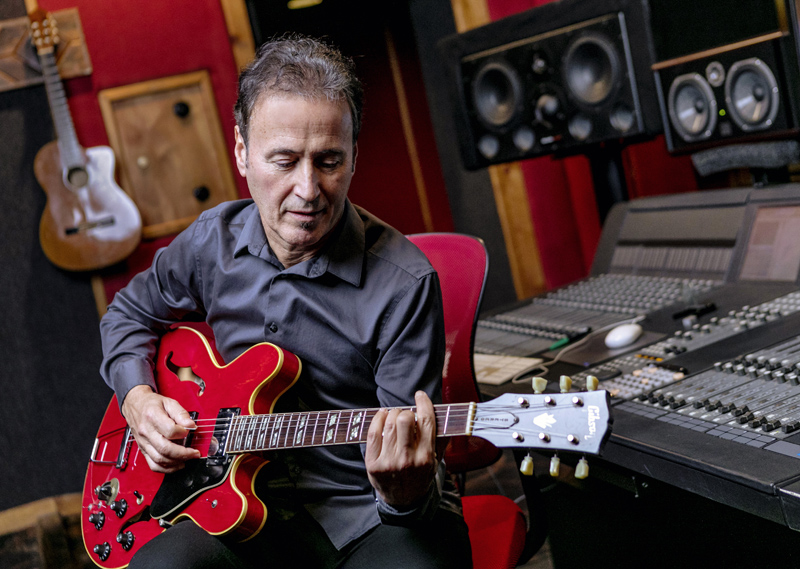 Niko Lyras '78
Owner and Founder, Cotton Row Recording
Niko Lyras calls Rhodes the perfect environment at exactly the right moment in his life. A native of Greece, he left Athens at age 19 to attend Rhodes.
"Transferring from the huge, impersonal university of Athens, to a small, high quality liberal arts college, where students enjoyed close interaction with their professors who made sure no questions remained unanswered, inspired me to excel," he says. "I have kept that spirit and strive to give it to my clients and to younger artists, producers, and engineers who come to me for mentoring."
"The music industry is a career, not a job. Three equally important ingredients are needed: talent, information, and networking. Oh yes, one more: hard work around the clock!"
Lyras, an economics major who went on to get a master's, recalls Professor Mark McMahon in particular as a rare mix of educator and mentor, who demanded his students' best, but at the same time made them feel comfortable. Lyras says he takes the same approach with colleagues, always with good results.
He opened Cotton Row Recording in 1980; over the years, it has become one of Memphis' top studios for both new and established artists. He has engineered, produced, and played guitar on myriad projects in his own studio and in others around the world. Working with top artists, his projects encompass genres from jazz to rap, from classical to country. His clients include B.B. King, Al Green, ZZ Top, Edwin Hawkins, Kirk Whalum, P. Diddy, and many more. His peers have honored him with a BMI songwriting award, a Critics Choice award from the Broadcast Film Critics Association, the Canadian Juno and Felix awards, a Stellar award, three NARAS Premier Player honors, and four ADDY awards.
Speaking to students who want to pursue a career in the music industry, Lyras says that if you love it, it will love you back – but make sure you do, because it requires sacrifices and there is no quick payoff.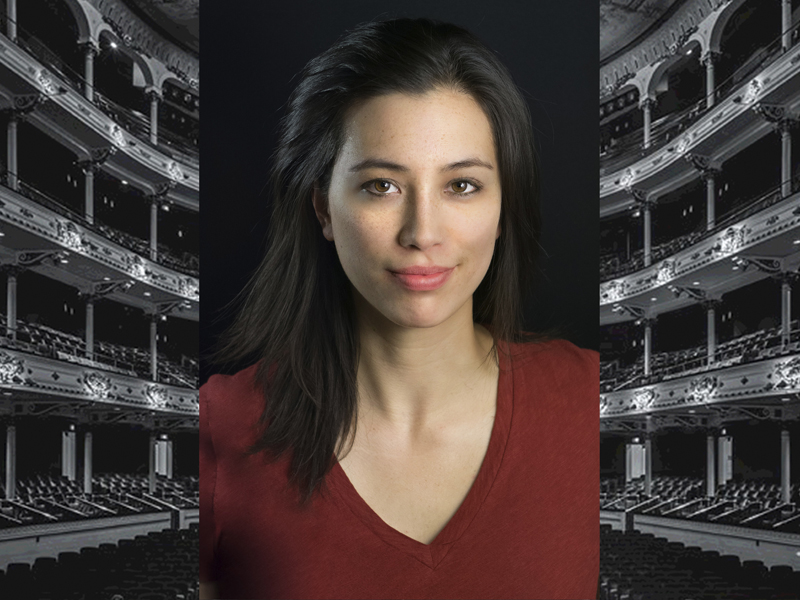 Rene Orth '07
Composer in Residence, Opera Philadelphia
During her freshman year orientation at Rhodes, Rene Orth found out that if she minored in music, her piano lessons would be free: "That was great, as I was interested in continuing my studies in piano. My first-year music theory class had a tight and hilarious group of music nerds. We all bonded closely, and I fell in love with the department, and after briefly flirting with a masochistic idea of an international studies and music double major, I ended up majoring in music alone."
She also met Dr. Courtenay Harter at orientation, whom she calls an incredible mentor during her years at Rhodes and beyond.
"One, it's important to know that it's a tough industry, and financial security isn't guaranteed. Plan for the 'feast or famine' lifestyle. Two, networking is everything. Talent is great, but it won't win jobs alone. Three, grant-writing skills are a must, especially in the classical world. Four, learn to get rejected a lot. Learn to do it well. Learn to learn from it each time. And finally, and most importantly, make good art. The world needs it."
"A few years after graduation, I was working a soul-crushing corporate job. Dr. Harter sent me an email suggesting I apply to University of Louisville for a fellowship for composition. Fortunately, I was accepted, and since then I've been seriously pursuing a career as a composer. I wouldn't be where I am today without her."
Today she is Composer in Residence at Opera Philadelphia, a three-year stint that provides freedom for creative exploration. She is also re-orchestrating and revising a chamber opera for the Curtis Institute, and writing a violin concerto for Summerville Orchestra and a chamber piece for Network for Music. She has worked with countertenor Anthony Roth Costanzo, mezzo soprano Daniela Mack, Berkeley Symphony, Washington National Opera/the Kennedy Center, Festival d'Aix en Provence, librettist Mark Campbell, Rock School of Dance, Pennsylvania Ballet, and Philadelphia Fringe Festival, among others.