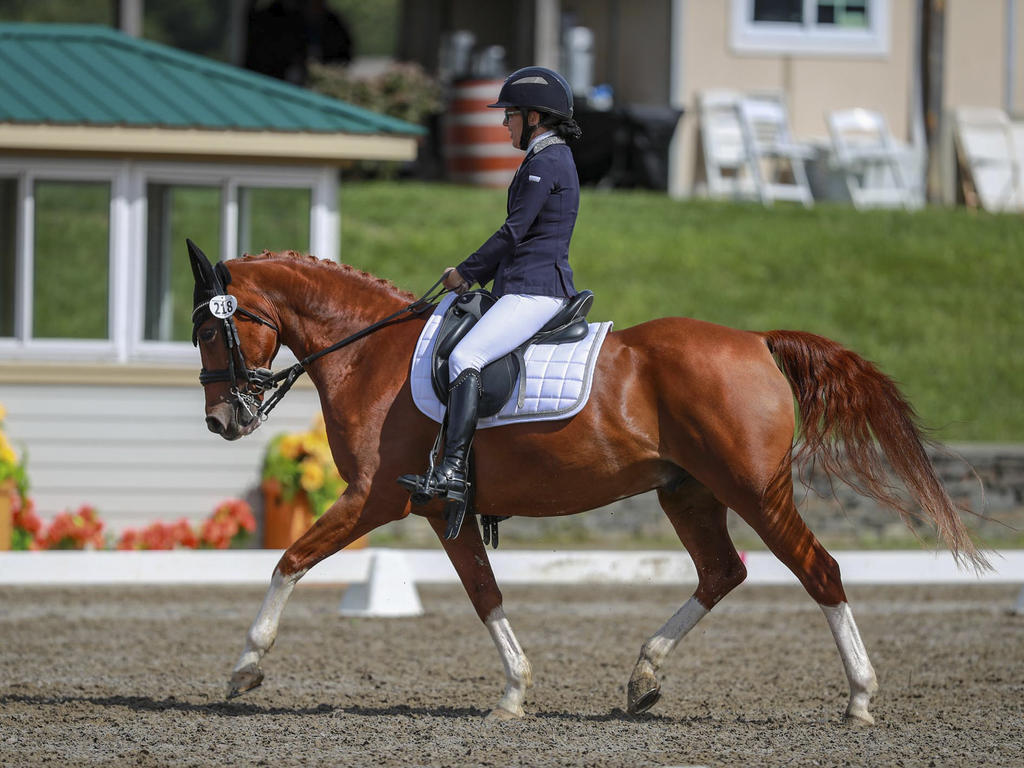 November 27, 2018
When Alanna Flax-Clark '05 decided to try hippotherapy—horseback riding as therapeutic treatment—she had never even been on a horse. Today, she competes in national and international para-dressage events with her Dutch Riding Pony, El Paso, and is working hard to achieve her goals of making the U.S. Para-Equestrian Team and qualifying for the 2020 Paralympics.
Flax-Clark's introduction to hippotherapy and, later, para-dressage was precipitated by the sudden onset of a serious illness when she was just 13. Diagnosed with a chronic neurological disease, she spent her teenage years in and out of hospitals, undergoing daily therapies, invasive treatments, and surgeries. Through hard work and determination, she returned to school her senior year and graduated with her class.
By late 2007, Flax-Clark had graduated from Rhodes with a double major in biology and psychology, completed a master's degree in special education, and was working full-time with children with disabilities. But her health began to decline, and after contracting an infection, she suddenly found herself in the emergency room with a spiking fever, dangerously low blood pressure, and an extremely high heart rate. Her immune system had attacked her nerves, and she was exhibiting signs of quadriplegia. The weeks that followed were reminiscent of her earlier illness, with frequent doctor visits and hours of rehabilitative therapy.
Unfortunately, Flax-Clark was not progressing in her efforts at regaining her strength and independence, and knew she needed something more. From her work with children with special needs, she was familiar with hippotherapy, which uses sensory input from a horse's movement to help with posture, balance, coordination, and mobility. She says that from the first day she was paired up with a therapy horse, she saw positive emotional and physical changes in herself and was motivated by the daily challenge.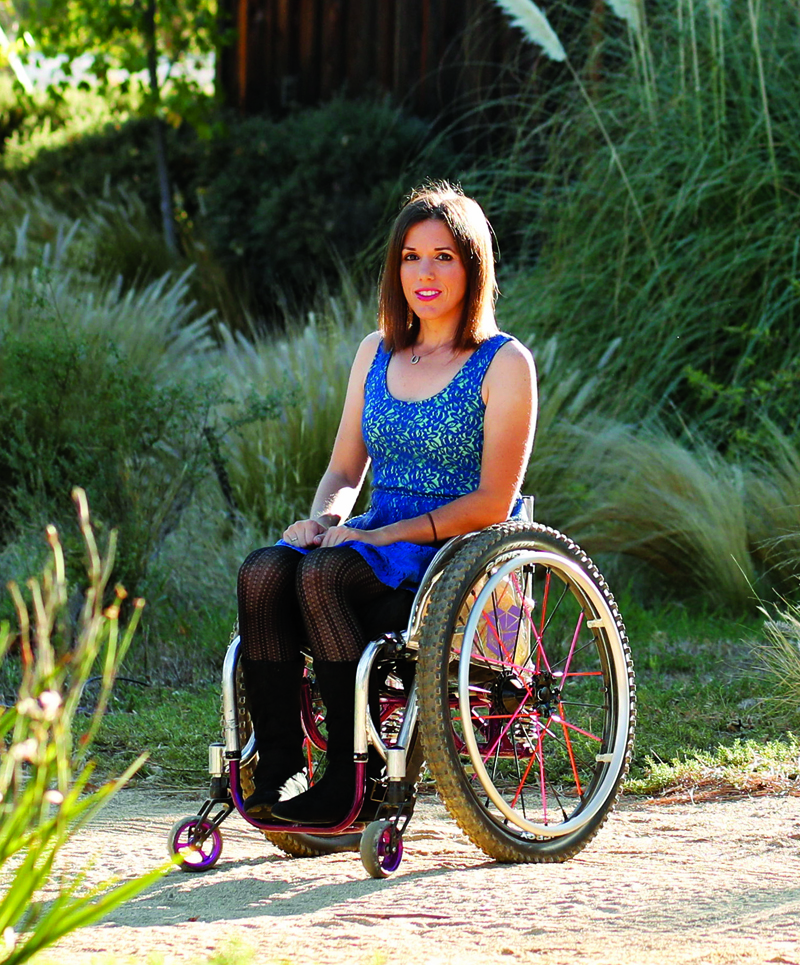 "Being on my horse, I felt free," explains Flax-Clark. "You never know what can happen in life, how quickly things can change. But it's important to always pursue those things that make you happy and fulfilled. This was something that I found gave me back my life, my spirit."
Her physical therapist and riding instructors introduced her to para-dressage, an artful equestrian sport sometimes referred to as "horse ballet" in which rider and horse are judged on a series of highly skilled movements that should look completely effortless. In only two years of competition, Flax-Clark is ranked internationally and says para-dressage has improved her self-esteem as well as her physical capabilities. While she has played other para-sports, she feels para-dressage pushes her to be the best athlete she can be and appreciates that, at competitions, she is held to the same standards as every other able rider.
"Being a part of this sport has opened up many doors in my life. It's introduced me to new friends, allowed me to travel all over, and to learn from people I never would have had the chance to otherwise. It's also given me the strength and confidence to get back to work and pursue a path I feel passionately about."
While at Rhodes, Flax-Clark was part of the St. Jude Summer Plus Program, where her experiences working with patients set her on the path to a career in special education. She adds that being part of the Burch Scholars program (a precursor to the Bonner program) and internalizing its commitment to service and the motto to "Walk Loud, Walk Proud" has reminded her to be passionate and to give back to others. She still wears the red Converse sneakers given to members of the program at graduation.
Today, in addition to mentoring children and adults with disabilities, she works at a therapeutic and adaptive riding barn and is pursuing her Professional Association of Therapeutic Horsemanship (PATH) certification so that she can teach adaptive riding.
"If I can share something that I am so passionate about, maybe a new rider starting out will feel just as excited and want to compete. Having that ability to mentor and teach someone that is in a position where I was not too long ago truly means a lot to me. I'd love to see them blossom and grow."
By J. Dylan Sandifer '12
Editor's note: you can follow Alanna's progress on her Facebook page at Alanna Flax-Clark Para Equestrian.