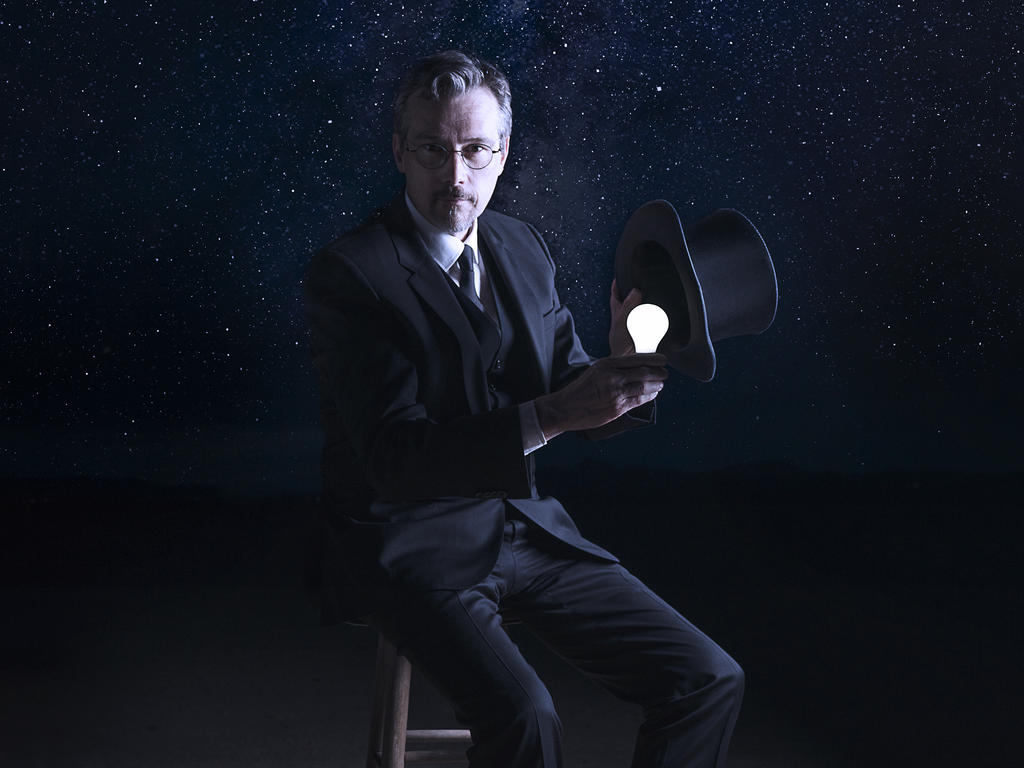 May 21, 2019
Meet Dr. Lawrence Hass, philosopher, professional magician, and First Gentleman.
By Samuel X. Cicci '15
As Dr. Lawrence Hass describes it, he was initially too engrossed in his notes to notice the young woman sitting next to him in a graduate philosophy class at the University of Illinois Urbana-Champaign. When he finally looked up from his books, it ignited a spark that has endured through marriage, raising children, and numerous stops in the couple's long academic careers. In 2017, they swapped Texas—where Dr. Marjorie Hass served as president of Austin College—for Tennessee, when she was selected to be the first female president of Rhodes College. Now Larry Hass, philosopher and professional magician, shares his art while also fulfilling the role of the First Gentleman of Rhodes College.
On paper, it might seem odd for a professor of philosophy to switch gears and become a professional magician. However, it was that academic field that gradually drew him to magic in the first place. Hass, who wrote his dissertation on the experiential features of perception, taught courses on aesthetics, phenomenology, and postmodern philosophy for more than 25 years. "I started thinking about magic philosophically, as an art form," says Hass, "exploring what kinds of experiences magicians were trying to achieve or create." What started out in 1994 as the scholarly theorizing of magic quickly turned into a passion for performance. That prompted Hass' decision in 2010 to become a full-time magician, but one also devoted to the study and teaching of the art.
Along with performing throughout the U.S. and in Europe, Hass is the dean of the McBride Magic & Mystery School in Las Vegas, the world's premier magic education institution. In addition to his administrative duties, Hass teaches master classes in magic performance and runs a conference with TED Talk-style lectures that cover everything from performance to running a magic business. Independent of the school, he also has a publishing company, Theory and Art of Magic Press, that produces literature by master magicians. Hass himself has authored several books, including Transformations and Inspirations, which are available through the press and designed to be valuable resources to aspiring magicians, full of routines and professional advice.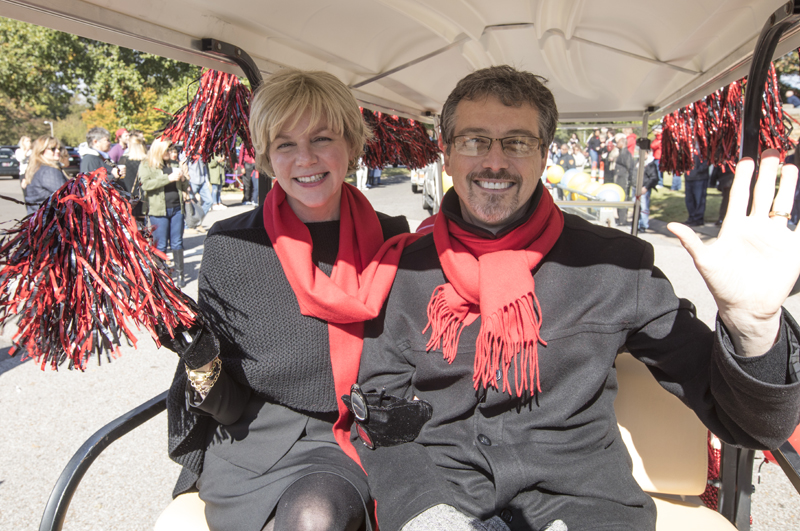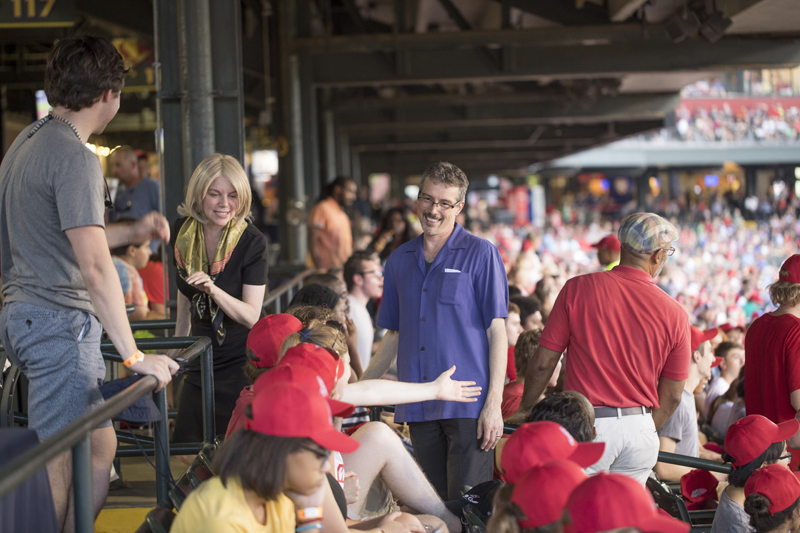 Constantly on the move due to his busy performance schedule, Hass is well aware that he's representing Rhodes at every magic class, lecture, or show. To balance his two roles, Marjorie and Larry Hass have a monthly calendar summit where they look at potential commitments for the upcoming year and try to organize their schedules around them. He is often on campus, but the summit assures Larry can attend important Rhodes functions alongside Marjorie, such as the board of trustees retreat earlier this year, and official events on campus, including Welcome Week, Opening Convocation, Homecoming/Reunion Weekend, and Commencement. His experience in academia has well-equipped him for participating in higher education conferences and for understanding the issues a president faces, but the task he relishes most is interacting with former members of the Rhodes community. As First Gentleman, he is eager to connect with alumni. "The first thing I say is, 'Tell me about your time at Rhodes,'" he explains. "One thing that's clear, and it's whether I'm meeting people at Rhodes or at the president's house or at alumni gatherings, is they've been transformed by their time at Rhodes."
For one particular group of students on campus, Hass acts as an important sounding board. A first-generation college student when he began undergraduate studies at Ripon College in Wisconsin, he is well aware of the complexities that arise from that experience. "Learning how to navigate the world of a college campus is unknown to people who haven't grown up in that kind of environment. I love reaching out and connecting with first-generation students just to tell them that they're not alone, and that the feelings of insecurity they have are natural, but not overwhelming. Conveying that message of 'belonging' is a very important thing that I do as First Gentleman, because we're all searching for a community we can belong to."
Both Rhodes College and the Memphis community have been quick to accept Hass. He cites students enthusiastic for magic demonstrations who stop him on campus, or members of the theatre department who are delighted to have a magician around. He is currently planning a course, "The Art of Magic," that will be hosted by the Meeman Center for Lifelong Learning. For Hass, magic and philosophy mesh perfectly within the context of a liberal arts education. During his 18-year tenure at Muhlenberg College, he developed the Theory of Art and Magic Program, which incorporated classes, lectures, and performances from internationally recognized magicians such as David Blaine.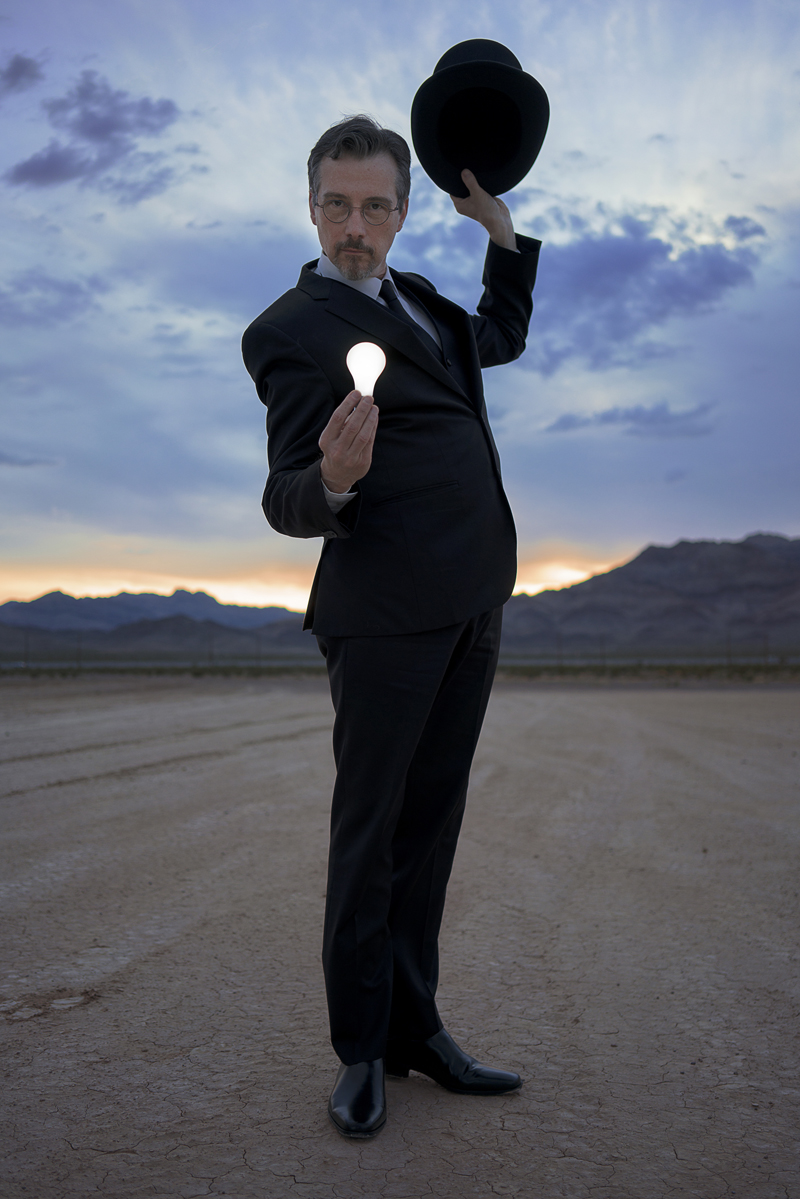 "Through that experience, teaching magic within the context of a liberal arts education, I very quickly learned the kinds of lessons, points, and observations that were consistent with the appreciation of artworks that happens at a place like Rhodes," says Hass. "I hope this class will enrich people's understanding not only of magical art, but the importance of art in our lives." Rather than simply teaching the mechanical process of a routine, Hass focuses on engaging performances. "They call me the philosopher magician; I'm never just doing silly little magic tricks. I'm creating theatrical experiences of magic."
Set to begin in September 2019, the class is structured to attract anyone who has a genuine interest in magic. The course will culminate in a solo performance from the master magician himself at the Halloran Center for Performing Arts & Education on September 29. With the show open to the public, it provides another vehicle for Hass to connect the Rhodes and Memphis communities. Those in attendance, whether students from the Meeman Center class or magic enthusiasts from the greater Memphis area, should come away from the show with a sense of wonder and astonishment.
Even beyond Rhodes, Hass views his new city as an excellent community to practice magic. Calling Memphis a "city of performers," he believes it is the perfect place to hone his craft and further his artistic pursuits. "There is such a strong arts presence here," says Hass. "Artists have a certain way of looking at the world, and so it's wonderful to be around others who live life as creative artists. I've found a terrific community of people across various art forms who talk together because we're in the same world." What he absorbs from other artists and the Rhodes students he sees on a regular basis may just inform future routines for the philosopher magician down the line.
For now, Hass is excited to continue supporting Rhodes College in his official capacity. "Rhodes has such a long, rich tradition of First Ladies, and I'm honored to follow in that tradition by being First Gentleman. Based here at the president's house, I'm delighted to provide a space where everyone from our diverse city can come together in community and conversation."