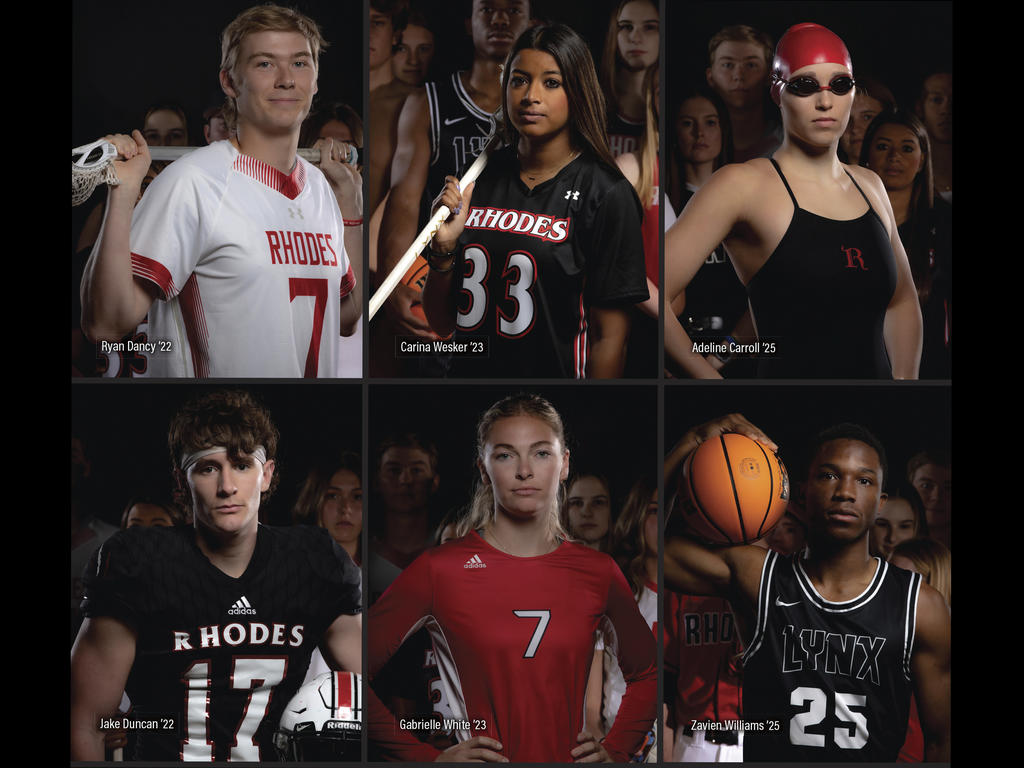 July 09, 2022
By Gaye Swan
When Rhodes athletic director Jim Duncan P'22 traveled on the team bus to Chicago with the women's soccer team for the 2021 NCAA tournament, he noticed something a little different. The team was laser-focused and intent—on biology. Most of the team had an exam coming up, and they spent the first hours of the trip preparing as a group. Unlikely? Maybe at a win-at-all-costs Division I school, but Rhodes boasts a different championship culture. Duncan describes it as a three-legged stool: athletics, academics, and community. All three legs are necessary for balance, and all three have a role in supporting the student-athlete.
"Division III is the last bastion of a true student-athlete experience," Duncan says. "I believe it is what the NCAA originally envisioned for college athletics. It fosters a team culture of comradery and personal relationships between faculty and coaches and the students."
Case in point: that very bus trip. Although Duncan may not have realized it, his attendance on the bus did not go unnoticed. "Mr. Duncan's dedication and compassion for every single athlete is unmatched. He is constantly supporting us and makes sure that every athlete and team knows that he cares," says Alexis "Alli" Cundiff '22, a track and field and soccer standout who led the team to the program's first Southern Athletic Association championship and thus the berth in the NCAA tournament.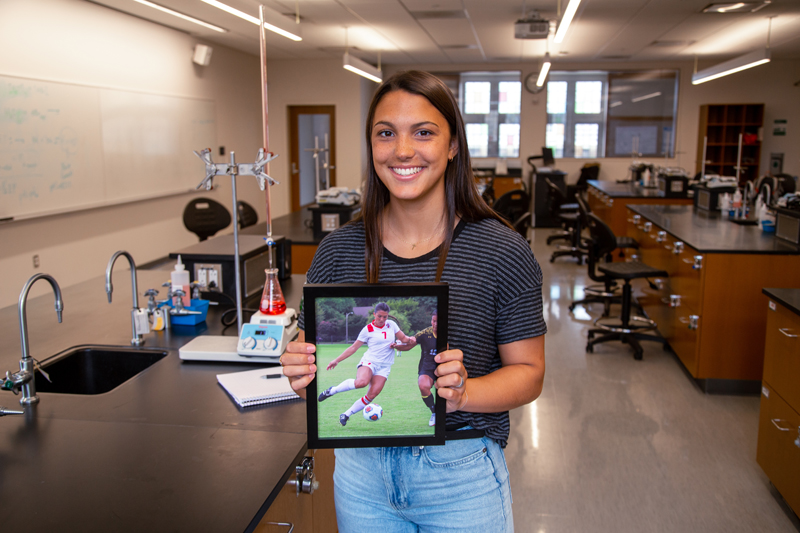 Studying on an away-game bus ride is not a new phenomenon, nor is praise for the athletic staff and faculty. Former football and baseball player Dr. Matt Gilbert '11 has fond memories of diving deep into the books during those rides. "I also found it fun that a number of my professors came to sporting events to show support," the current team doctor for Rhodes says.
Professors and coaches work hand-in-hand to make sure students have the opportunity and the means to shine both on-field and off. It is not unusual to see players leave practice early, with their coaches' full knowledge and sanction, because they have a lab. Professors take pride in their students' prowess outside the classroom.  "The support both on the athletic and academic side have been instrumental in helping me thrive at Rhodes," women's lacrosse teammate Baylee Barker '22 tells us. "Having a coach who understands and preaches that school comes first has allowed me to thrive in the classroom, while my professors are understanding and helpful when I must miss class for a game."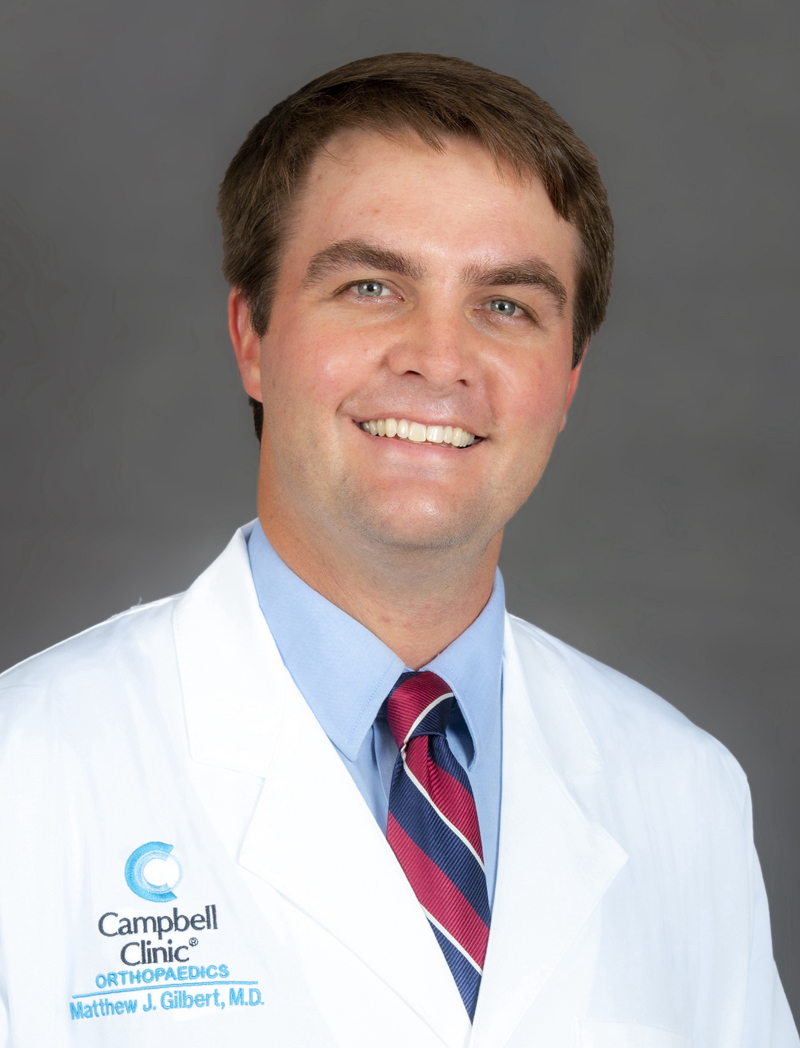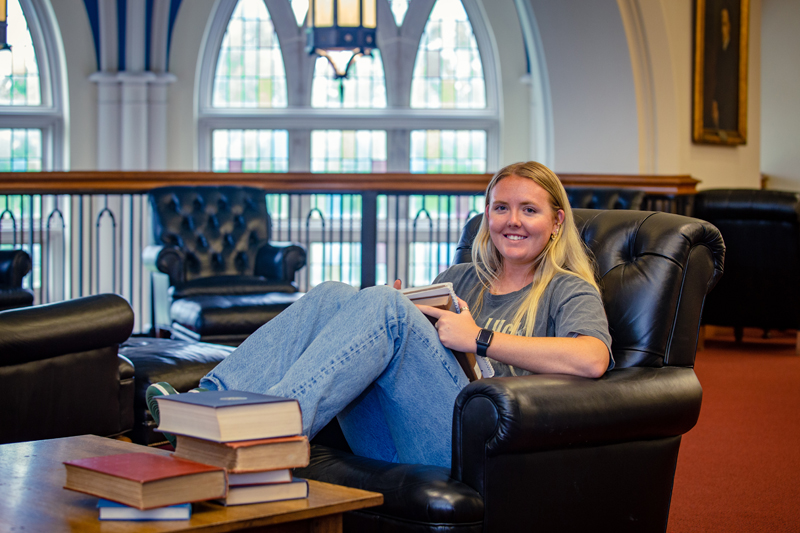 The focus on balance allows student-athletes to take part in Greek life, explore internships, take advantage of many community service opportunities, and simply enjoy a social life. At a Division I school, athletes seem to live and breathe the sport. In Division III, roles are not limited to student-athlete, explains Barker. The international studies/political science major is headed to London this summer to work as an intern at Afganaid through the Mertie W. Buckman International Scholarship. "Athletes can study abroad and travel, something hard to achieve in other divisions," she says.
As an aspiring physician and four-year starter on the baseball team, Wood Kimbrough '22 appreciates the opportunity to compete at a high level both athletically and academically. Playing in Division III has allowed him to succeed on the pre-med track, as he's been able to take all necessary courses and take advantage of valuable internships. "Rhodes comes as close as possible to having the perfect balance between athletics and academics," he says.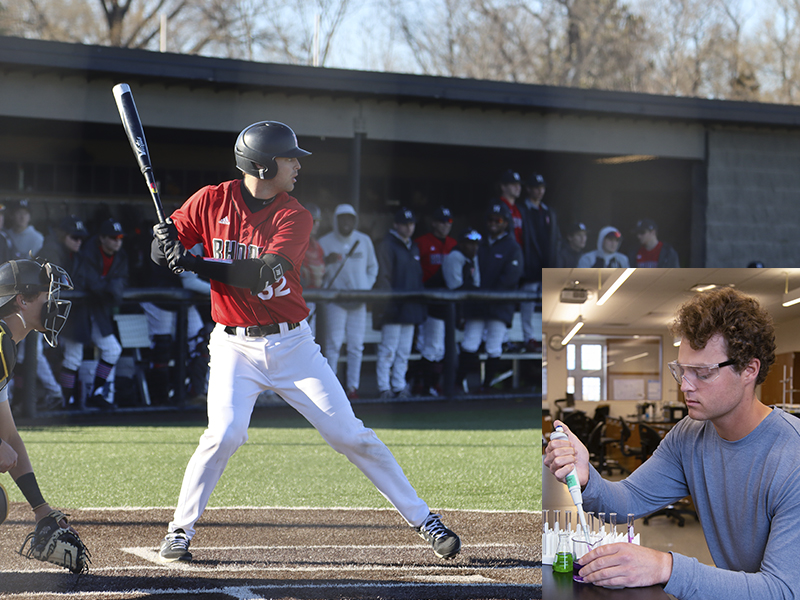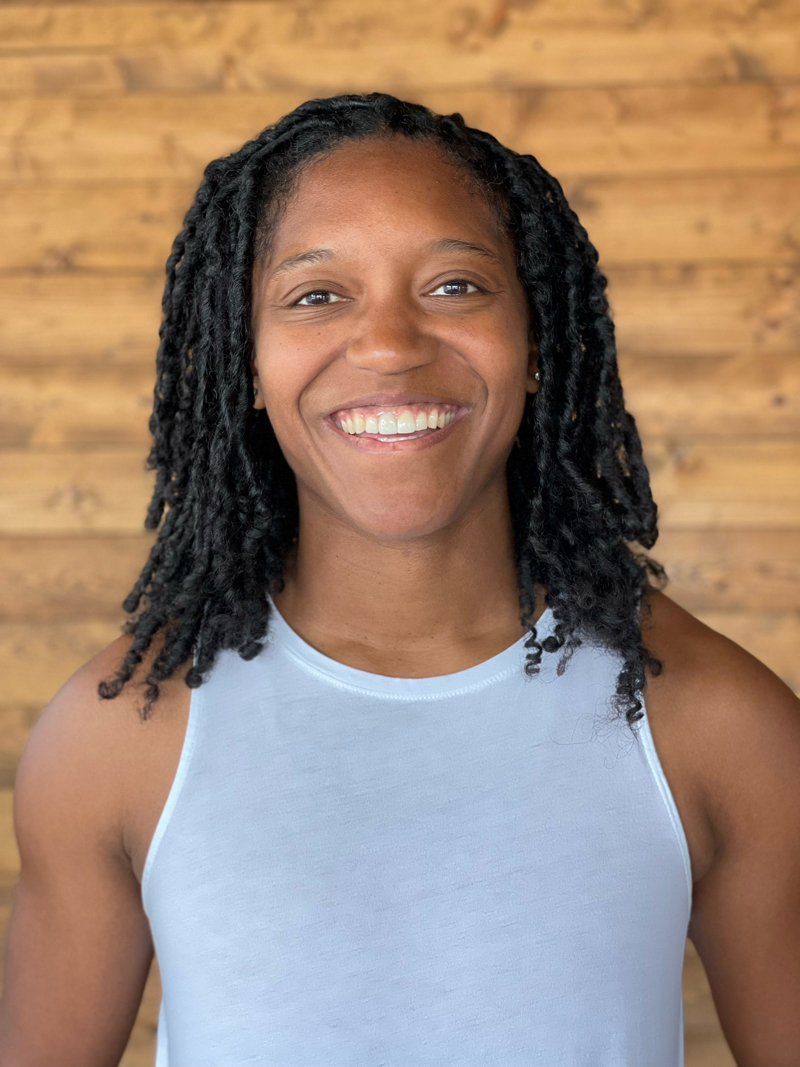 With the freedom to prioritize academics, students are empowered and equipped to pursue challenging degrees and rewarding careers. Native Memphian Dr. Sharwil Bell '12 majored in biology and went on to earn her doctorate in Physical Therapy. Today, she practices her dream job as a physical therapist. Bell can speak from experience about what it means to be what she calls "a whole person" at Rhodes. After playing at a Division I school on an athletic scholarship, the one-time captain of the women's basketball team soon realized that she wanted something more.
"I came home to attend Rhodes because I wanted a full, robust experience, able to explore all my interests, not just basketball," she explains. "I was hoping to be fully engaged, challenged academically, and still able to participate in a sport I loved. Rhodes did not disappoint."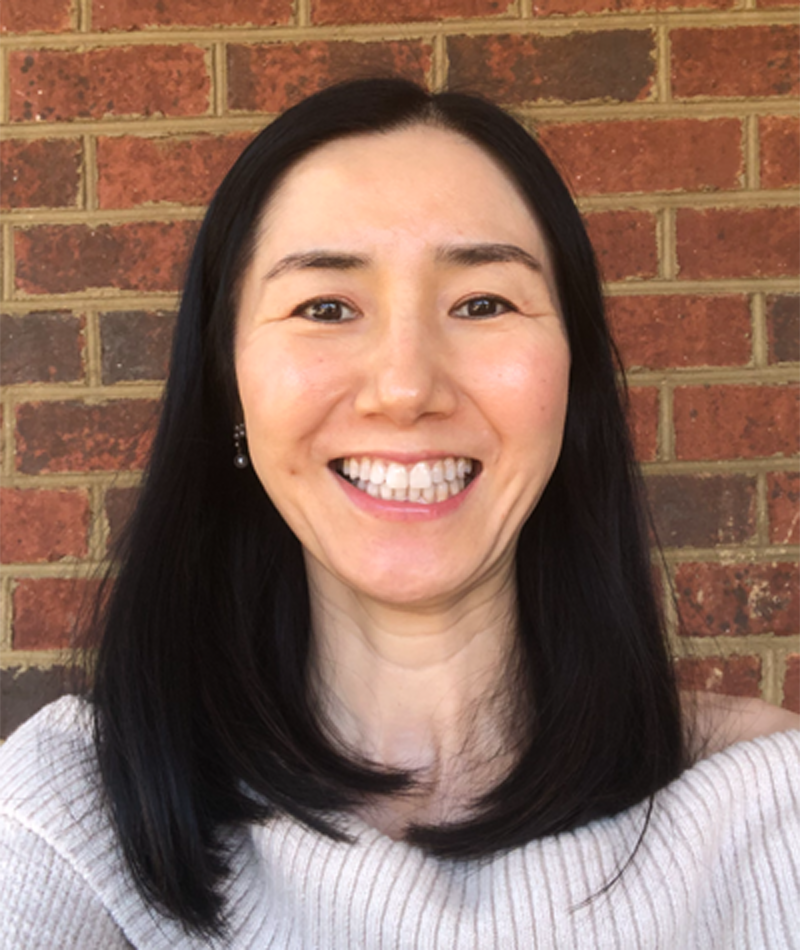 Nao Wylie '97 moved to Memphis from her native Japan to play tennis in high school. Like Bell, she found herself burned out from the pressure of the sport. In fact, she was determined not to play in college, in spite of offers of scholarships from Division I schools. What changed her mind? "I visited Rhodes and met Coach Sarah Hatgas. She told me that if I wanted to try playing tennis, and then decided I didn't like it, I could stop," she says. "She made tennis fun again and I had time to do other things that I enjoyed."
"In Division I, athletes live in a sports team 'envelope'—it's very hard to make friends outside your sport and hard to have a social life. I didn't want that. At Rhodes, I had fun playing tennis, and I practiced harder and played better because of that," says Wylie.
 
Football Hall-of-Famer Johnny Moore '88's path to college was slightly different. A self-described inner-city kid with no clear ideas for a career, he considered Rhodes after a knee injury ended any thoughts of attending a Division I school. "I had no idea of the caliber of Rhodes (then Southwestern)," he tells us – though he soon found out. "Rhodes enabled me to become a strategic intellectual thinker, able to communicate well on paper."
Thanks to an accounting program he calls second to none, Moore felt fully prepared for a career he loves. He became the first Black president of a major bank in Memphis when he was named president and CEO of SunTrust; today he is the Tennessee Regional President for Truist. Even the re-injury of his knee his senior year did not faze him: "The injury did not derail my Plan A, which was to pursue a career."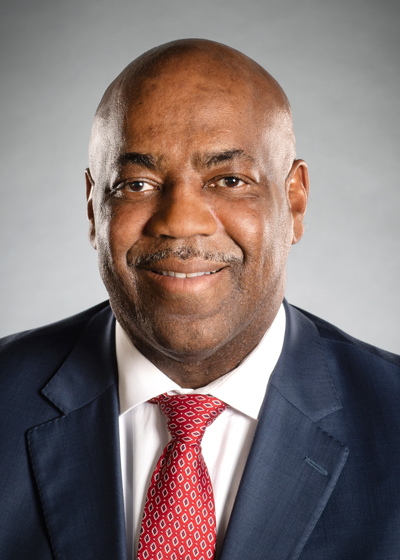 Benjamin Wilson '22 has also found Rhodes to be a great fit as an athlete who is planning for an exciting and ambitious career. After he graduates with a double major in physics and computer science, he hopes to go to graduate school for aerospace engineering.
"I started my college search looking for schools with engineering programs. I quickly learned that there are only a few schools where I could play baseball and study engineering. Rhodes had everything I was looking for in a school and a baseball program, so it was an easy decision for me," he explains.
Sports was also an important aspect of the college search for Jane Wells '03. The Virginia native wanted to come further south for better weather and for the chance to play Division III field hockey, basketball, and softball. She found what she was looking for at Rhodes.
"I fell in love immediately; the campus is so beautiful and the people are so nice. I was so lucky to have the opportunity to work at Rhodes for 16 years post-graduation and to call Memphis home," Rhodes' former field hockey head coach tells us. Wells left Rhodes in 2017 after winning multiple conference titles to become the Head Field Hockey Coach and Senior Woman Administrator at Johns Hopkins University.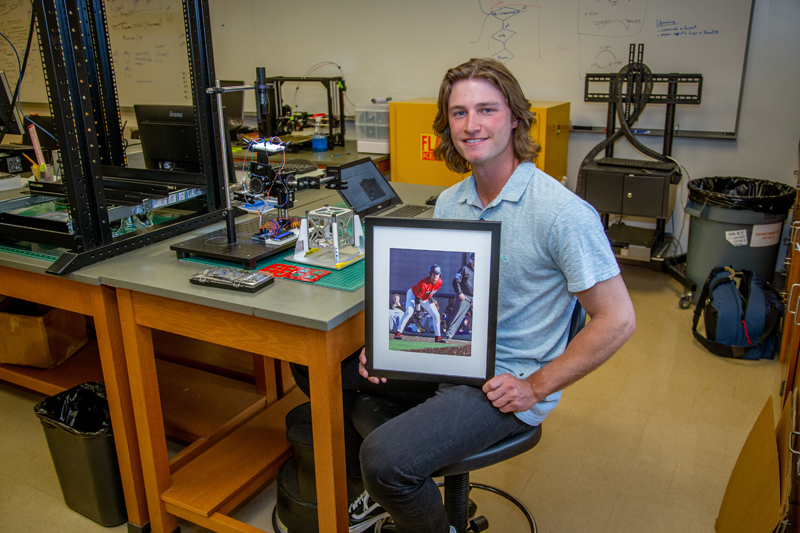 Rhodes athletes practice hard and strive to achieve, of course. Four-year basketball starter McKyan "Mac" James '22 says the division is definitely competitive and sports are taken seriously, an aspect he appreciates. Having played the sport ever since he can remember, the four-year starter wanted to compete on a collegiate level.
But Division III competition, while played with ferocity, never overwhelms the student experience, Rickman Brown '77 relates. Drawn into student leadership and motivating relationships with athletic staff and faculty, his participation in a full college life gave him his best days as a student and an athlete.
Brown went on to earn his J.D., and is now an Atlanta-based investor and attorney specializing in commercial litigation. The captain of the first varsity soccer team at Rhodes and an Athletic Hall of Fame inductee says his answer to what he appreciated most about Division III is easy: "A combination of the physical joy of playing the sports, my coaches and teammates' companionship, wearing the uniform, representing the college. By a stroke of luck and a source of occasional fun, I still get to see the uniform. Mine is mounted in the athletic department hallway."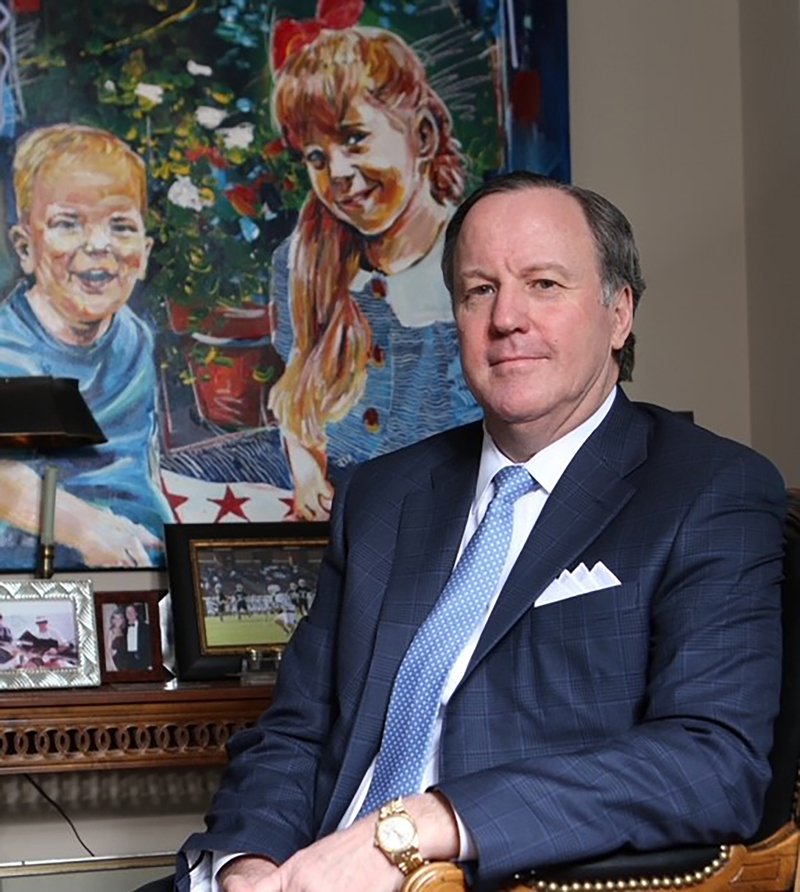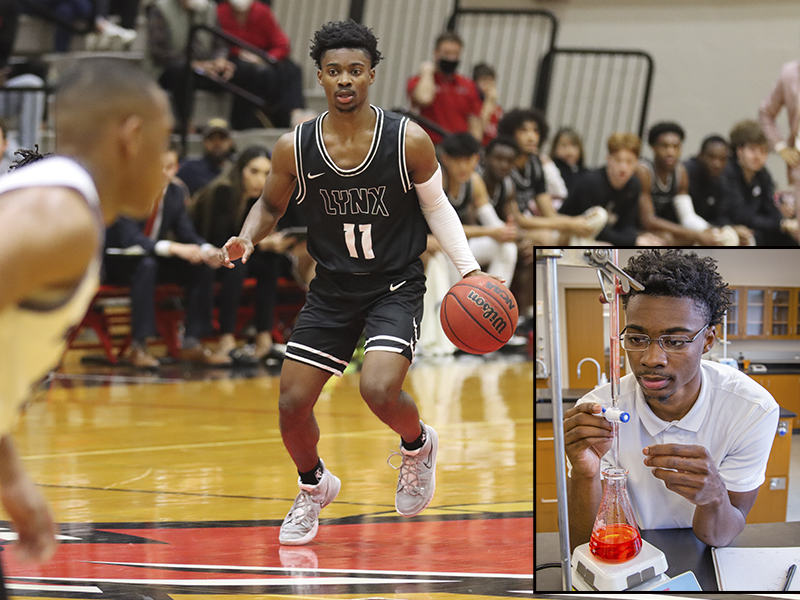 James agrees that the Rhodes experience enables him to thrive, with the opportunity to showcase his abilities as an athlete, a scholar, and a leader. The men's basketball representative to the Student-Athlete Advisory Committee is also the founding member of the Rhodes Chapter of the National Organization for the Professional Advancement of Black Chemists and Chemical Engineers. "Rhodes is the best combination of having an exciting college sports scene while still providing an academically challenging yet obtainable education," he says.
The three-legged stool described by Duncan provided a secure balance of academics, athletics, and community for our alumni, allowing them to enjoy playing a sport they loved while tackling a rigorous academic path. The careers they were able to achieve stand as a testament to the importance of Division III and the Rhodes championship culture. We confidently expect our current student-athletes to follow in their footsteps of excellence, both on the field and off!