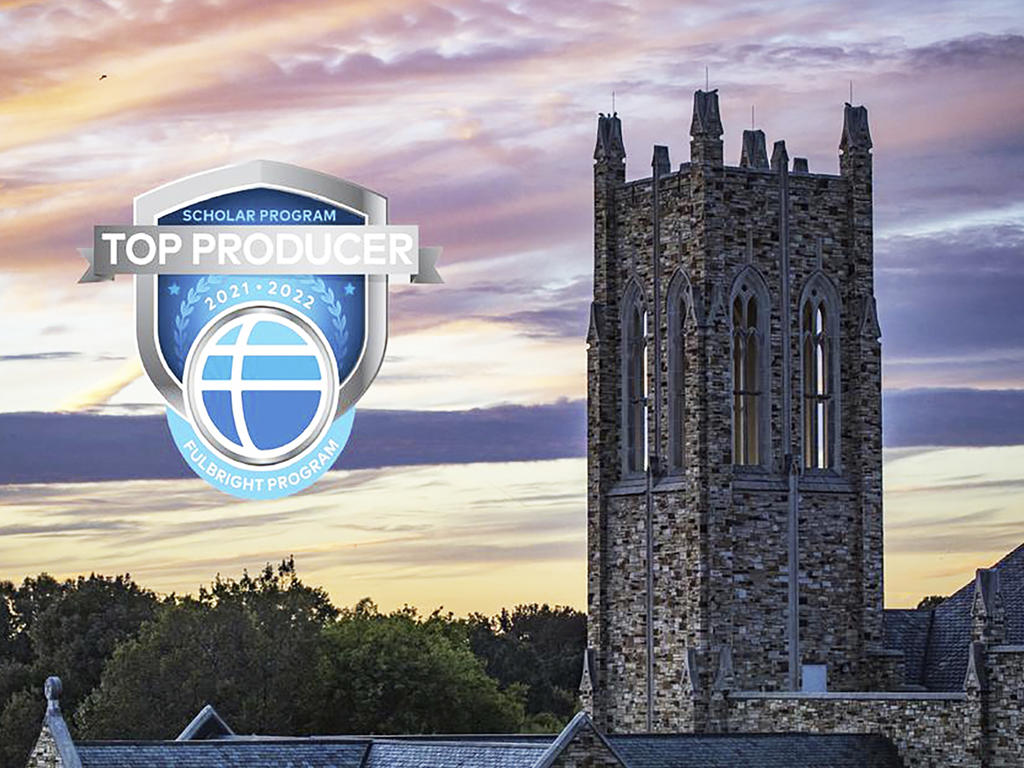 July 09, 2022
Rhodes College is included on the list of more than 125 U.S. colleges and universities that have sent the most Fulbright U.S. Scholars and Students to study and work abroad in the 2021-2022 academic year. The Fulbright Program is the U.S. government's highly prestigious international educational exchange program, and each year the U.S. Department of State's Bureau of Educational and Cultural Affairs announces the top producing institutions in the program.
Dr. David Mason, an associate professor in the Media Studies Program, is the recipient of a Fulbright-Nehru Academic and Professional Excellence Fellowship. The distinguished Fulbright award will allow him to conduct research from May 2022 through January 2023 for his project, titled "Theatre in North India." Mason is interested in the correlation of theatrical performance and religious practice and the participation that they require, and has focused on India where, according to him, theater and religion are often overtly participatory and where, consequently, community dependence on theater is clear.
Dr. Scott Newstok, professor of English and founding director of the Pearce Shakespeare Endowment at Rhodes College, has been granted a Fulbright U.S. Scholar Award to teach and research during the 2022 fall semester at the Universidad de Murcia Murcia, Spain. Newstok's Fulbright project will examine the Shakespearean adaptations of acclaimed actor and director Orson Welles filmed in Spain. Two of Newstok's other scholarly projects will be further enriched by his Fulbright—a study of the multi-lingual roots of Shakespeare's English, and an edition of the educational writings of Michel de Montaigne.
Rhodes seniors Carley Jo Goggans and Fonda Lilly Wilkinson have been selected to receive Fulbright U.S. Student Awards for the 2022-2023 academic year. They will serve as English Teaching Assistants in their assigned countries—Goggans in Estonia and Wilkinson in Germany—beginning in the fall.
Those from Rhodes selected for Fulbright awards for 2021-2022 include Dr. Cara Djonko-Moore, associate professor of educational studies, who received a Fulbright Global Scholar Program Award to Canada (spring 2022) and Finland (fall 2022) to explore multicultural teacher education. Her research interests at Rhodes include culturally responsive teaching within early childhood contexts and the retention of teachers in schools that serve culturally and linguistically diverse children and children in poverty. Katherine Polster '21, who pursued a master's degree in urban education at Rhodes, received a 2021-2022 Fulbright Student Award to teach English in Taiwan.