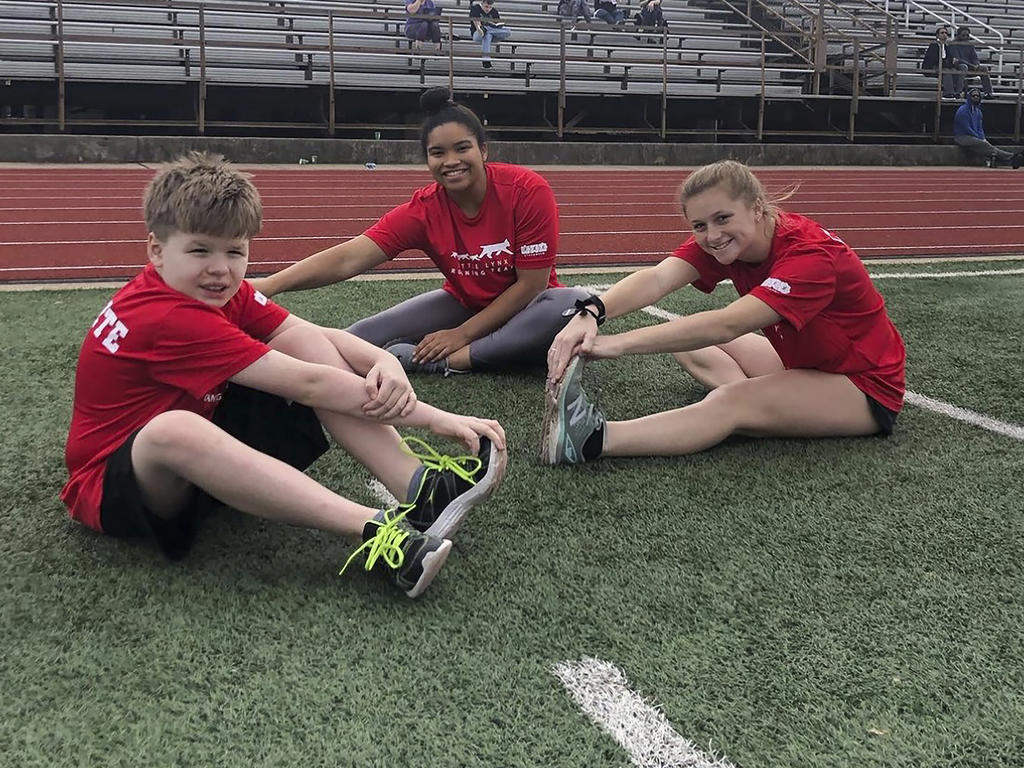 July 15, 2022
By Matthew Harris '20
On a cool spring day, track and field athletes are warming up around the track with short sprints and stretches. But this is not a normal track practice; it's one of the more creative ways that Rhodes students have begun interacting with the community around Rhodes.
The sprinters are a part of the Little Lynx Running Team, Rhodes student-athletes affiliated with the national group Step Ahead Running, which works with mentoring and empowering kids on the autism spectrum. Since 2019, students from the track and field team have coached kids in the program, helping them gain experience and confidence with competitive running.
"The running team is really great, because sometimes our participants don't have any other athletic opportunities," says the director of the Little Lynx Running Team, Mary Freyaldenhoven '23. "It's a way  for them to grow athletically and socially, and then with their coach, they have a mentor relationship as well."
While they do function as friends and mentors for those on the team, the students are coaches first. Participants in the program learn and practice running through challenges and games designed by the coaches, and, though there is a general curriculum that the coaches tend to follow, they have flexibility in designing challenges specifically for their students.
"It's amazing to see how that bond really grows," says Freyaldenhoven. "The athlete learns their coach and the coach learns their athlete, and they have their own pattern of communication."
Freyaldenhoven, a member of the cross country and track and field teams, was initially drawn to the program by the experiences of her brother, Toler Freyaldenhoven '21, who served on the executive board during his time at Rhodes. The work has proved to be impactful for her.
"I think I've learned so much about communication, and the different forms of communication," says Freyaldenhoven. "It's changed my view on what it means to be a teammate, and what it means to be a leader."
As many Rhodes athletics teams have looked for ways to help the Memphis community, some, like junior Women's Lacrosse player Grace Williams '23, have looked for ways they can help students on campus. Williams began a chapter for the nationwide group Morgan's Message during the middle of the COVID pandemic to help support student mental health. Morgan's Message is a nonprofit created by the family and friends of Morgan Rodgers, a women's lacrosse player at Duke University who died by suicide in 2019. The organization was created to honor Rodger's legacy and to destigmatize mental health struggles in athletes, equalizing the importance of treatment of both physical and mental health student-athletes.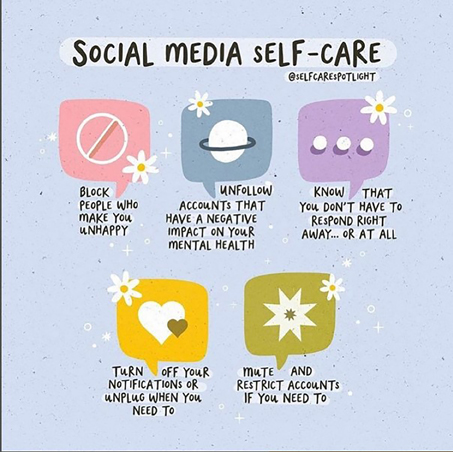 Williams said she felt compelled to start a chapter on campus following her own experiences with mental health during her first year at Rhodes. "I really struggled with my own mental health, just being away from home, and all of the changes. I took a medical leave of absence to just focus on myself, and it was what I needed," says Williams. "I think a lot of times athletes feel like they have to live up to these specific standards, and they have to be great at everything. And that can be really tough."
During the pandemic, Williams helped with rolling out programming to students while they were studying remotely. While Williams says this led to a bit of Zoom burnout, she also speaks to how important it was to have an outlet to vent during the pandemic.
"That was a difficult time, but it was also really important to bring Morgan's Message to Rhodes during that time because a lot of people struggled with their mental health even more during COVID," says Williams. "All of the students that have been interested in Morgan's Message have been interested in broadening the conversation on mental health, and making it so that it's not a taboo subject, but one that's treated the same as physical health." Williams has now expanded Morgan's Message to cover not just student-athletes, but all students on campus.