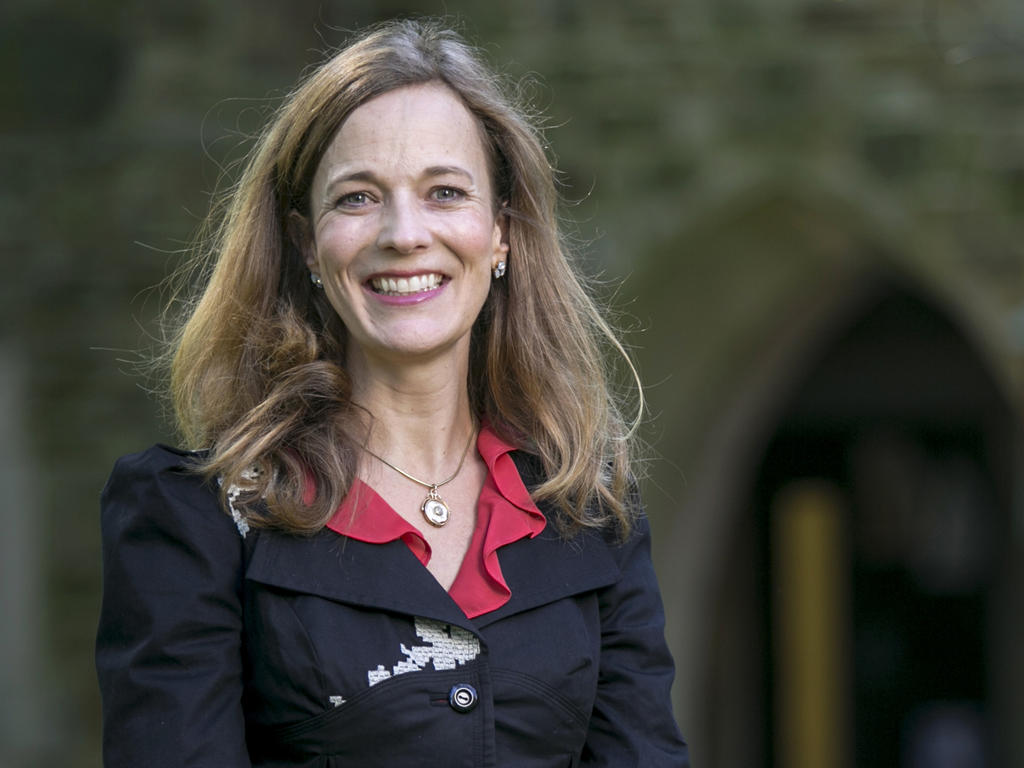 July 01, 2018
Virtual reality (VR) systems make it possible for armchair travelers to explore the streets of ancient Pompeii, stroll the boulevards of Paris without leaving home, or deep-sea dive without getting wet. But according to Dr. Betsy Sanders, associate professor of computer science at Rhodes, VR's greatest value could be in the impact it has on real-world medicine, training, and education.  
The problem with VR systems is that they are expensive and complex to operate, and therefore not widely used. That's a problem Sanders is working hard to fix. In 2014, Sanders was awarded a fine-year, $551,747 National Science Foundation Early Career Development Award—the foundation's most prestigious award in support of junior faculty—a portion of which she used to create a state of the art VR research lab at Rhodes.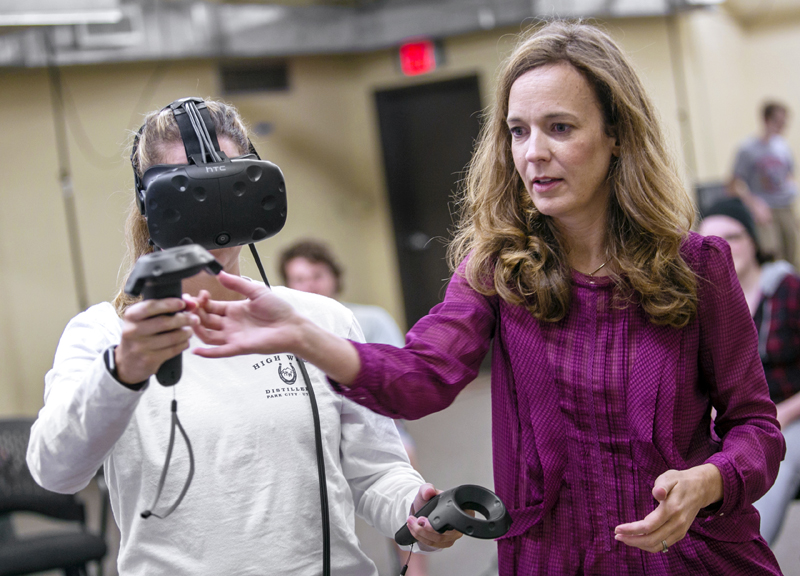 A major part of Sanders' research involves understanding the cognitive capabilities of humans in virtual environments. Even state-of-the-art virtual environments are usually unconvincing, and people have difficulty in organizing their spatial knowledge of them and in moving around in them. One of the goals of her research is to improve understanding of how people perceive and reason about space in a virtual environment and how that understanding can be technically leveraged into an improved interface.
Another goal of Sanders: recruit and support women and minorities in the field of computer science. One way is through her involvement with Camp Codette. The brainchild of Sanders and her students, and created largely through a grant from Google's igniteCS program, the summer camp is led by Sanders and Dr. Brian Larkins, assistant professor of computer science, and staffed by Rhodes students. Now in its fourth year, the camp teaches coding to girls aged 11 to 18.
The idea came after Sanders noted to one of her classes that the field of computer science has a wide gender gap in both postsecondary degrees granted and jobs in the field. Studies have indicated that around 10 percent of bachelors' degrees in computer science are awarded to females.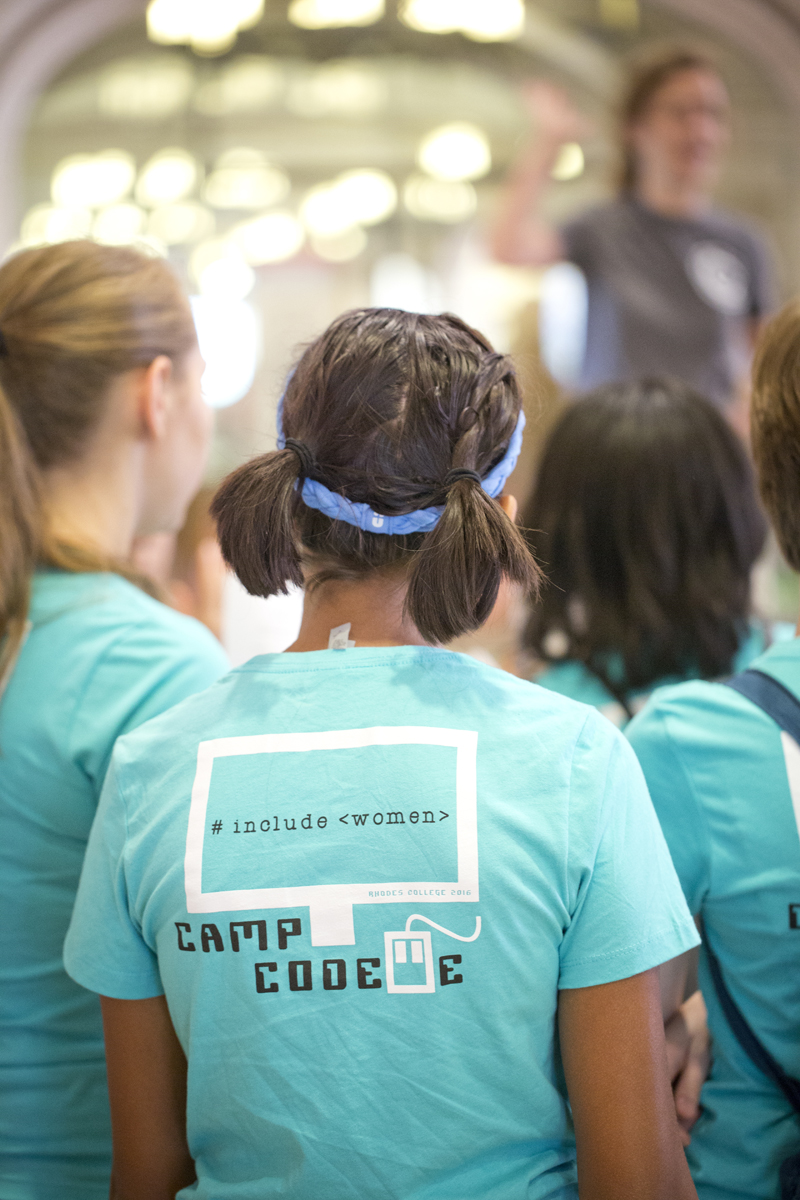 This lack of diversity in the field is important, says Sanders, because diversity is crucial to a company's bottom line. "Diversity brings money to companies. It's important to see other perspectives and share things we wouldn't have learned otherwise. If we think about this in light of women being responsible for roughly 85 percent of purchase decisions in the United States, getting more females into technology is a no-brainer." 
This year's campers were challenged to create their own "escape room" game, replete with head-scratching puzzles. There's also plenty of usual camp activities, including swimming and outdoor games—and a tour of Sanders' VR lab, now located in the newly renovated computer science building, Briggs Hall.
In the video below, Sanders talks about her research and works with students in the VR lab.