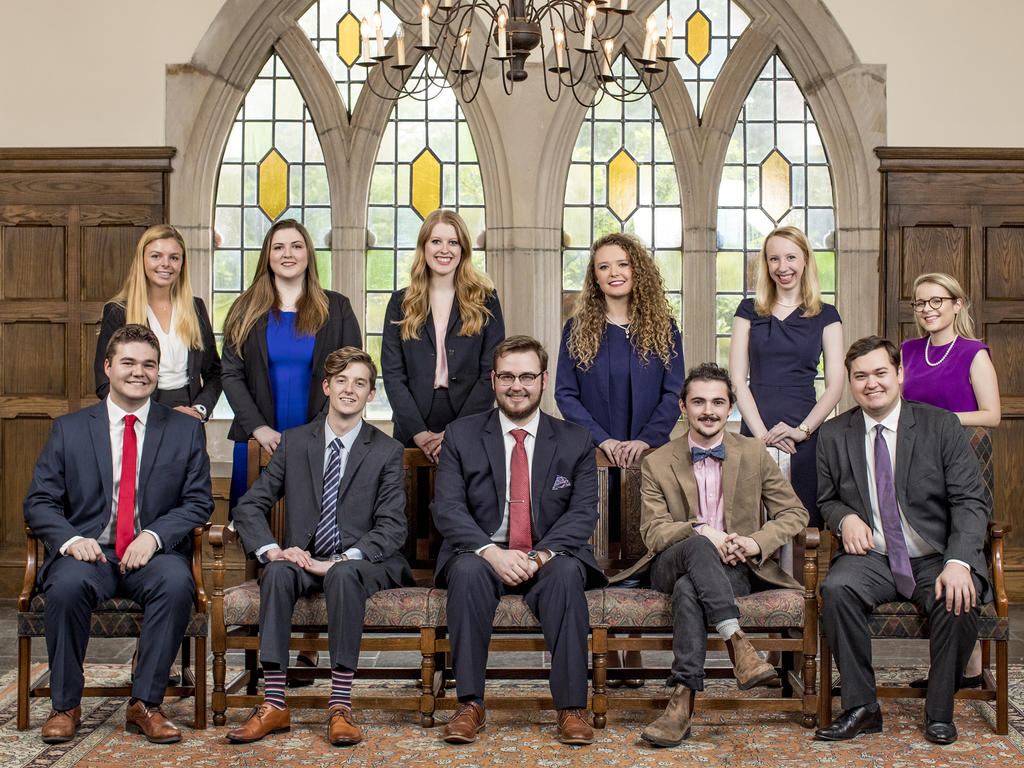 August 01, 2019
Rhodes College Mock Trial Team A emerged as runner-up at the American Mock Trial Association (AMTA) National Championship Tournament, after going up against Yale University. A total of 48 teams—two from Rhodes—competed April 4-7 in Philadelphia, PA.

"This season marked our 33rd trip to the National Championship Tournament and our seventh consecutive time qualifying two teams. Both are records that no other program has come close to," says Anna Eldridge, director of mock trial. "We broke our own record by appearing in a ninth Championship Final Round." 
For the first time in the history of the AMTA, the national championship title was revoked from the winning team. After a two month investigation, AMTA concluded that Yale had egregiously violated various rules that had an unfair impact on the final round. As a result, Yale's national championship title has been revoked.
"AMTA has elected to have no champion for 2019, meaning Rhodes (as one alum put it) is 'second to none,' " says Eldridge. "I'm very proud of how our students handled this whole ordeal. I am sad they did not have a fair chance to win the title, but we stand firm in our position that we also do not want a title by default. We want to win it."
Also according to Eldridge, it is highly anticipated that Rhodes will be ranked No. 1 in the nation—edging out both Yale University and University of Virginia—when AMTA's Team Power Rankings are released. The post season rankings are based on each team's respective performance in Opening Round Championship Series and National Championship rounds in the previous three seasons.
Each year at the national finals, AMTA awards All-American honors to the best attorneys and witnesses. All of the members of the Rhodes A team earned All-American status as participants in the Championship Final Round. They are:  
Matthew Broussard '20
Matthew Busbice '19
Roman Darker '21
Devin Dunkley '19
Daniel Elliott '19 (Rhodes A Captain, All-American Attorney) 
Emily English '20
Ethan Fox '20
Kelsey McClain '19 (Rhodes A Captain, All-American Attorney)
Ashley Plunk '19
Lillie Stephens '19
Other mock trial members from Rhodes who went to the national finals include: 
 
Elizabeth Baldwin '22
Turner Booth '19
JD Deming '20
Grace Files '21
Jaclyn Flood '21
Jess Gaughan '19
Sheridan Hardy '22
Connor Hurley '21 (Rhodes B Captain, All-American Witness)
Sam Justice '22
Jackie Laxson '21
Richard Madden '20 (Rhodes B Captain)
Natalie Manoogian '21
Jeena Piriano '20